Contents
Three creatives share what they're grateful for and what they've learned in their journey as fashion designers and entrepreneurs._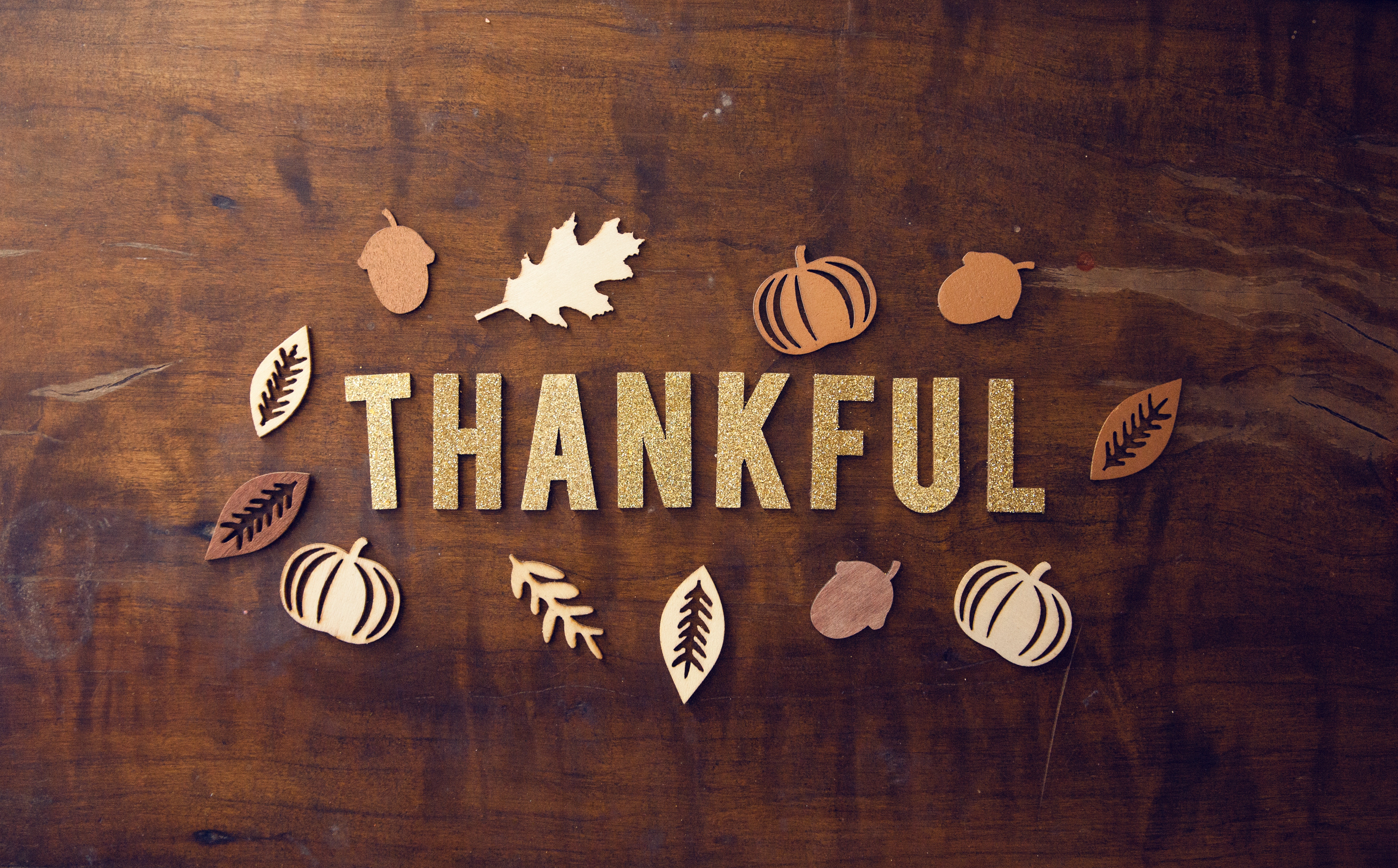 Sign up for the Techpacker Newsletter to be the first in the know!
It doesn't matter where in the world you come from and that Thanksgiving is celebrated traditionally in the United States and Canada, it's always good to prepare the heart in gratitude and pause to appreciate what we have in life.
Whether it's as a designer, an entrepreneur, family member or a friend, there are always special people that have helped you move forward in your career or your personal life and reminded you of how fortunate you are to have them.
"Now that designers are becoming more entrepreneurial, they have started to realize that the efficiency in their supply chain is just as important as how they retail their product."
Sometimes a circumstance teaches us something new, other times it can be just having an understanding boss or discovering a little hack that makes your life easier. It's important to take time out and remember all of the things to be thankful for that many of us take for granted.
Until not too long ago, fashion designers were mostly exposed to, or rather interested in, website builders, social media, and other retail platforms. But now they are becoming more entrepreneurial and have started to realize that the efficient management of their supply chain is as just crucial as how they retail their product.
For this reason, at Techpacker we are thankful for how small and medium-sized brands are increasingly adopting new technology and employing these new tools to help them develop their businesses and make production more efficient.
Here, some of these entrepreneurs share inspiring stories to remind us that sometimes even the smallest things can make a huge difference in our lives.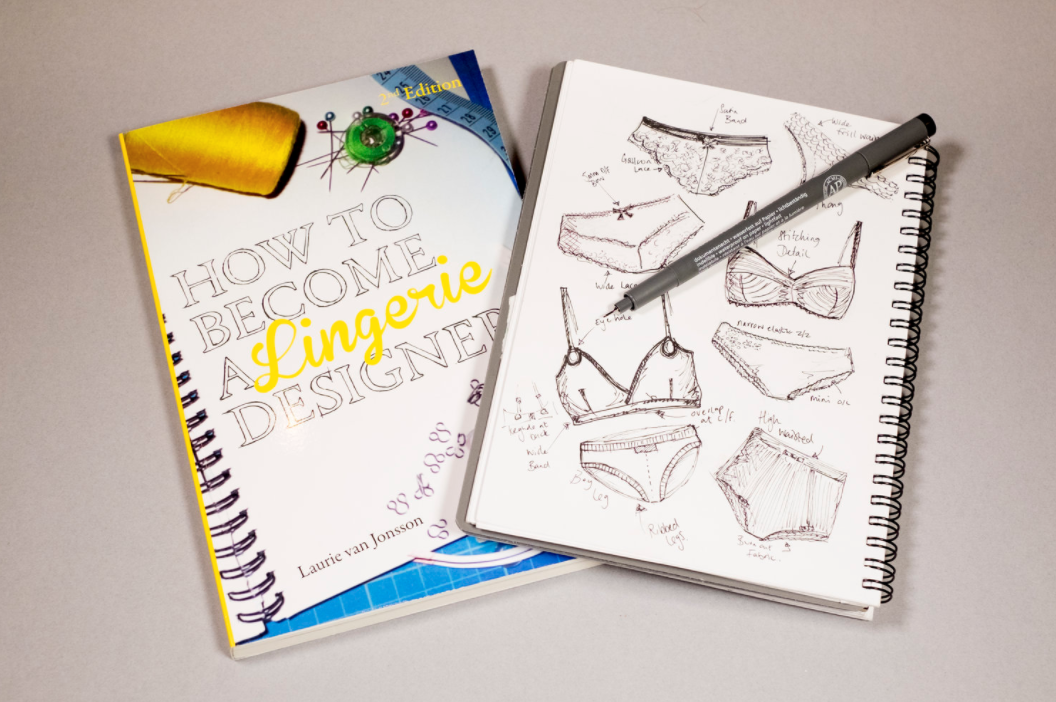 Photo courtesy of Van Jonsson Design
Although it sounds simple, for lingerie designer Laurie Van Jonsson her website is something to be grateful for as it's made a huge difference in her business, "it's my first contact with customers," she says.
When she ran her brand Vanjo back in 2005 she remembers paying over £1000 for a company to build her website, and any changes or updates would be an extra £300 every time.
Later, when researching website building again for "Van Jonsson Design " in 2012, a graphic designer friend, recommended Squarespace which worked perfectly for her and could adapt to her brand's growth needs. "It has given me time to concentrate on my strengths which are design and writing."
The takeaway: "Taking advice from someone you respect in the industry, in a part of the market you don't know, is more helpful than trying to work it out yourself."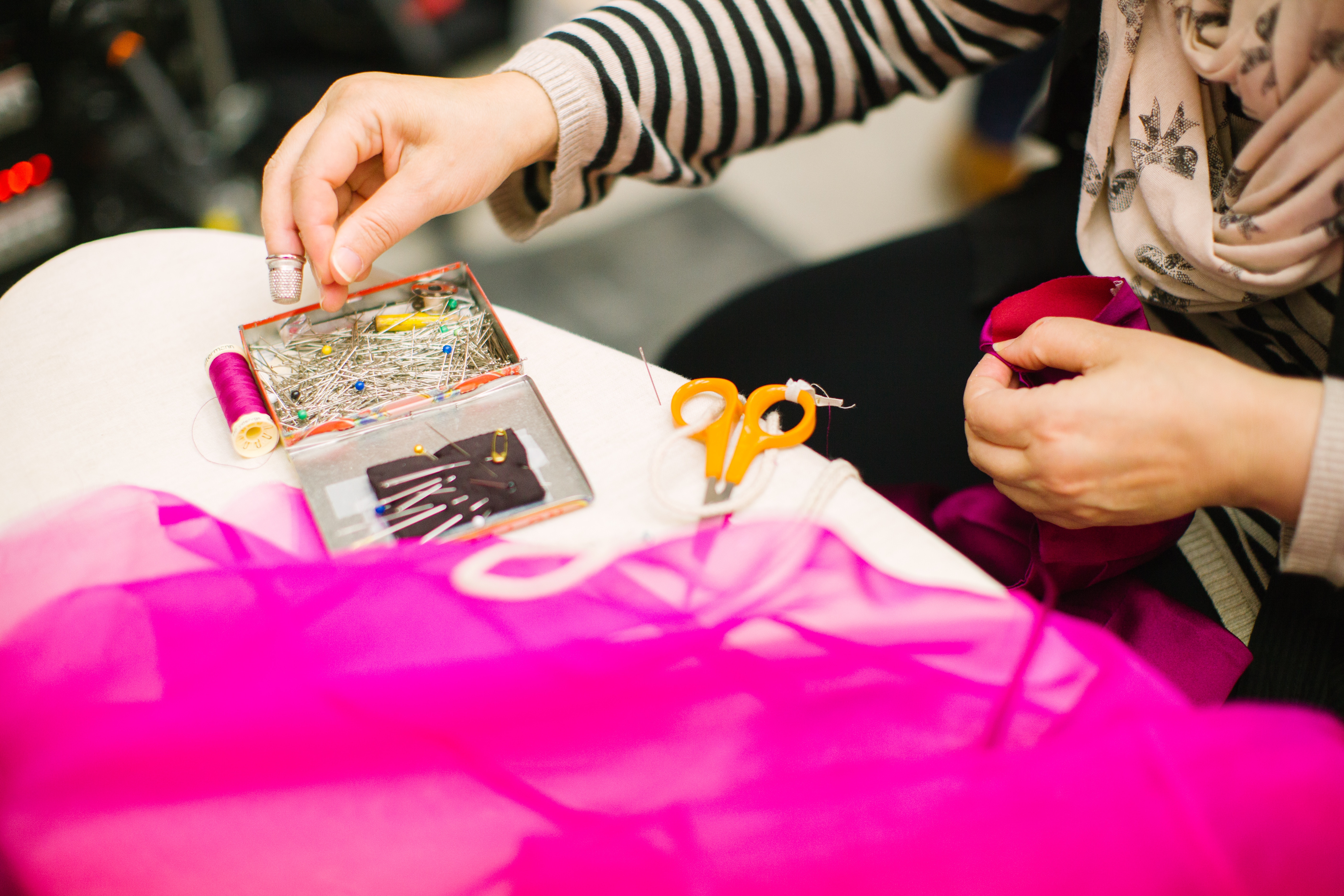 Laurie also remembers that, as a student, she used up pins very quickly. She dropped them, forgot them on mannequins, "the floor was always littered with them," she remembers, "picking them up took an age without getting your fingers stabbed."
One day, she randomly bought an extendable magnetic pick-up tool for her car's toolbox. She tried it to pick up pins from the floor and it worked wonders. After that, she never needed to buy pins again while at studying at university.
The takeaway: Sometimes things don't need to be created or directed towards the industry you work in for them to be useful for your business. When you begin to look around you can find different uses for everything. For Laurie, that has even included dyeing bows in her cup of tea to get the right shade for a photoshoot.
"Great design is collaborative across business, concept, and manufacturing."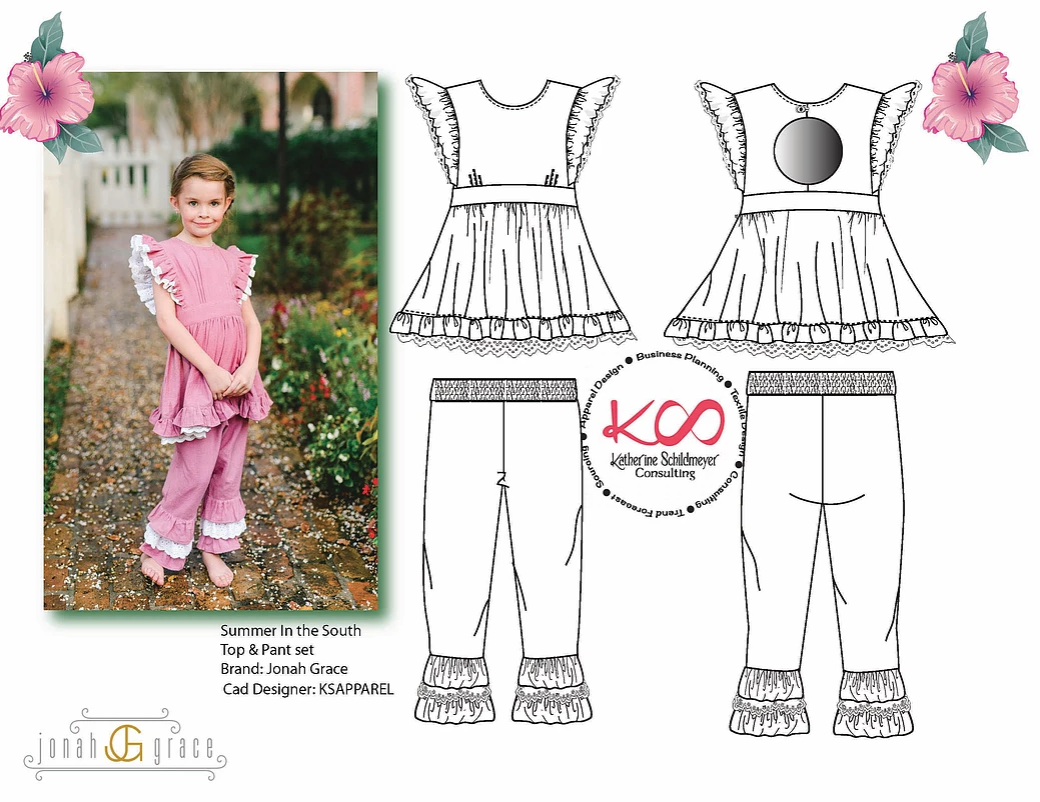 Photo courtesy of Ks Apparel Design & Consulting
Katherine Schildmeyer of KS Apparel Design & Consulting, among the many things she's grateful for, she thanks her clients for their effort and "the heart they place on business." She says that it translates into a collaborative experience where the ego is set aside during work decisions in benefit of the customer.
"I find that when a founder has a deep understanding of business, target market, and fiscals, they are easier to work with. And says that this is why they are better at selling the brand and communicating."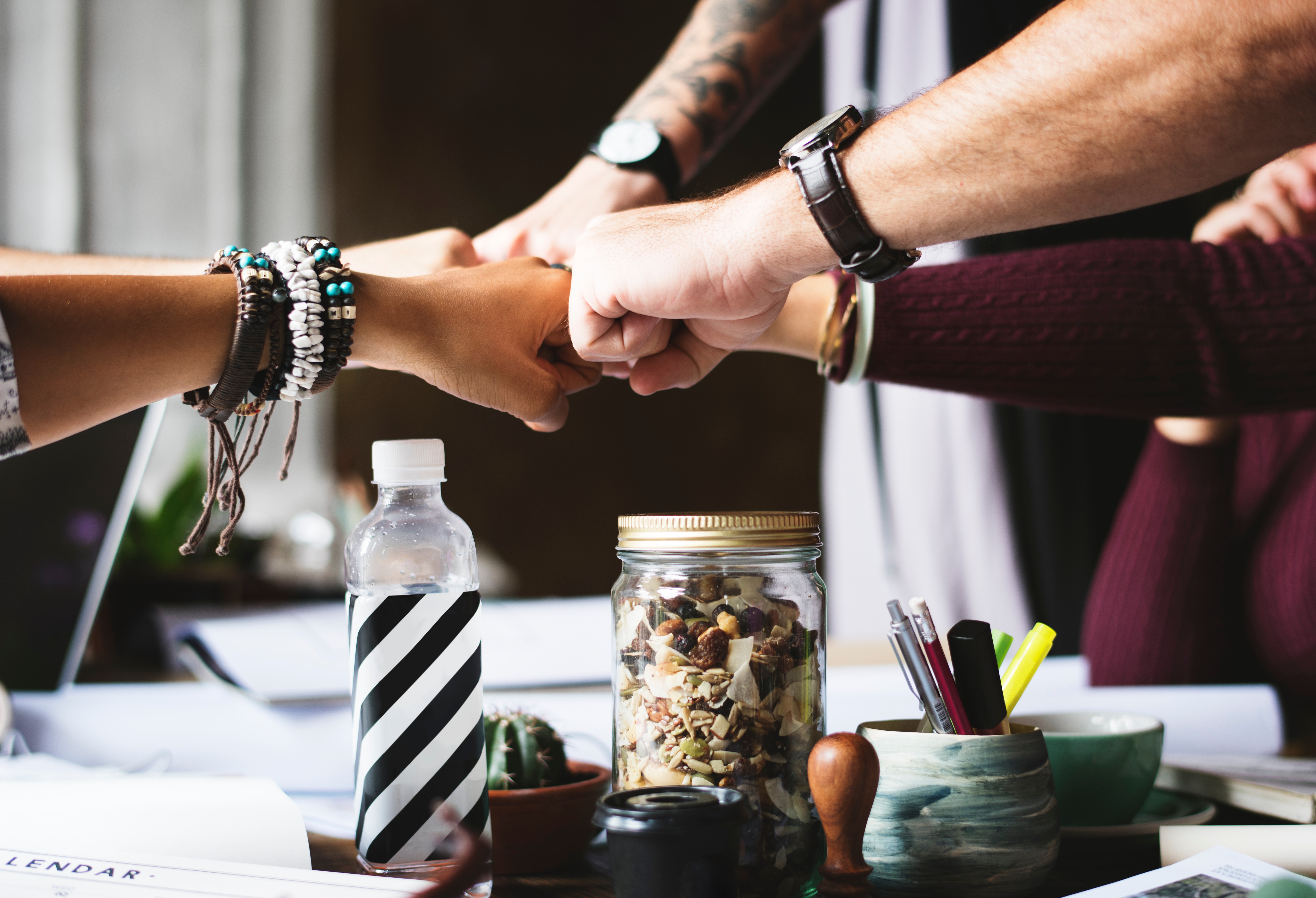 "As a designer, I need them to meet me half way. Sometimes people think they can just execute an idea, and pay someone to do all the parts." However, great design is collaborative across business, concept, and manufacturing. We also are all constantly learning together with all the new technologies being presented. My clients are treasured completely.
"Techpacker is exceptionally focused when it comes to making the language more effective. The future will surely be interesting!"
She is also thankful for is the ability to collaborate and share ideas, acknowledging the fact that many people don't really get this opportunity in a 9 to 5 job. "Having independent thinkers who like to problem solve in the fashion community is amazing."
She also believes that the most exciting part we are experiencing at the moment is thanks to technology getting on board with the needs of designers, "sharing & learning our language." In this sense Techpacker has been key, "it is exceptionally focused when it comes to making the language more effective. The future will surely be interesting!"
The takeaway: Real success is a team effort, and it's not the work of merely one person. It implies having good communication and relationship with both clients (who come to you to execute a design for example) and members of your own team. Everyone involved needs to give but most importantly listen.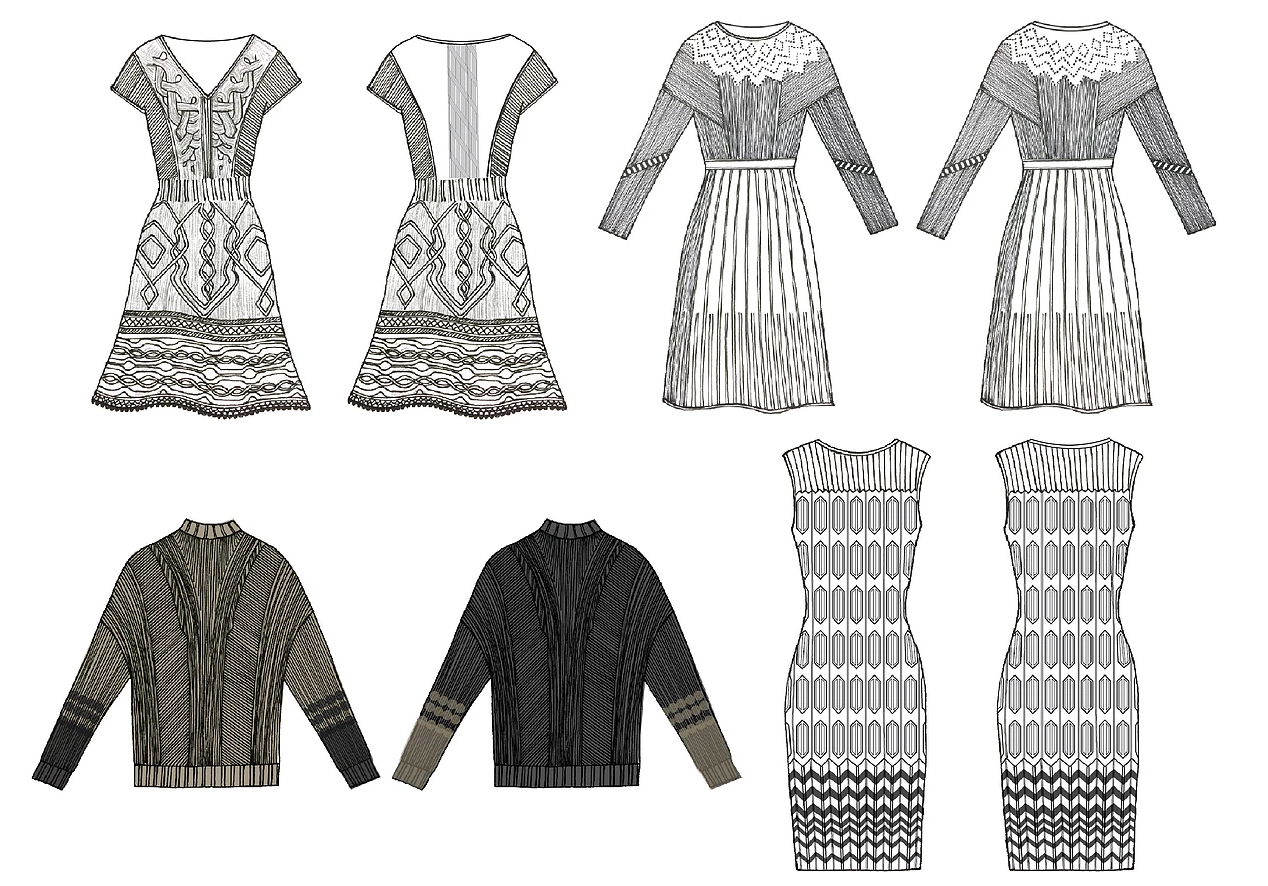 Knitwear flat sketches by Da Young Kim for Andrew Outfitters
While working as assistant fashion designer for Andrew Outfitter, Da Young Kim worked with members of Glory Apparel manufacturer's factory employees on various projects, including tech packs, sketching and photo editing.
Without Techpacker it would be difficult to submit my projects and communicate clearly with staff overseas in charge of manufacturing."
(Related: Top 4 Asian Countries for Garment Manufacturing ).
She says that before she worked with Techpacker, she used programs such as Photoshop and Illustrator to make full tech packs for each design, and that Techpacker saved her great deal of time. "The program is very easy to use and organized.
(Related: Apps Every Fashion Designer Must Know.)
"Thanks to Techpacker, I could design more than 35 looks for one season faster and more successfully," she adds, and credits Techpacker as the most useful tool she's come across.
The takeaway: Don't be afraid of new technology, leap into the unknown, give it a try, at worse case scenario, you can always go back to your usual method. Be thankful you have the option to at least try a tool that is out there for whenever you need it.
(Note: All of the stories are genuine and voluntary contributions from the designers, Techpacker has not paid for comment in any way.)
To get fresh industry news and original content in your inbox every week, sign up for the Techpacker weekly newsletter! No spam, only carefully curated news!
You may also like these stories from us:
5 Things You MUST Know When Manufacturing in China
How to Build the Perfect Tech Pack and Why You Need It To Succeed