Contents
During the garment manufacturing stage, a factory will need to comply with a certain amount of legislation. Designers need to be aware of the local regulations while considering importing or exporting their goods. In this blog post, we explain the most common regulations and requirements that both parties must know before proceeding with the manufacturing stage. We will also share some important tips to create a strong manufacturing agreement that protects designers and manufacturers.
---
Clothing manufacturing regulations
Clothing manufacturing regulations vary by country. Make sure to check your local regulations before importing and exporting your goods. Clothing manufacturing regulations in the US can be found here. Some of the most common regulations are:
Registration of chemicals
The fashion industry uses many chemicals in the manufacturing and dyeing processes. Depending on the type of processes a factory may fall within the scope of the chemical regulations and requirements.
For example, Proposition 65 is a California state law that requires businesses with 10 or more employees to provide warning signs on their products if the product contains any chemical that can cause cancer or reproductive harm. To check which chemicals and heavy metals are restricted You can check with the CA Prop 65 chemical substance list through WestLaw.
Flammable Fabrics Regulations
FFA regulates products and textiles that are highly flammable, like brushed rayon sweaters and children's sleepwear. If manufacturing overseas, when importing products to the US, these regulations must be followed too. If the company doesn't comply with the regulation it will result in penalties for violation.
Consumer Safety Regulations
CPSIA in the US regulates only children's products for kids under 12 years of age. That includes children's clothing as well. According to this act, manufacturers of kids' clothing must comply with children's product safety rules. For example, the flammability requirements and labeling requirements that are listed under CPSIA.
Under CPSIA importers must present a tracking label and include the following information:
Manufacturer's and label's names;
Production's location and date;
Detailed information on the manufacturing process.
Clothing and Textile Standards
ASTM's textile standards help clothing designers and manufacturers ensure acceptable characteristics towards the proper end-use of the garment. These standards are covering textiles that are commonly used for weaving and knitting, such as wool, plant-derived fibers, sewing threads, mohair, etc.
Clothing Labeling Rules
When ready for sale, most clothing products are covered by the labeling requirements. One of them is label placement. In general, the label must be accessible on the inside or outside of the product.
Clothing labels must include:
Fiber composition;
Sizes;
Care instructions;
Country of origin.
When importing in the US the English language is mandatory. Other languages can be added in the addition.
Fur and Wool Products Labeling Act
These regulations impose specific labeling requirements to a company manufacturing, importing, or selling fur and clothing or accessories.
Labels for fur products must include:
Animal name in accordance with the Fur Products Name Guide;
Manufacturer's Registered Identification Number (RN);
Country of origin;
The condition of the fur (new, used, or damaged).
Wool labeling requirements are very similar to the fur labeling requirements, with an addition of the percentage of the wool present in the product.
---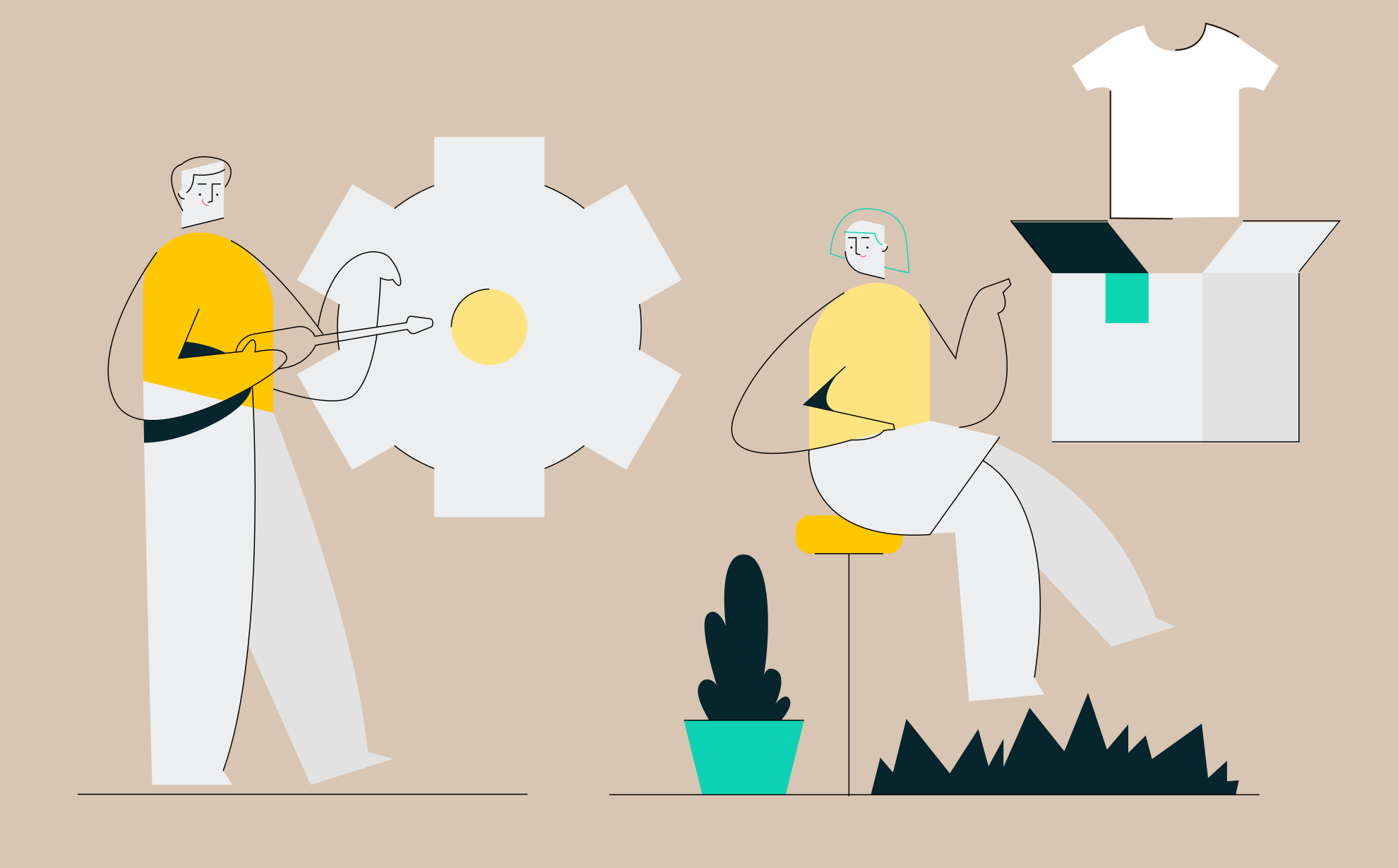 ---
How to create a garment manufacturing agreement
A garment manufacturing agreement can help eliminate many potential problems that may happen between a brand and a manufacturer. It is beneficial for both sides. Whether a company manufactures locally or goes overseas, it's crucial to put together a manufacturing agreement that protects the brand, factory, and its workers.
What to include in a garment manufacturing agreement
Here are top 5 tips to make an effective, well-defined garment manufacturing agreement.
Deliverables should be laid out clearly. Specify:
How many units have to be produced;
Delivery date;
Turnaround time, minimum order quantities (MOQs), and deadlines have to be discussed.
2. Discuss quality control processes. When a shipment of goods is delivered, it's not uncommon to have a few defects or imperfections. To foresee this, it's important to include quality requirements.
Measurement tolerances. Provide your manufacturer with how much deviation there can be for each measurement (tolerance) along with the list of specific measurements for each size of a garment.
Quality test. Normally, there is a quality control inspector at the factory that can perform a variety of tests to verify the quality of each piece. Some brands hire their own inspectors. They usually check the strength of seams, quality of construction, color transfer, and elastic recovery.
3. Include material specifications. The brand may source their own fabric or ask the factory to do that part. To prevent manufacturers from using low-quality materials, brands include specifications in their agreement. Things like thread count, acceptable suppliers, color tolerance, fabric type have to be mentioned.
4. Set payment terms. The payment agreement should explain how and when the brand will pay for production. For example, if the brand pays when the goods arrive, or pays a deposit before production. Any penalties for late payment or late delivery have to be discussed in the agreement too.
5. Working condition requirement. Many brands have high standards with who they work with and how a factory treats its workers. To head off this problem, working conditions can be included in the manufacturing agreement. Although, there is a chance that many foreign manufacturers won't be able to meet American standards. But both parties might agree on worker's hours and minimum pay rates. Also things like factory temperatures, mandatory breaks, lower age limits can be discussed.
Sample garment manufacturing agreement
Below is the sample garment manufacturing agreement that you can use as a reference.
---