Contents
The new features that we implemented in October will streamline the process of creating Tech Packs, decrease communication issues and and help skip the repetitive work.
We are introducing new alphabetical annotation labels as well as sequence set up to keep your documents structured and easy to read.
Originally a popular feature from our manufacturers portal, 'Compare versions' is now available for the brands too (for Professional and Premium plan users only). Easily highlight differences in Tech Pack versions to eliminate communication issues between the team members of your organization.
At last, the beta version of our Adobe Illustrator extension is finally out. Connect your illustrations work space directly to your Techpacker account using this new plugin!

---

New alphabetical annotation labels and start sequence set up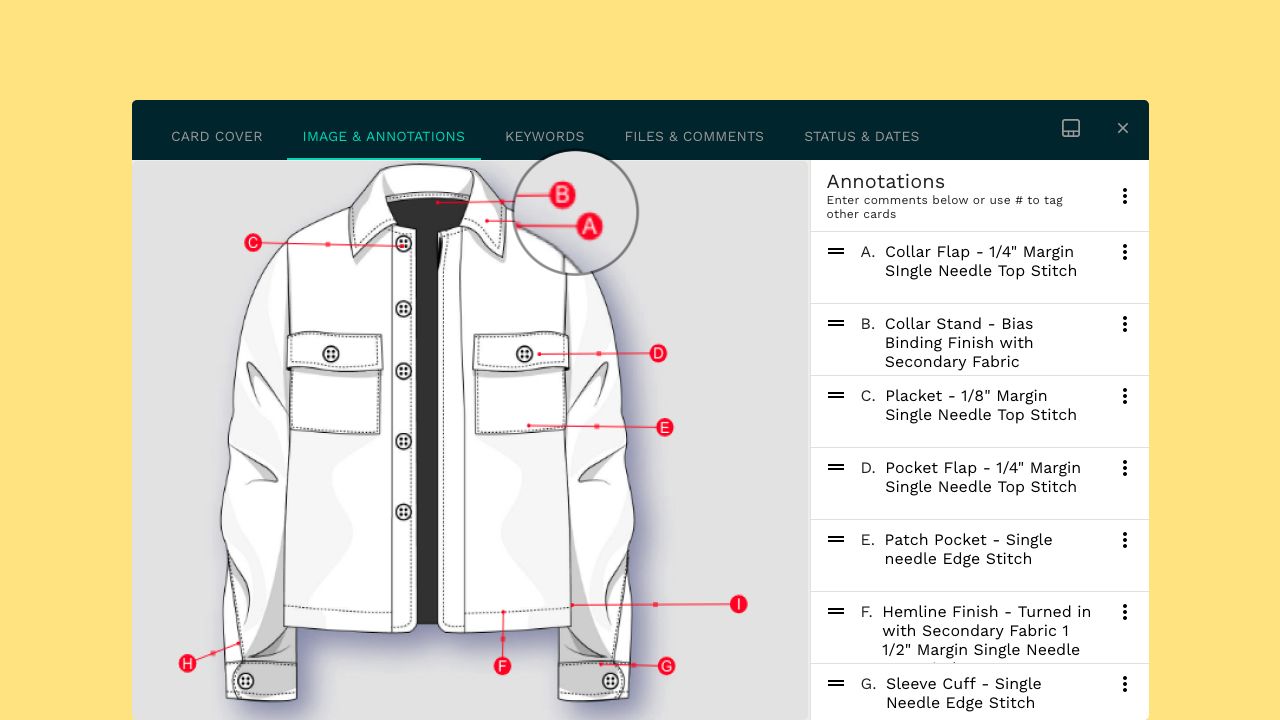 Clear and easy to read Tech Pack is important for quality design development and production! First of all, it matters during the communication with manufacturer. Let us explain this using this following example: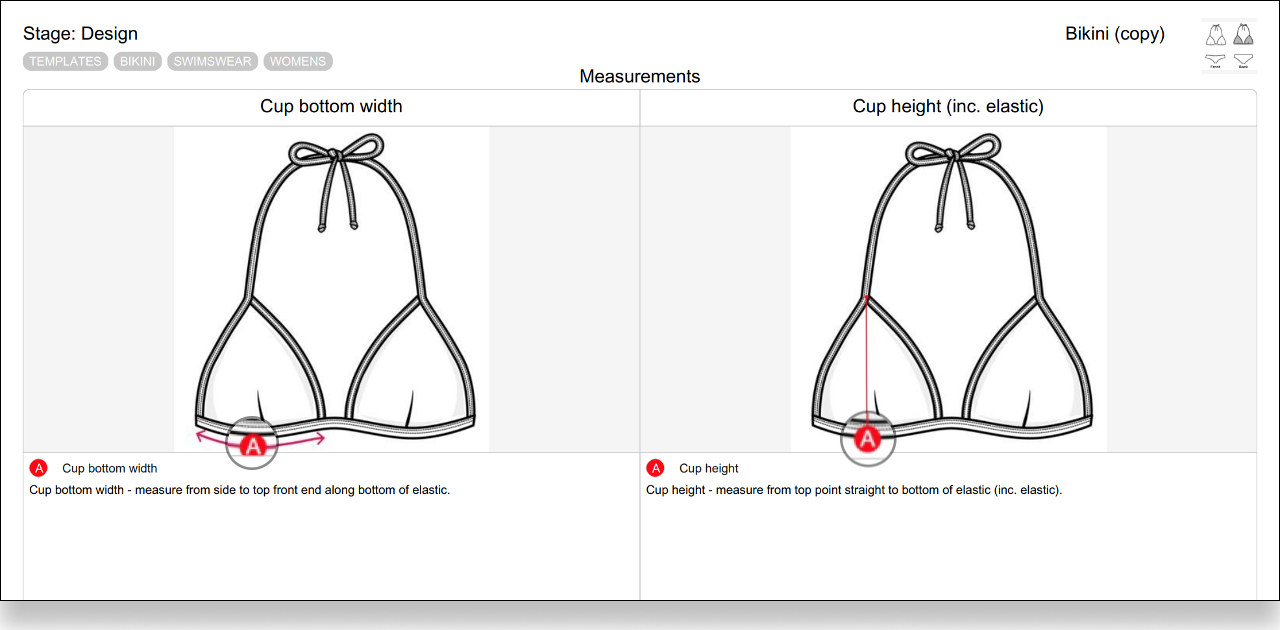 Can you spot a mistake in this measurement sheet above?
In the sheet, both the point of measurements - cup bottom width and cup height are labeled as A, even though both are measured differently.
This can create a big confusion for the manufacturers when referring to the measurements table in the techpack.

That's why our latest feature- "Offset start of sequence" plays a big role. Now you can change you annotation sequence in just one click.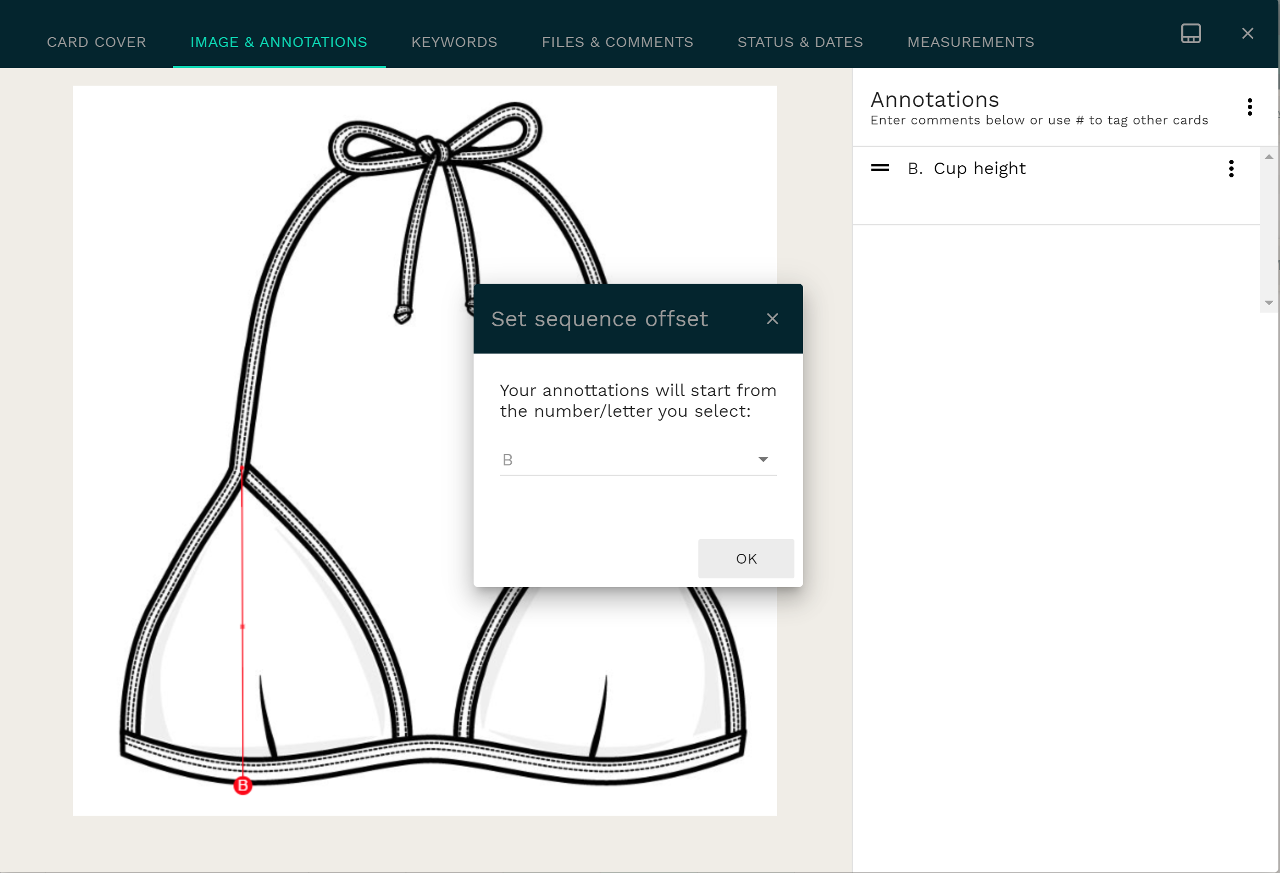 The result is an easy to read, well-defined Tech Pack. Both the measurements are now correctly labeled, eliminating any room of production errors.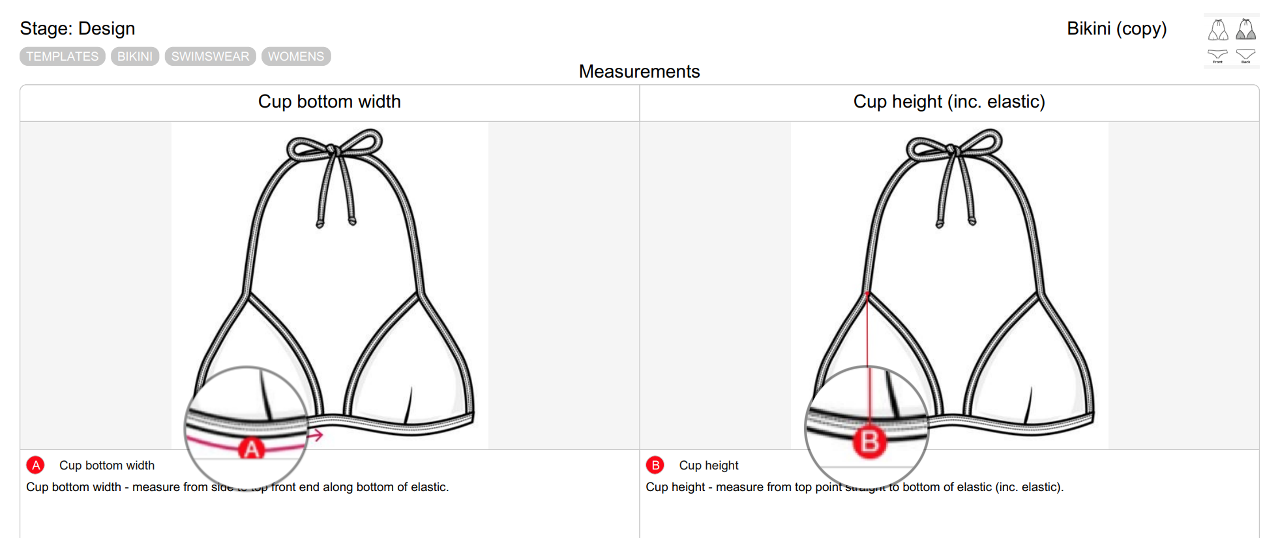 Here's our step-by-step guide on how this feature works.
---
Tech pack version differences are now available to designers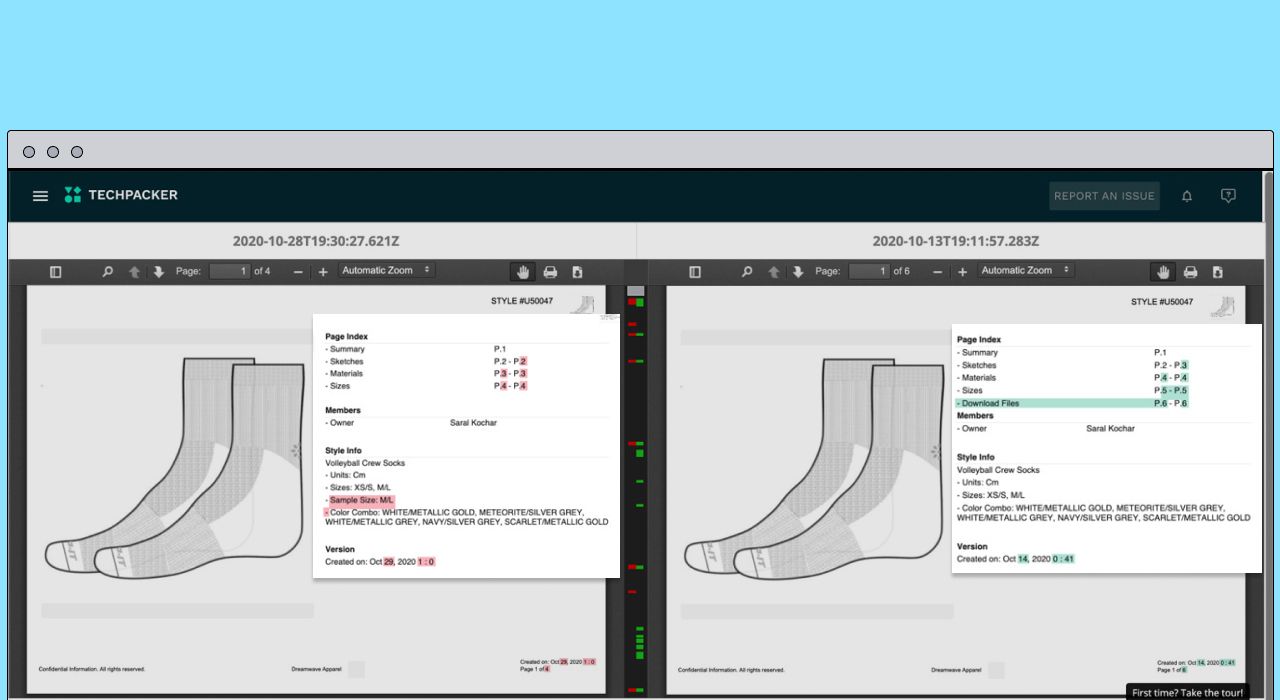 NOTE: This feature is only available to Premium and Professional plan users
Did you know that 69% of the delays and quality issues can be avoided if changes were clearly documented? Sometimes they just get lost in emails or go unnoticed by the manufacturers.
Our new feature allows to highlight all edits designers make to their Tech Packs so the manufacturer can clearly see them. This also comes in handy in communications between team members.
Here's our step-by-step guide on how this feature works.
---
Techpacker Adobe Illustrator extension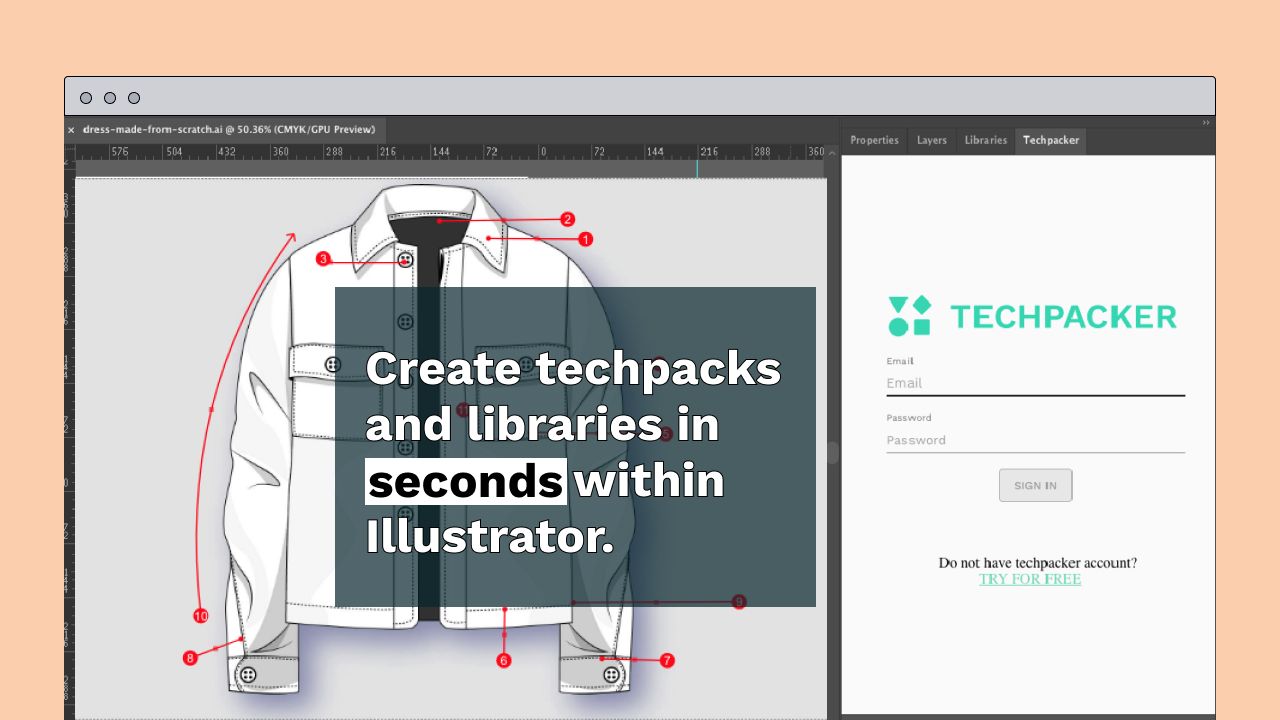 The long wait is over! We just dropped the beta version of our Adobe Illustrator extension. In case you missed out the announcement in the September edition of our product update post, here's a refresher for you -


What is it?
Techpacker's Adobe extension is an Illustrator plugin for designers to keep their design sketches synchronize with their Techpacks.
How it works?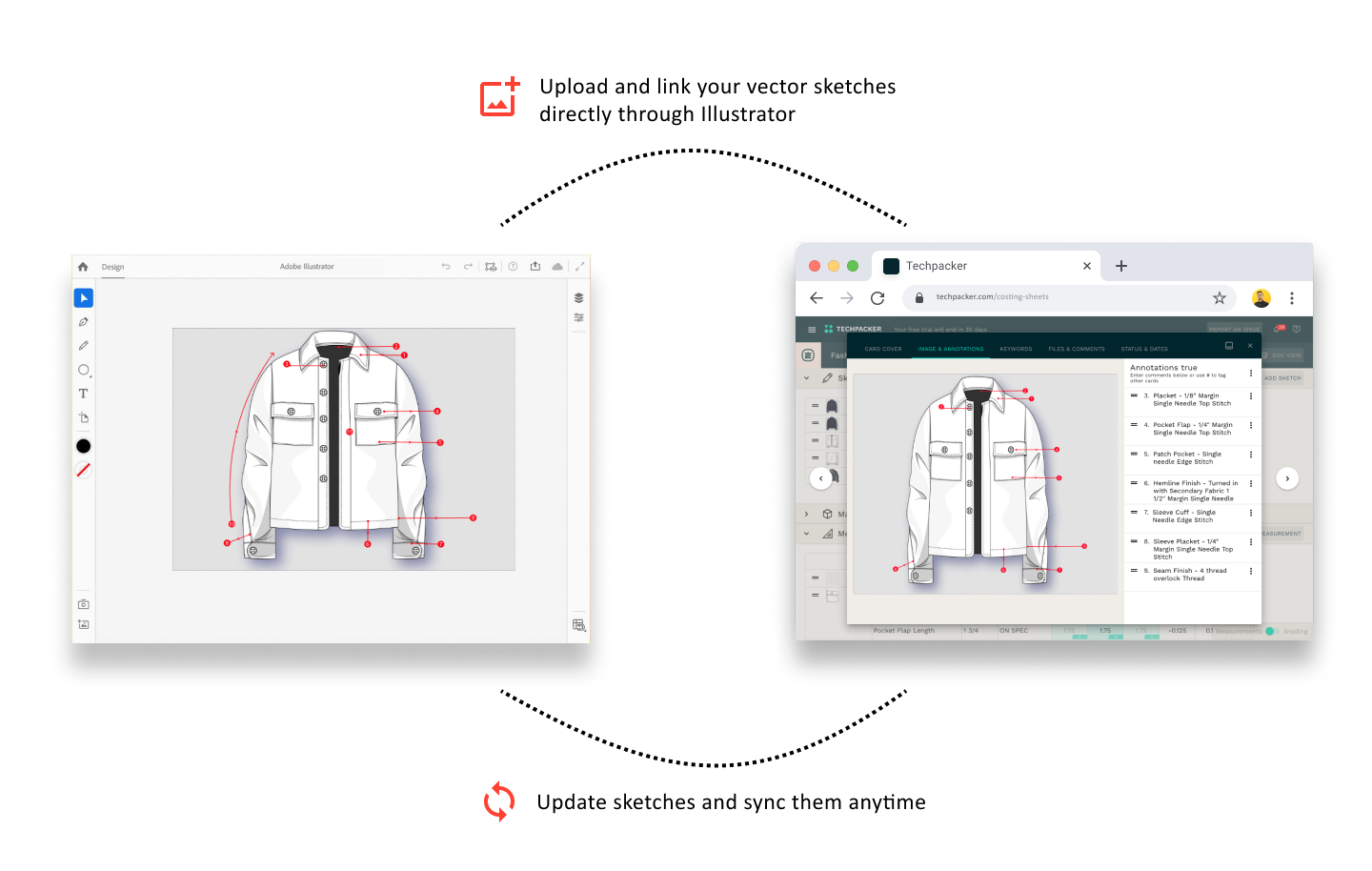 Sync all your technical sketches and changes instantly to your Techpacker account right from your Illustrator work space!
How it helps?
Our new Adobe Illustrator extension will drastically minimize the repetitive work for designers. Whenever there's a change in the image, it automatically updates on Techpacker. So no need to manually re-upload your files on Techpacker whenever you make any design changes on Illustrator sketches. In a single click, sync it across to a particular tech pack cover image, a tech pack card or even a library card.
How can I become a beta tester for this plugin?
Leave your name and email address with us, and we will add you to our user-testing list. This way, you can access this before everyone else.