Contents
"For design, it is making life better that counts most, not only the design itself." — Mountain Yam
A brief introduction of Mountain Yam
Mountain Yam is a young talented fashion designer based in Hong Kong. He began his fashion career in 2007 after earned a Master Degree in Fashion Design from the Hong Kong Polytechnic University. Mountain Yam spent two years and a half at the highest levels of international fashion as a designer at COCOMOJO and two years in ANTEPRIMA before establishing his own brand. Now he is managing two fashion brands: MOUNTAIN YAM for couture fashion and 112 mountainyam for casual wear.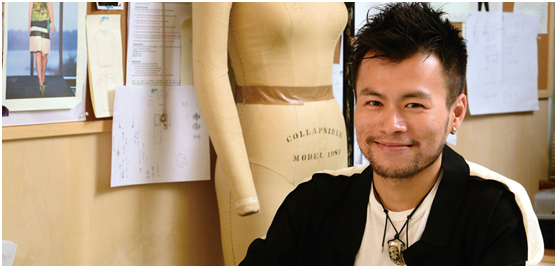 Designer Story
From Interest to Dream
When he was in high school, Mountain Yam never thought of becoming a fashion designer, simply interested in sketching some design of clothes. He usually sketched on notebooks or just paper as long as he was free of time. What Yam paid attention to or considered most during designing were detail and temperament. From the match of clothing to even hair wave, he made design by heart and really enjoyed the process of creating the beauty and live things.
It is hard to say whether the faith or the voice from Yam's deep heart lead him to choose fashion design as his both undergraduate and postgraduate major. The five-year study made him more professional and more confident in design.
Get Prepared for Dream
Mountain Yam chose to work as a fashion designer for international fashion company after graduation. However, from beginning to end, establishing a brand of Mountain Yam is his firm objective, or life dream. And it was what his former boss said during a dinner talk that became the essential catalyst for him to start his own brand. The boss told him that no regret in life.
During the interview, Yam said that he was really appreciated the precious working experience in the two local big fashion brands. Thanks to the working experience, he has learned more about how to make better design, how to promote products efficiently and how to operate a brand comprehensively, and has gained large numbers of valuable resources, which paved road for his own business later, such as some manufacturers with whom former companies have cooperated and some contacts obtained on fashion shows. Therefore, all is ready when Yam decided to do himself, except carrying them out.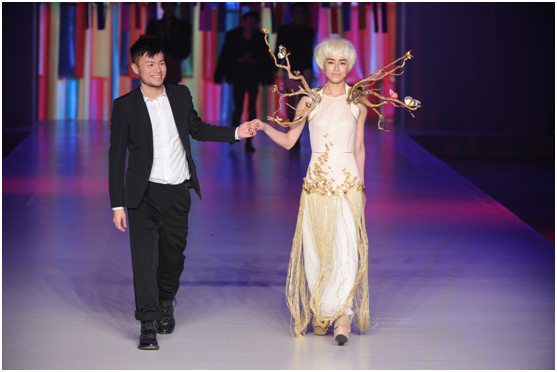 Go for Dream
After groping his way forward for years, Mountain Yam has formed his unique style of design. He insisted that fashion is the reflection of designer's attitude towards life and his personal style. Green plants are Yam's favorite and also bring him lots of inspiration. It is not difficult to find that MOUNTAIN YAM is added into many elements of nature and 112 mountainyam is even mixture of future and nature. What is more worthy of learning is that every time one collection promoted, Yam keeps refreshing himself to explore his potential further. Actually, life is a cycle of learning and making progress. Now 112 mountainyam has expanded to include women swear, menswear and handbags.
At the last of the interview, Yam mentioned that a designer must have determination to found own brand, otherwise design is only a tool with no actual meaning. He encouraged friends and students who now are learning design that if you have a dream, just go for it!
if you have a dream, just go for it!