Contents


Since the whole world seems to be switching to online mode we gathered some helpful tips from professionals who have experience in working remotely as a team about how to attain the new routine and incorporate it in the new reality. We will talk about how to continue working effectively and collaborate as a team while working from home.  
First of all, we would like to point out that there is no need to panic even if you have a big team. We've put together steps that will guide you on how to make simple home makeshifts and embrace current technologies so you can recreate the productive and collaborative environment that everyone is used to. Even if you might feel out of your comfort first, we promise you'll quickly get used to this!
Let's start by defining the key elements of a remote work, the ones that are crucial:
---
Now let's talk about each one in detail.
1) WFH means you are your own "boss"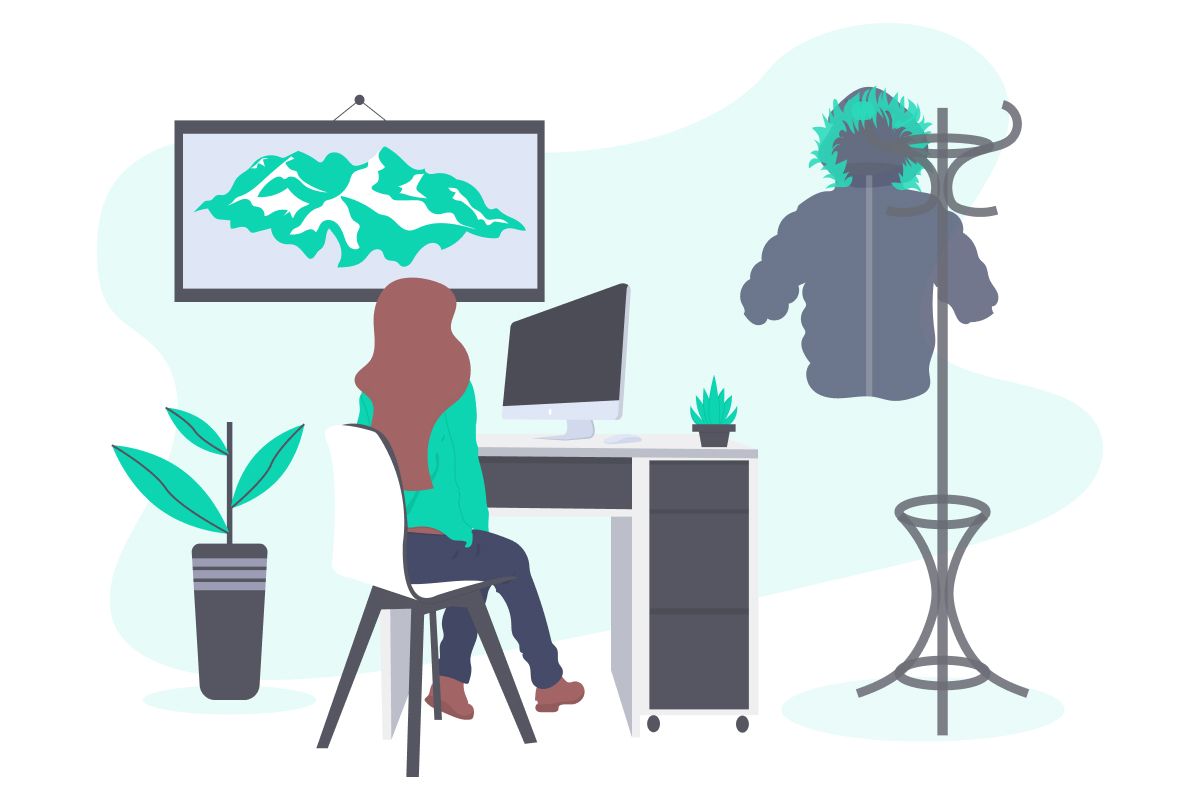 While all those who work in freelance already have their home office space all set up, if you are an office worker this might be new to you. So start by creating one for yourself! Finding one's own nook might be particularly hard if you live with someone or have kids, because you are sharing the space with other people and everyone has different workspace needs . If you are in that situation check out some great advice on how to co-work from home without driving each other nuts.

Create your own home office
For those who work in the design field this one might be lots of fun! You can put a lot of creativity into it. If you stuck at home why not make a design project out of it? There are a lot of home office design inspiration boards on the internet that you can browse in search of inspiration. Pinterest for example is an endless source!
Here is also a great article by the Strategist on how to create a cozy and productive work environment at home.
Find your routine
Though to many of us routine sounds like a repetitive and depressive thing, routine is a gift especially when we talk about working from home. For sure, now is the time to change your working routine and how you manage your time. Since you switched to remote mode you don't spend time on things like commuting any more. Your work day will be different and in order to stay organized start by developing your own rules:
Set a duration of your work day (number of hours);
Don't forget about your days off (that can be weekend since we are used to that);
Set a time for breakfast, lunch and some leisure time;
Keep actively syncing up or share your daily routine with your team to find time for online meetings that work for everyone.
Manage your time
You've definitely heard people bragging about the focus time. It is important to set time for your focus, when nothing else interrupts. It could be 4hrs or 8 hrs, depending on you. Time and attention are very precious resources, read this piece about what the difference is between them.
When working from home it is very easy to get distracted by something therefore it is important to set time for you to focus, and time to share the work you've done with your team. To make the best out of it dedicate some time to plan following work day and tasks that you will be working on. As a remote worker you're fully in charge of your time.
---
2) Working remotely as a team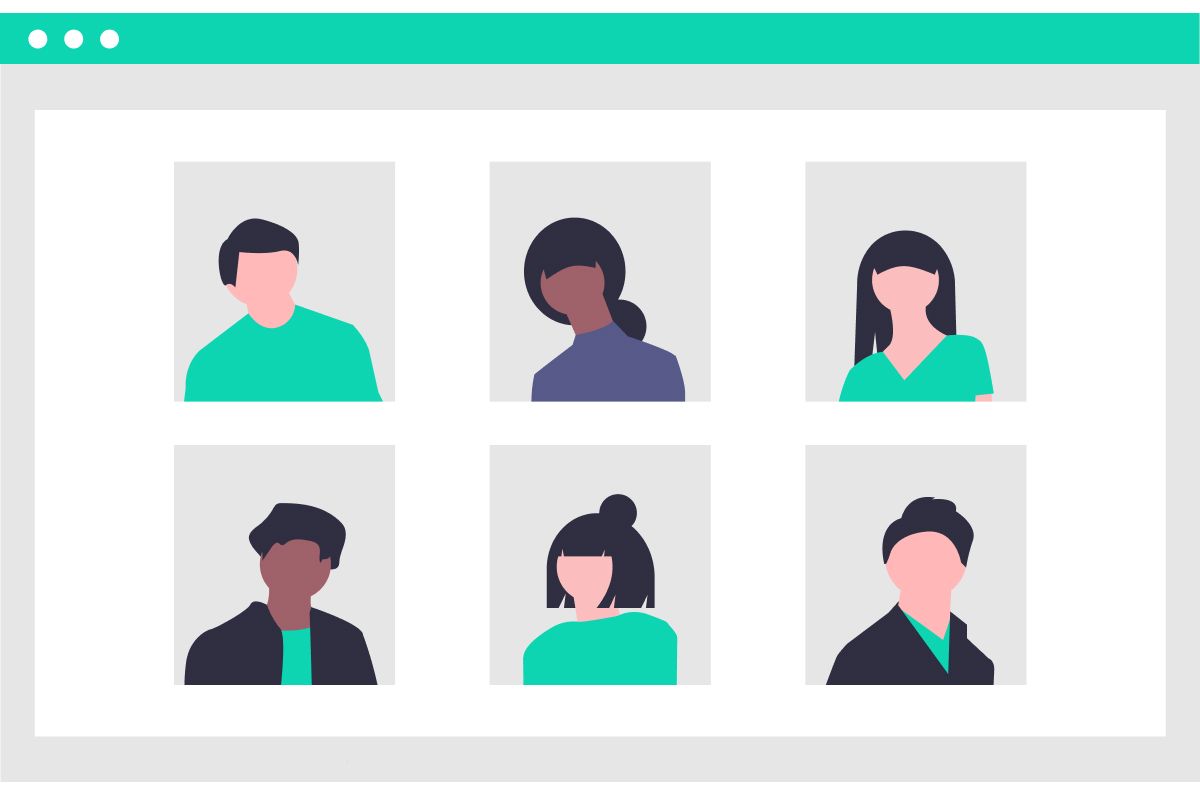 The formula is simple:

Good team communications = Productivity and great results
In this topic we will cover some helpful information and tips on how to effectively work remotely as a team that you will be able to use right away even if you have never worked remotely!
Dealing with time zones
Nowadays remote communication is easy, but when you don't have the ability to discuss face to face with your colleague while drinking some tea or coffee, effective communication becomes a new challenge as it's a whole new thing to master, especially at long distance. Dealing with time zones may be one of those challenges. Sharing your work routine with your team members can be very useful. Share with them:
Your current location (time zone);
Your availability (specific time, for example 8am - 4pm;
Your offline period (for example lunch time);
Be flexible! The secret of success for every team is adapt your own schedule to other team members and not the opposite.
When working globally, there is often a team that will be inconvenienced by a call, accept that it will happen. But do your best to mitigate this by trying to be respectful. For example, if you want to have a call at 1pm your local time but that means it is 11pm for your colleague, maybe consider moving the call to be at 8am your time and 6pm for your colleague. Even if you typically work 9-5, an hour early for you and an hour late for your counterpart is preferable to your counterpart being expected to be available in the middle of the night.
Prepare your online meetings
Start by making a quick checklist to optimize your time. It can be very easy like:
✔︎ Topic of the meeting;
✔︎ Information to share;
✔︎ Expected results of the meeting.
If your team is used to having rituals at work like for example Design Workshop or Product Critique don't skip those! It's important to keep them going in order for everyone to feel less isolated.

Build in time for technical/connection difficulties
There are many different platforms (skype, zoom, webex, etc.) that allow you to connect with colleagues worldwide, but it's important to plan time knowing that more often than not someone on the call is going to have trouble logging in, or a lagging connection, etc. Try to start to get connected about 10 minutes before a call starts in case of any of these issues, and when possible try to end calls about 10 minutes before the hour in case you, or anyone you're connected with, has a call right after. This allows time to switch from one call to the next.

Reproduce a white boarding experience
During the face-to-face meeting design teams are usually equipped with iPads and pencils, or using a whiteboard for sketching. While online take advantage of the technologies like Techpacker to recreate the white boarding experience and share your sketches, notes and comments with your team.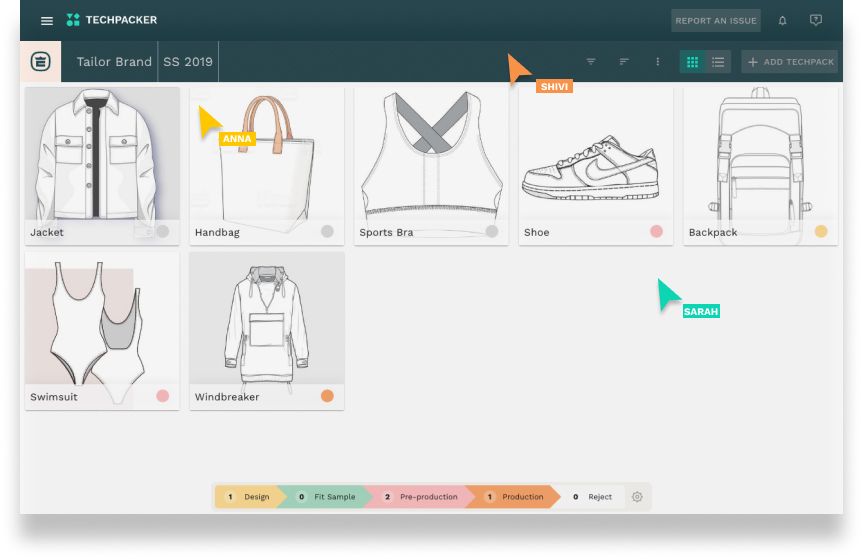 Make sure that everyone has access to the shared files and docs
Have all the documents and corresponding folders organized! And make sure all of the team members have access to it. Many use Google Drive for that. Technology like Techpacker too allows you to share your folders with colleagues and lets them make their own edits and add comments. This allows you and your team to stay up-to-date. In Techpacker you have folders that are visible only to you and you can chose to share with all or selective members in your organization.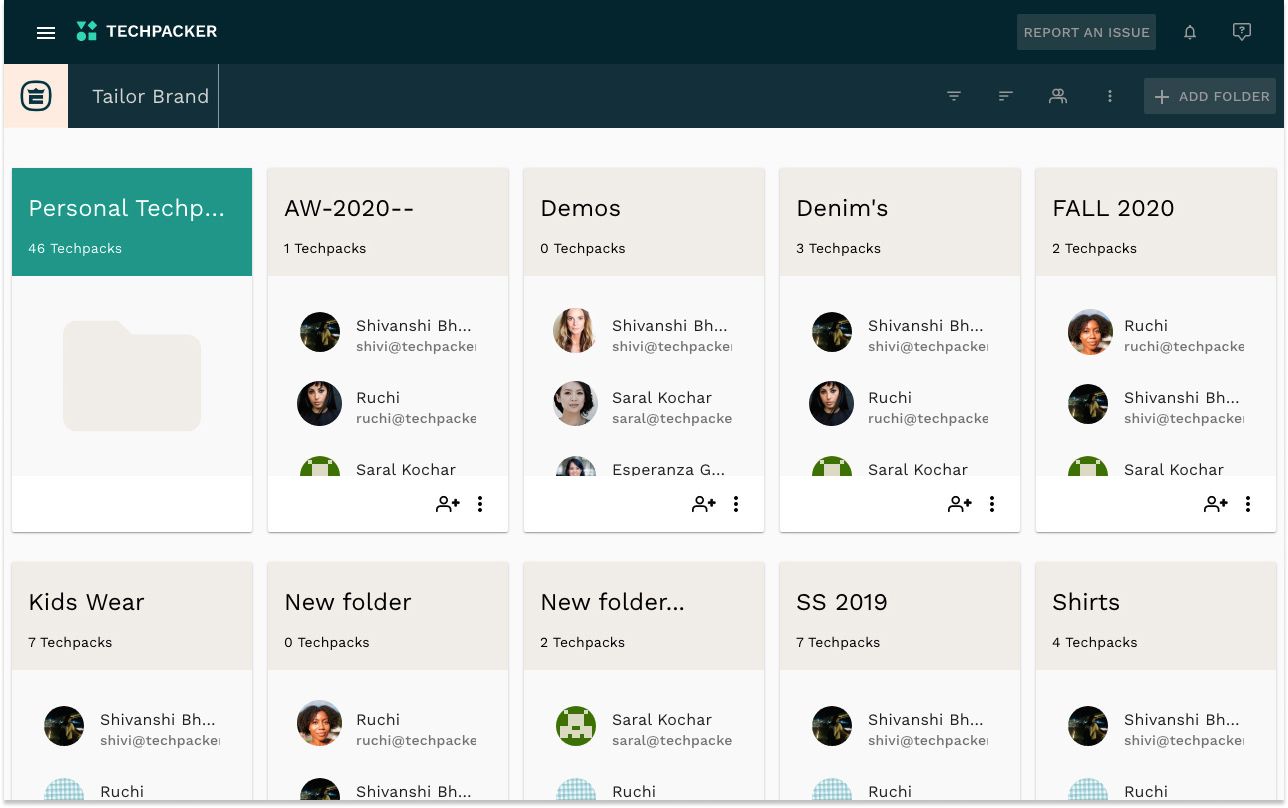 Make sure to have a dedicated time for each team member to add their edits
This one will help you avoid the mess that happens when everyone adds comments/edits simultaneously. Some platforms that are used to store documents can't be edited without overwriting another person's work. Reach out to your coworker to see if they are accessing it or dedicate specific time for each team member to work in the document.
In Techpacker you can see the team members making live edits on a particular tech pack. And the tech packs that are being used are blocked and not released for others to make edits to avoid any overwriting of data.
Have a dedicated work space for each member of the team
This can make a big difference in productivity. Techpacker's board enables all the teams to work together in one place on each particular style at a time. For example, product developers can work on the BOM tables while technical teams can work on the Measurements table. Buying and planning teams can simultaneously create costing tables while QA teams can add their information to the same workspace and keep all the style-related data organized and visible to the entire team in one place.
Have a common space for each team member to see the work progress
To make sure that everyone is on the same page and moving towards the right direction, having a common space where one can see the work progress is important! In Techpacker each team member can make their edits as well as mark the stage of the project. If one needs a quick status update they can just look at the stage of a particular project and get a good idea of where things are at.
Never hesitate to talk about your frustrations with your team
We understand that working remotely is a whole new thing for many people and everyone has different feelings about it. Never hesitate to talk about your frustration, but do it in a constructive way. Misunderstandings happen so let your team know how you feel.

Related read: