Contents
Graphic designers employ fashion illustration tools for a variety of tasks ranging from fashion sketching to logo and packaging design. The development of powerful, cloud-based vector editors driven by AI technology has ushered in a new age, transforming the design process by increasing productivity, production, and customization options.
Notably, the availability of these online vector editors has not only changed the design scene but also democratized knowledge, allowing people with no formal experience to create outstanding images. This inclusiveness contributes to a diverse and imaginative design environment.
Our research for this article included methodically scouring the web, testing these tools personally, immersing ourselves in user evaluations, and eventually curating a short selection of the top six illustration tools. Each app on our list provides outstanding value and is geared to different design journeys, and we're excited to share our findings with you.
---
Top 6 apps for digital fashion illustration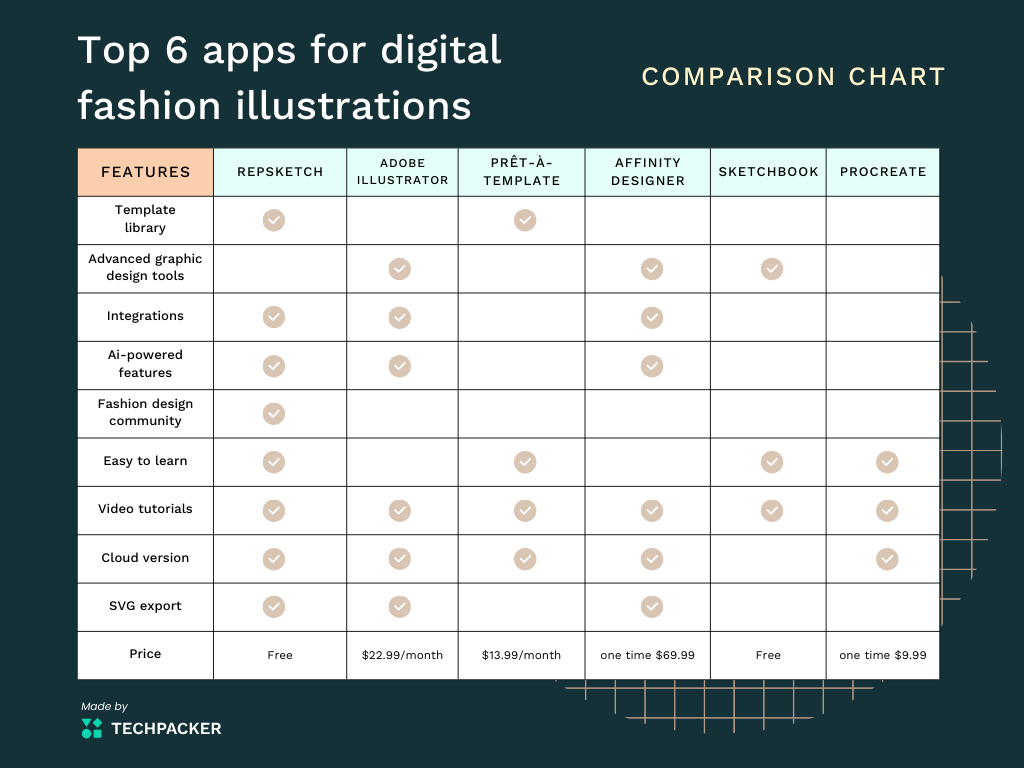 ---
Repsketch for repurposing premade sketches to create a variety of fashion products
Repsketch is a breath of fresh air in the world of product design! Driven by a community of fashion designers openly sharing and repurposing each other technical sketches, it is a brilliant app to help designers build on top of excellence. On their website, you will find a large range of designs divided into categories like outerwear, dresses, shirts, bottoms, accessories, shoes, and so forth. You may then choose the drawing and begin reusing it. Alter colors, add/remove design components, and adjust vector lines. Then you can save your design as a PNG or SVG file and use it in other graphic design tools.
Repsketch also offers a wide range of tech pack templates that you can use to begin creating your collections.
In addition, step-by-step video tutorials are available. You can learn how to draw a handbag for example:  
Features
A large selection of vector graphics that are completely customizable.
A community of fashion designers of expertise to show, like each other's work, ask questions, etc.
A big library of garment components like sleeves, pockets, collars, etc.
A selection of graphics like prints.
AI-powered sketch-to-image tools.
Tech pack templates.
Video tutorials.
"Trend of the week" design inspirations.
Export files in PNG and SVG formats.
Pricing
Basic account free. Premium account 19$ per month or $149 per year.
Summary
Repsketch is an excellent time saver for both novice and experienced fashion designers. Instead of beginning from scratch, reuse drawings produced by other graphic artists using a big Repsketch library. Repsketch, which includes video training, is also a wonderful tool for learning how to draw fashion flats. The platform may also be used to get involved with the community of fashion designers and exchange technical and product info.
---
Adobe Illustrator for drawing any type of sketch from scratch
Adobe Illustrator is one of the most versatile tools available. You may use it to draw fashion flats, tech packs, sketch images, design logos, and even create 3D effects. It's an excellent tool for creating fresh designs from the ground up. It requires some knowledge to use this platform but there are a variety of tutorials available online.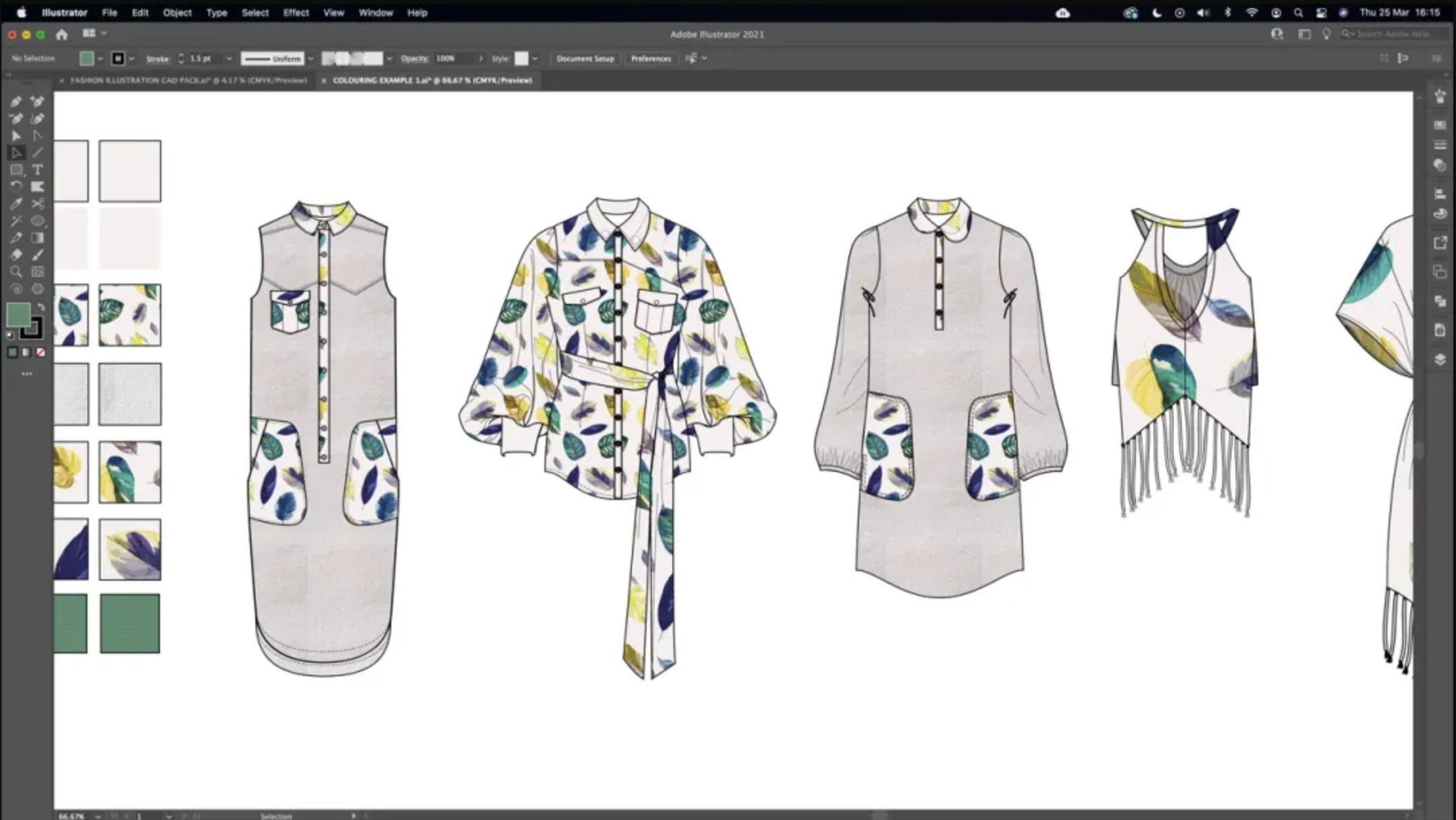 They have recently launched a generative Ai integration that can instantly convert a basic word prompt into a fully editable vector artwork.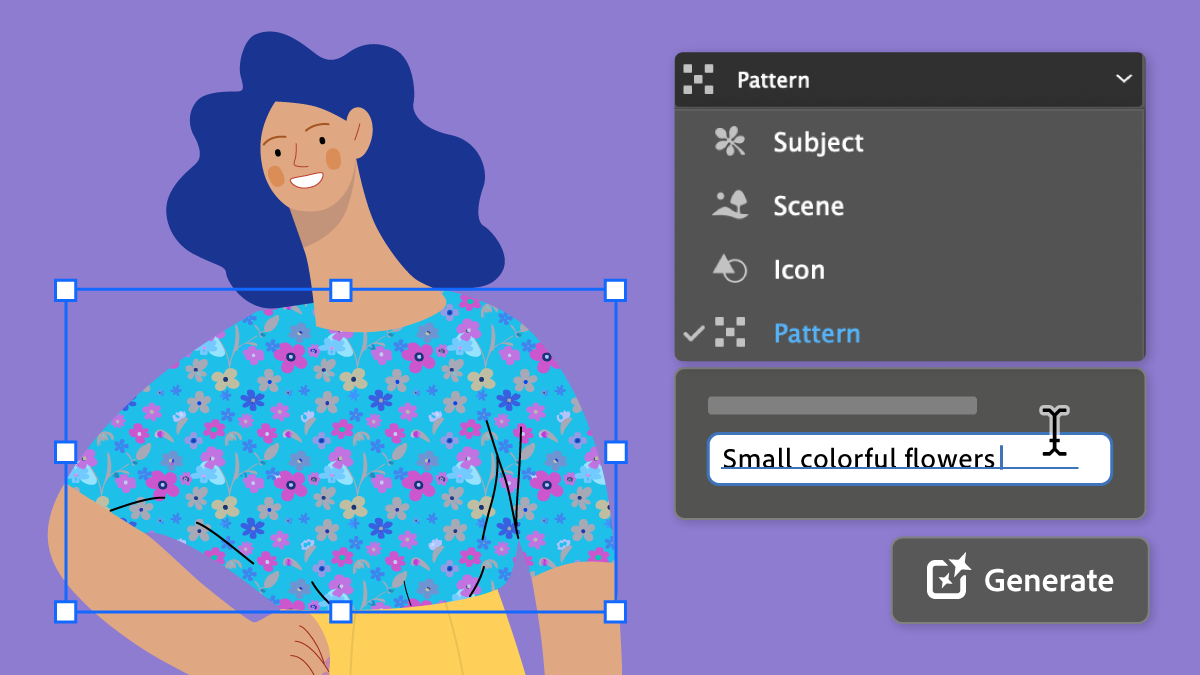 Features
Large selection of professional graphic design tools for any type of design.
Advanced tools like textured 3D tools.
Integration with other Adobe tools allows for quick and simple graphic creation.
Ability to create ready-to-print continuous patterns.
Pricing
Free trial. Plans start at $22.99 per month.
Summary
Adobe Illustrator is an excellent tool for professional graphic designers. It takes some time to learn, but once you do, it is really simple to use. This software helps create a variety of graphic design projects.
---
Sign up for our FREE membership and get access to
---
Prêt-à-Template for drawing illustrations on models
Prêt-à-Template helps fashion designers quickly sketch fashion illustrations on models or develop new products on top of a variety of existing templates. The idea for Prêt-à-Template came from the necessity to illustrate the step-by-step process of fashion sketching to large groups of students in the classroom.
On Prêt-à-Template you can quickly create moodboards and color schemes.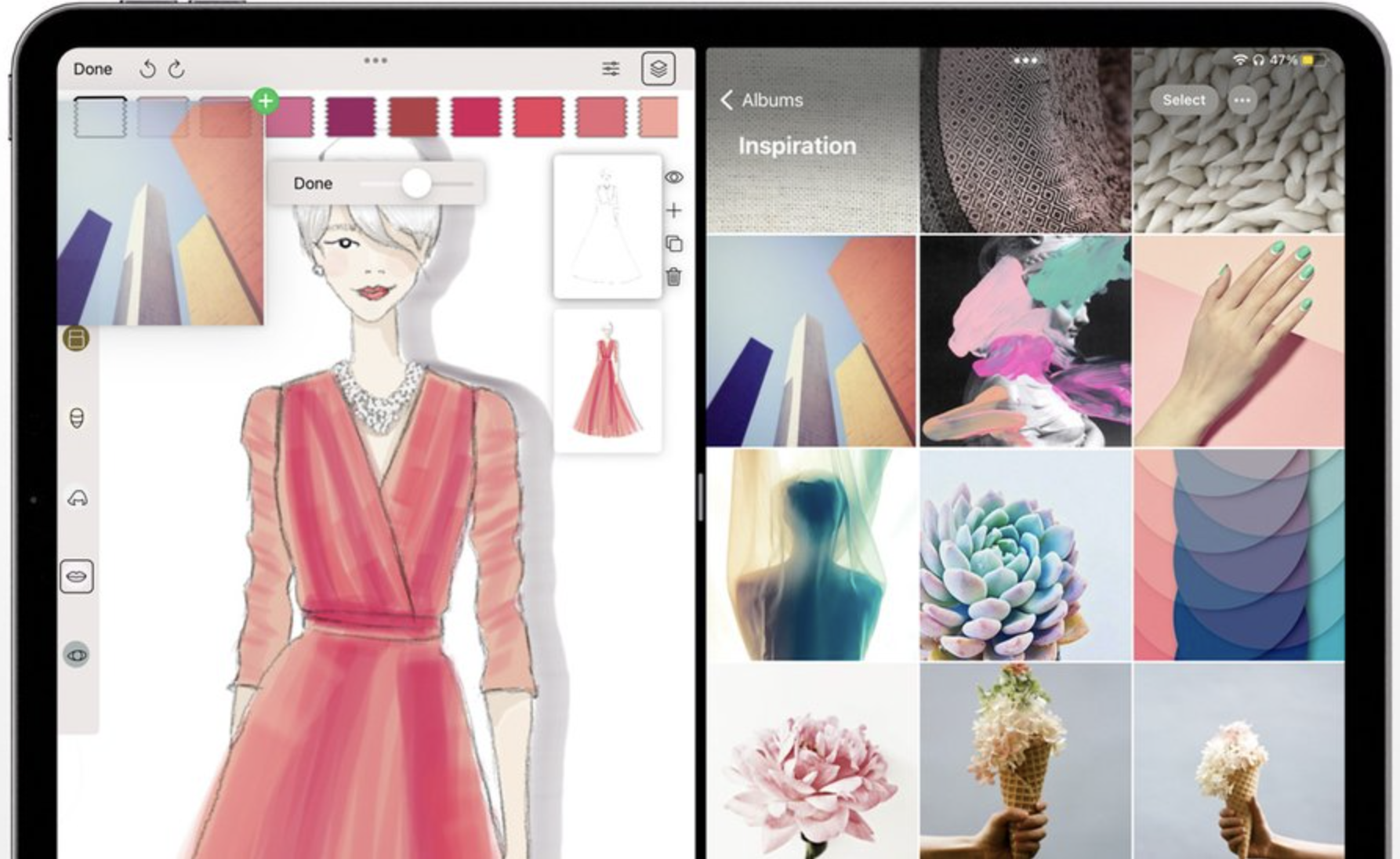 And create an infinite number of template combinations by selecting from a range of body types, clothing, shoes, bags, and accessories. Personalized templates to assist you in improving your fashion drawing talents.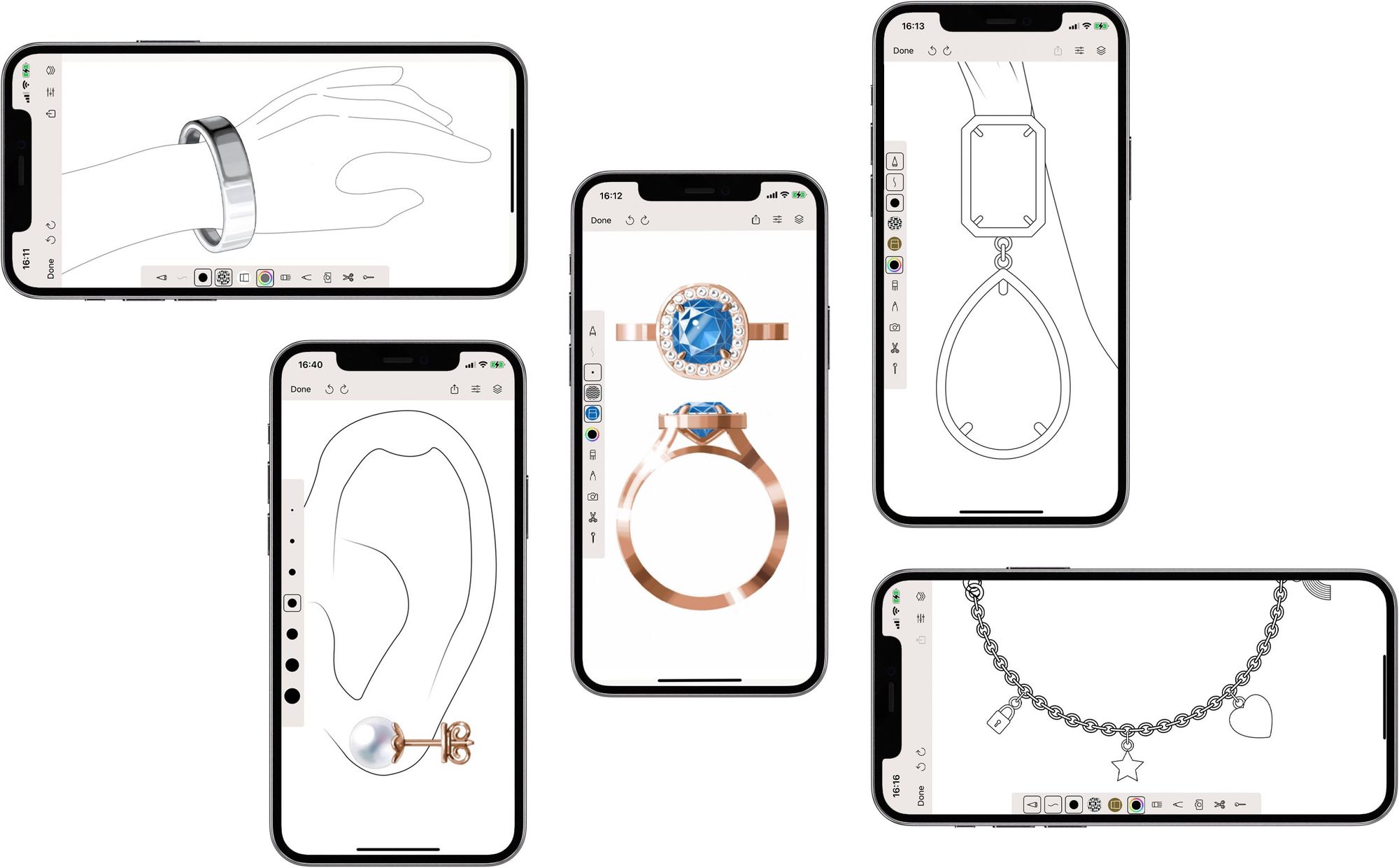 Features
A big library of fashion design templates.
Face charts for makeup look creation.
A library of textures and prints that can be added to sketches.
Folder organization for multiple projects.
Tutorials.
Inspiration library that can help start a project.
Pricing
Free trial. Then $13.99 monthly.
Summary
Prêt-à-Template is great for fashion professionals and lovers who need to quickly combine picture components into projects or build a mood board.
---
Affinity Designer for designing art prints, icons, and logos
Affinity Designer is a great tool for creating print projects, logos, icons, UI designs, and fashion mock-ups. It is responsive and fast and works great with large-scale files. Affinity Designer provides its users with both vector and raster workspaces and a load of tools to illustrate with.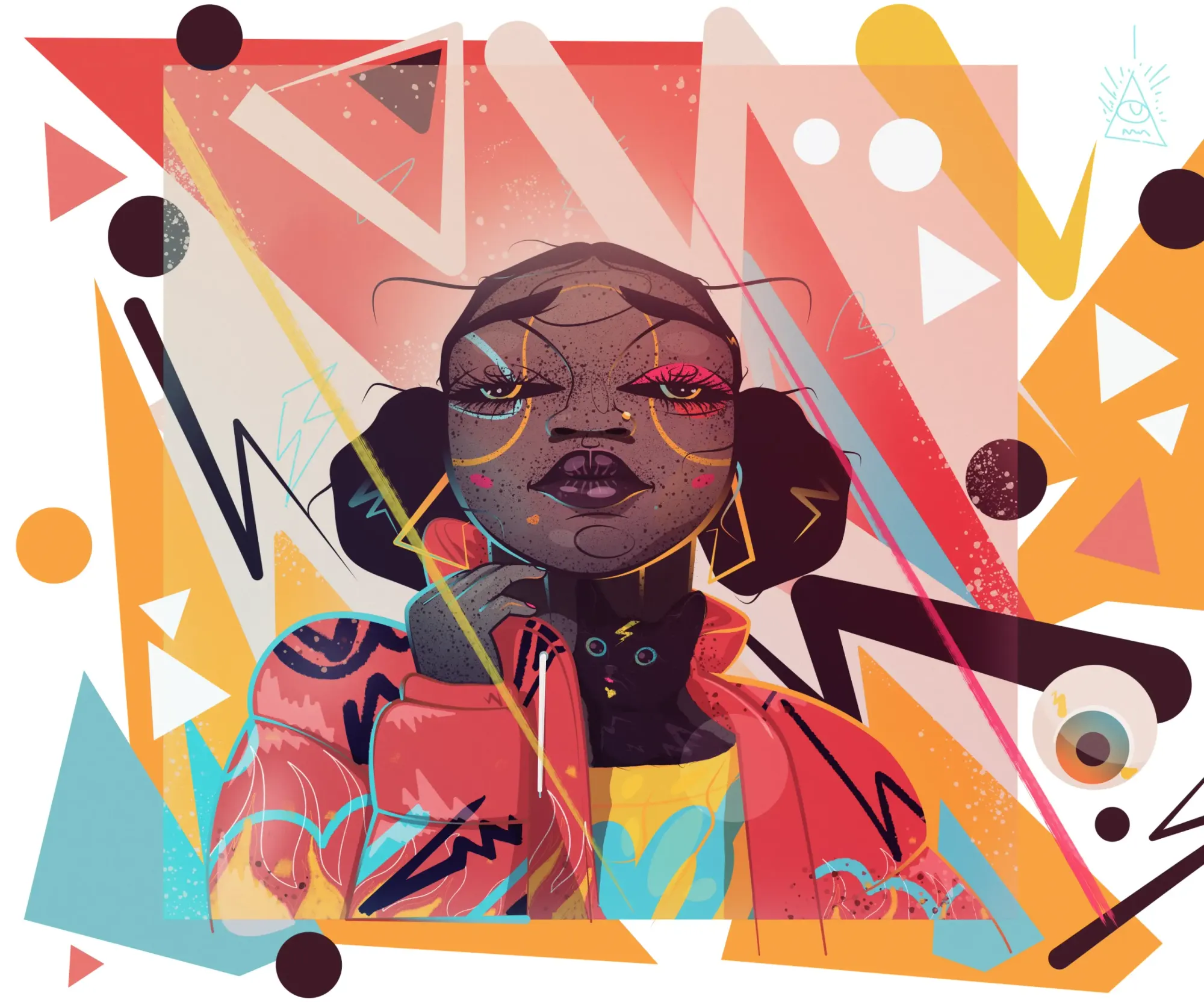 It is also a great tool for designing catalogs and drawing logos. You can layout your designs across an unlimited number of artboards.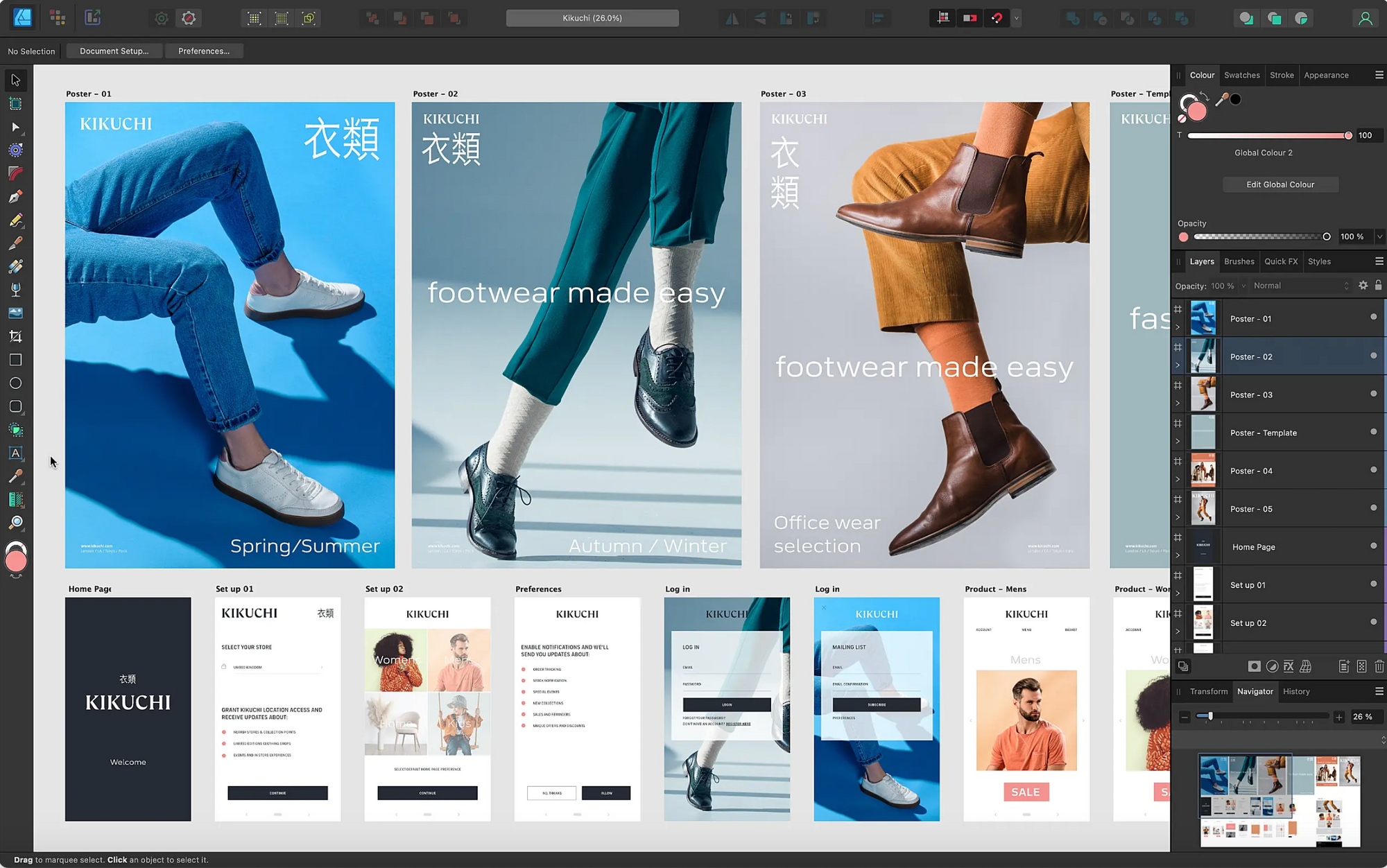 Features
Fully featured vector and raster workspaces.
Hundreds of design tools and functions.
Option to view vectors in both standard and retina resolution for a completely live view of how every element of your design will export.
An unlimited number of artboards.
Typography options.
Can be used on any device.
Works with a variety of formats from PNG to DXF.
Pricing
Purchase either the Windows or macOS version for a one-off payment of $69.99 or get the entire suite on all platforms for $164.99 with the Universal License.
Summary
Affinity Designer is an excellent software for creating large-scale fashion graphics. In addition to designing goods, logos, and packaging.
---
Sketchbook for expressive drawing and concept sketching
Sketchbook is a sketching, painting, and drawing app for anyone who loves to draw on the go. This sketching program is accessible via a variety of devices, including desktop, Windows 10, and mobile.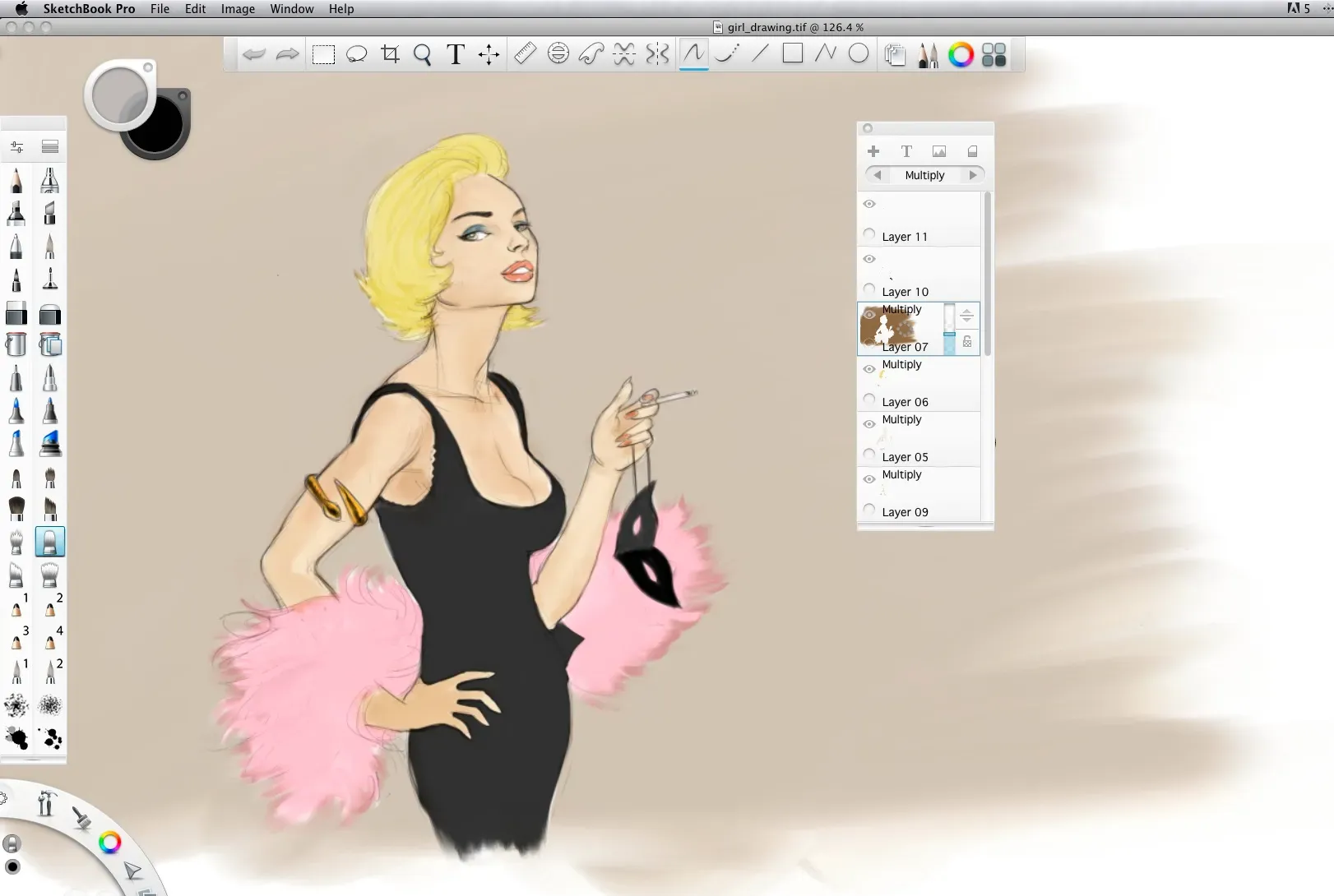 It has a similar appearance to Photoshop, but what distinguishes it from others is its greater emphasis on sketching and painting, as well as the convenience of generating artwork quickly. Furthermore, unlike Photoshop, this application is not intended for picture processing or photography; rather, it provides a wide range of tools geared for artists and designers.
Features
A wide variety of highly customizable brushes supported by guides, rulers and stroke tools.
Can be used on various devices.
Pricing
Sketchbook is currently available free for Android 5.0+ and iOS 11.0+
Summary
Autodesk Sketchbook is a sketching and painting application for architects, designers, and concept artists. It helps you to generate eye-catching graphics in a short amount of time while being productive across all major platforms and devices.
---
Procreate for those who like drawing on iPad
Procreate is a versatile and user-friendly digital illustration tool. It is designed to operate with the iPad, iPhone, and Apple Pencil, and provides you all the advantages of working digitally—the ability to easily make edits, create art on the go, and share your work instantly—while replicating the familiar sensation of using brushes, pens, and pencils on paper.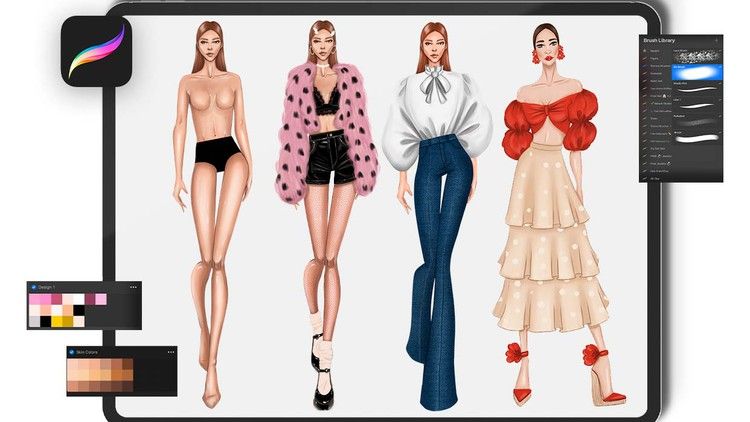 Features
The artwork is organized in a gallery format.
Import files from other devices and locations.
Perform professional-level compositing and layer adjustments.
Easy integration with existing workflows.
Pricing
One-time price of $9.99.
Summary
Procreate is a great affordable graphic design tool for those who like drawing fashion illustrations on iPad and want to quickly share their designs with the team.
---