Contents

Techpacker Pro-Series brings you value fashion content from our list of fashion industry experts to enrich your know-how on fashion production, technology and retailing.
---
Developing pre-production samples is the only way to truly test the viability of a new design, and the manufacturers capability to produce it. It's also a minefield, that can cost you months, sometimes up to a year, in lost time if not managed properly. The first step of the pre-production sample development is to draft Sample Order Terms. A well drafted document can save you thousands of dollars in development costs, and prevent severe delays caused by never ending sample revisions.
Keep reading, and learn how to draft a Sample Order Terms document, including product specifications, compliance requirements, sample revision and tooling ownership terms.
---
Product Details
Product Spec Sheet & Attachments
A product must exist on paper before it can be put together on the assembly line. Chinese manufacturers, being primarily OEM suppliers, expect the customer to provide all relevant product information, including the following:
CAD files
Design Drawing (ANSI or ISO Standard)
Bill of Materials
Size Table
Color codes (i.e., Pantone or RAL)
Reference product samples
Reference material samples
Reference color samples
Factories don't host 'in house' design teams for buyers to use free of charge. Hence, any detail that is left out from the Sample Order Sheet will not follow through on the sample. Whenever I hear of severe delays and multiple sample revisions, this is very often due to the buyer's failure to provide clear and consistent product specifications.
Product Safety Standards & Substance Restrictions
All applicable product regulations, including technical standards and substance restrictions, must be communicated to the manufacturer before they get started on the samples. If possible, the product sample shall be submitted for compliance testing upon completion. That said, that may not always be possible, for the following reasons:
Apparel & textiles. The suppliers may not be able to purchase 'compliant' fabrics and components in small quantities. Hence, they may be forced to begin by making a sample for demonstration only.
Electronics. The supplier may not be able to get hold of RoHS compliant PCBs and other components when assembling a prototype. They may also lack equipment to test Electromagnetic Compatibility (EMC).
Children's products. The supplier may not be able to purchase 'compliant' materials and components in small quantities.
While you must still communicate all applicable standard and regulations to your supplier, don't take for granted that they can, due to the reasons explained above, assemble a 'compliant sample'. Get a word from your supplier before you call your testing laboratory, and make sure to get it on paper.
You must also consider how to deal with a situation where the sample fails to pass the relevant testing. A 2nd, or even 3rd, compliance test might set you back anything from a hundred to several thousand dollars.
Product Packaging & Labelling Requirements
Developing new product packaging is a challenge on its own. However, regardless of whether you buy Private Label (ODM) or Custom Designed (OEM) packaging, you must include the following:
Artwork files (.ai format)
Packaging Design File (.ai format)
Bill of Materials
If you intend to buy a Private Label (i.e., factory standard packaging with your own artwork) you can request an Artwork template from the manufacturer. As mentioned, Chinese manufacturers expect the buyer to provide all building blocks – so make sure to design the packaging artwork in compliance with all applicable labelling requirements. Depending on the market and product, you may need to include one or more of the following:
CE Mark
FCC Mark
Warning Label
Country of Origin
Batch ID / Serial Number
EAN Code
---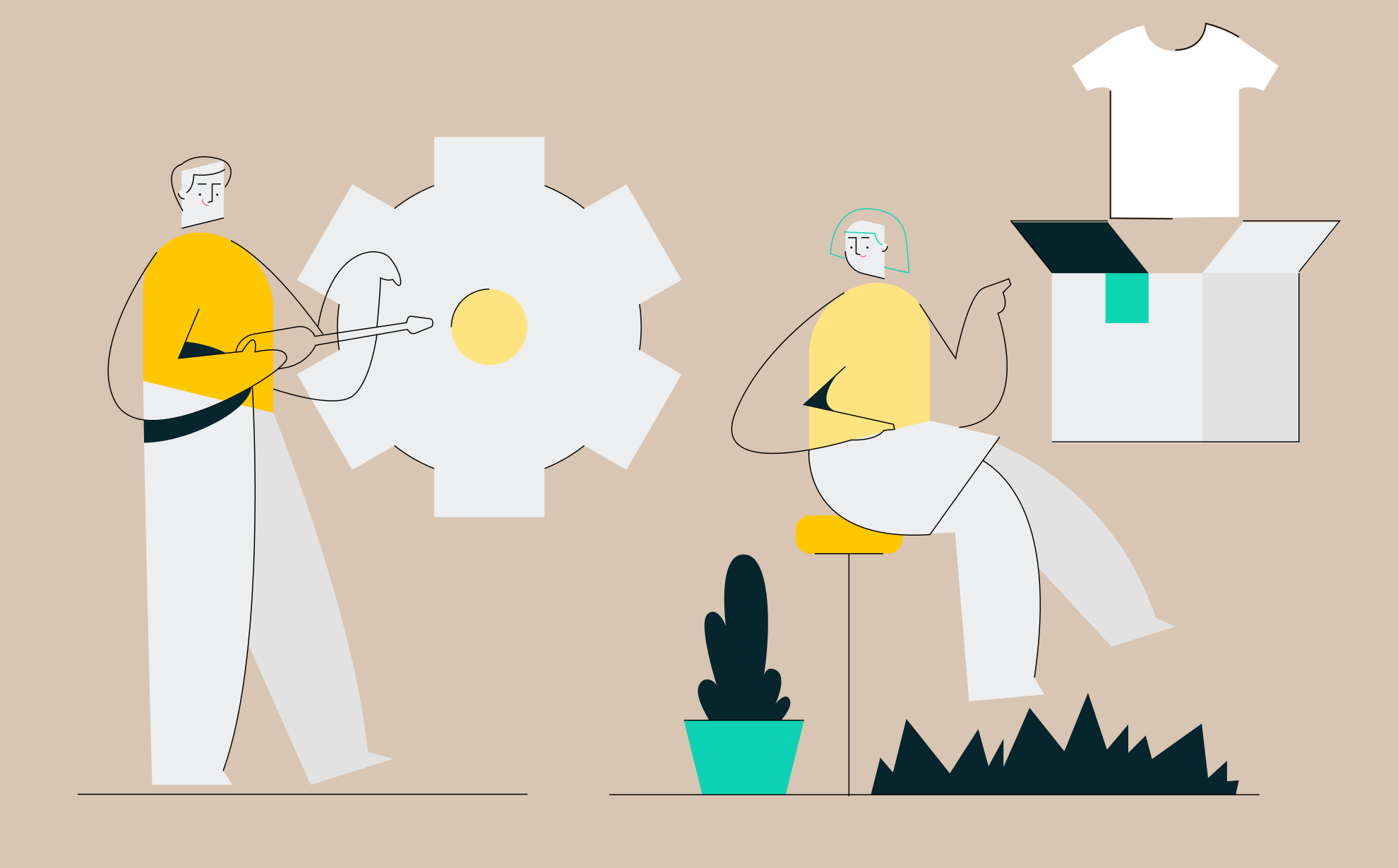 ---
Sample Order Terms
Production Time & Included Revisions
Samples rarely come out perfectly on the first try. Depending on the product and its complexity, two to three revisions are to be expected. However, you don't want to end up in a situation where the supplier is asking you for more money, because they failed to get your approval on the pre-production samples. For this reason, include the following terms:
"The supplier must produce an unlimited number of sample revisions (in case the previous sample batches don't comply with the product specifications and quality requirements in this document)."
"The seller may not request additional payments from the buyer, unless the buyer makes changes to the product designs, materials, quality requirements or compliance requirements."
Pre-Production Sample Revision Time:
1st Sample: XX days, 2nd Sample: XX days, Nth Sample: XX days
If the supplier fails to produce an acceptable sample after X revisions, the buyer may request a full refund ($XXX) from the supplier.
If the supplier fails to produce samples within the time limits set under 'Pre-Production Sample Revision Time', the buyer may request a full refund ($XXX) from the supplier.
As you may already have figured out, the main purpose of these terms are to put pressure on the supplier to:
Comply with all design requirements and product specifications.
Limit the number of revisions needed (as they end up on the losing side by neglecting your requirements), and thereby speed up the development process.
Limit the time spent to produce each sample revision.
However, these terms are for obvious reasons void if you change the specification, after the supplier starts working on the pre-production samples. Again, get your spec sheet right before you move forward.
One more thing. Don't think that you'll actually get your money back just because it's on paper. Still, they will (hopefully) take your company more seriously, thereby giving your pre-production samples a higher priority.
Mold and Tooling Ownership
When buying custom designed products, injection molds and other tooling are generally required. Tooling is always paid for by the buyer, and can make up a large share of the product development cost. As such, you want to avoid any of the following situations:
The supplier using your tooling for other buyers.
The supplier refusing to transfer the tooling to you or your new supplier.
The first scenario requires more than just a written clause. For further guidance on how to prevent suppliers from using your molds for other buyers, read this article. As for the second scenario, add the following two clauses to your Sample Order Terms:
"All tooling (as listed below) is the property of the buyer, and may not be used in production, for the seller (supplier) itself or its other customers (domestic or international) without the buyers written approval."
"The tooling may be transferred from to the buyer, or its representative in China, at any time. Upon such a request, the seller must send the tooling to the buyer within 3 working days. The buyer must pay for all transportation costs (Maximum $XXX)."
Subcontracting
Half the point of buying pre-production samples is to test the manufacturers capability to produce your design. What if the manufacturer contracts sample production to another factory? Well, you have no indication of the supplier capability to actually make your products. Thus, new quality issues, that you thought were already corrected during the sample development phase, may arise.
This happens. While most horror stories of subcontracting in China refer to shifting mass production to another factory, you surely don't want this to be the case for your pre-production samples either. Include this term:
"The seller may not subcontract the sample production to any other party or company, entity (excluding procurement of components and materials)."
"The pre-production sample must be made in the supplier's production facility at the following address: [Insert Address]."
"The buyer, or its representative in China, may inspect the seller's facilities without prior notice, to verify that sample production is made at the specified address."
"Failure to comply with the subcontracting terms shall result in an immediate refund ($XXX)."
Payment Terms
If the sample costs are counted in the hundreds of dollars, product samples are usually paid for 100% upfront. However, more complex developments, for example OEM electronics and custom plastic parts requiring injection molds, can result in costs counted in the thousands – sometimes tens of thousands – of dollars. When the stakes are higher, risks must be managed accordingly. For these situations, we advise you apply the following terms:
40% Deposit before production of tooling and pre-production samples.
60% Balance after the buyers written approval of tooling and pre-production sample.
NDA (Non-Disclosure Agreement) Attachment
Assuming you're developing a product with a new design, function or your own brand, you want to prevent the supplier from selling your product, or brand, to other buyers. Both domestically and internationally. This is why an NDA (Non-Disclosure Agreement) shall be added, as an attachment, to your Sample Order Terms. An NDA prevents, in theory, the supplier from doing the following:
Selling products using your brand name.
Selling replicas of your product design.
Sharing details about your product with third parties.
Using your products as part of their marketing material (i.e., as reference products on their website or supplier directory page).
The purpose of the NDA is to make the supplier think twice before mass producing copies of your product. Then again, this is Asia, and pragmatism wins over 'how things should be' everyday. The NDA might buy you some time, but it's surely not going to prevent the supplier to start making the product, using a different company entity, if that's what they really want to do.
In the end, what really matters is design patents and trademark registrations. If your product is unique, and exposed to serious risk of being copied, do the following:
Apply for a design / functional patent in the United States, European Union and your home market (if not the US or EU).
Apply for a design / functional patent in the Peoples Republic of China.
Register trademark for your brand name United States, European Union and your home market (if not the US or EU).
Register trademark for your brand name in the Peoples Republic of China.
---
Final Comments
The purpose of the Sample Order Agreement is to give the supplier various incentives to deliver acceptable pre-production sample, with as few revisions as possible and within a reasonable time frame. It shall not be seen as an insurance policy for the sake of recovering money and lost time.
The supplier shall print, sign and stamp a paper copy of the sample order terms. Terms listed in an excel or word file carries no significance whatsoever.
---
About the author
Fredrik Gronkvist is a Swedish entrepreneur, and co-founder of ScandinAsian Enterprise in Shanghai, and the website www.Chinaimportal.com. Since 2010, he has helped hundreds of companies in the EU, US and Asia to manage product development and quality assurance in Mainland China.
---