Contents
Problems in clothing manufacturing in any form can potentially affect the production performance, quality of garments and timely delivery. While there is no such thing as the "seamless" process of clothing manufacturing, knowing these problems and dealing with them in the right manner is the solution. In this article we will point those problems out and will share our knowledge on how to resolve them successfully.
Communication issues
Poor communication between designer and manufacturer may cause misunderstandings and delays in production. Main issues in communication include failure to share Tech Pack changes, missing important information in the conversation thread and a very common one - the language barrier.
Sharing Tech Pack changes
First of all, having a strong Tech Pack on hand is a key. By strong we mean a well-defined detailed document with:
Technical Sketches
Sample Sizes and Measurements
Construction Details
Bill of Materials (BOM)
Stitches and Seams
Branding Artwork
Measurement Specs
Point of Measurement (POM)
Diagrams
A strong Tech Pack means that manufacturer doesn't have to guess what to do.
Very often changes are applied to the Tech Pack during the manufacturing process. Even if the change is minor it is important to report to the manufacturer regarding it. Otherwise it can result in production errors or delays.
These changes may include, but are not limited to:
Raw materials. The client can decide to use a different kind of fabric or a zipper. If the previous choice got sold out or they simply changed their mind.
Measurements. Minor changes in Spec Sheets can be applied or the whole fit can be changed.
Construction techniques like type of finishing details.
We found that 69% of the delays and quality issues can be avoided if changes are clearly documented.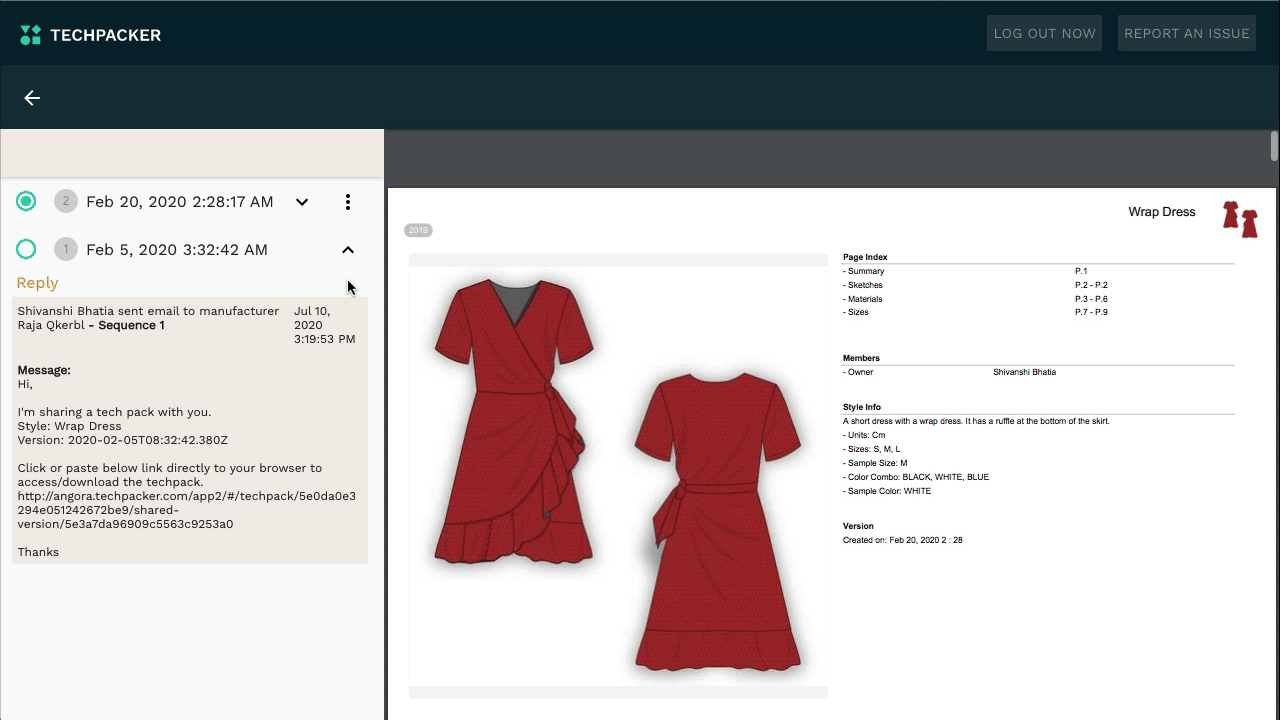 Conversation thread
As a technical designer I spend a large portion of my work time connecting with manufacturers. It is crucial to me to keep our conversation thread well organized and accessible at any time. And very often I have to keep up with several threads with different manufacturers.
While digging through emails is time-consuming and nerve-racking, new cloud-based technologies like Techpacker really come in handy: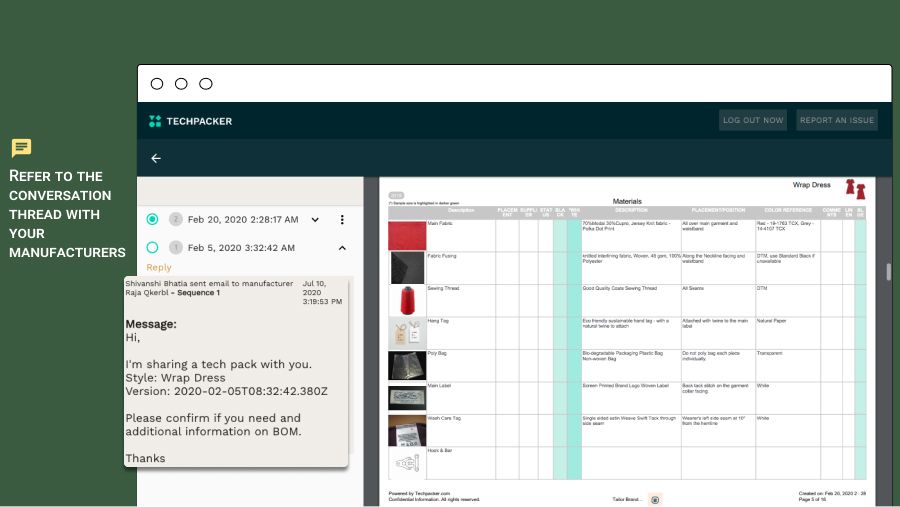 Language barrier
When manufacturing overseas the language issue can become a barrier. Before a designer or a manufacturer had to navigate multiple programs to transate a Tech Pack.  Many hours and sometimes even days are spent to translate the Tech Pack into a native language.
Luckily, the new technologies are being developed. Check out Techpacker's new neural machine translation service that enables fast and high-quality translation: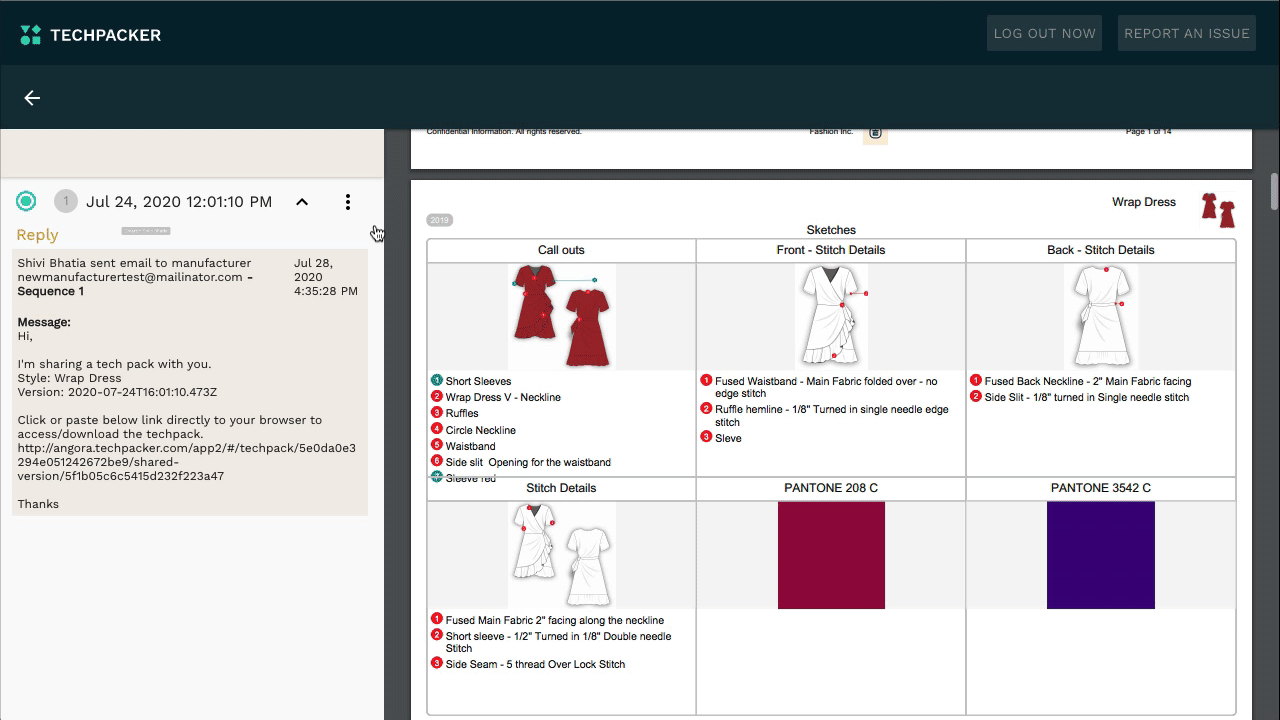 Production delays
Production planning and control are two of the most important aspects of the clothing manufacturing process. Precision in planning equates to on-time shipments of the appropriate supplies and their timely delivery to the factory. Production planning is a complex process and needs to be planned out way in advance, very often for the years ahead.
Production delays occur when the production team doesn't receive the raw materials on time. Early delivery can be as harmful as late delivery, because early deliveries need additional storage capacity. Keeping your supplier on track is extremely important. Specify the expected shipping day early and follow up with them regularly.
In manufacturing, production timelines are a powerful tool to keep all processes in order. By using them you can keep track of the progress of every project and makes necessary adjustments if needed.
To avoid delays some companies hire an independent inspector for production monitoring. With your specifications and requirements on hand an independent inspector travels to the factory and verify that the product meets your expectations. Your inspector can tell you the production stage of each product: which piece is finished and which is packaged. They can also provide a professional insight into which processes are taking longer than expected and why.
Check out this great read with more information about how to avoid the production delays.
Production defects
Production defects lead to wasted raw materials, extra manpower for sorting and eliminating issues and unforeseen extra time. All of that lead to extra costs and lost money.
Let's just say production defects can happen even if both sides do their best. But there is a way to minimize production defects and deal with them quickly if they occur.
Our main strategies to reduce production defects:
Product design
As we discussed before, a well-made Tech Pack is a way to go. The same applies to the product design. Many times a poor design results in product defects. Therefore it is very important to test the sample garment before manufacturing a whole run. Involving manufacturing engineer from the start of product development helps a lot. They can forecast the potential areas of concern at the first stages of product design. Which potentially can save a ton of money for the company.
Flexibility in production process
One of the ways to reduce the amout of production mistakes is being flexible. For example, sourcing the main fabric overseas and purchasing lining from the local factory mill.
Even if the design, materials and technical details have been approved very often changing the course can be a solution. Sometimes the needed fabric gets sold out or the first garment sample if not working out. Being flexible, accepting these changes and focusing on solving these problems will be a solution. Even if it means missing the deadline and spending more time on product development.
Smart manufacturing
Using the latest technologies like computer modeling or simulations has proven to be very effective. It allows to identify the defects and fix them in the early stages of the product development stages.
For example, tools like Marvelous Designer or Clo3D allow you to simulate a garment on a model and check how it fits.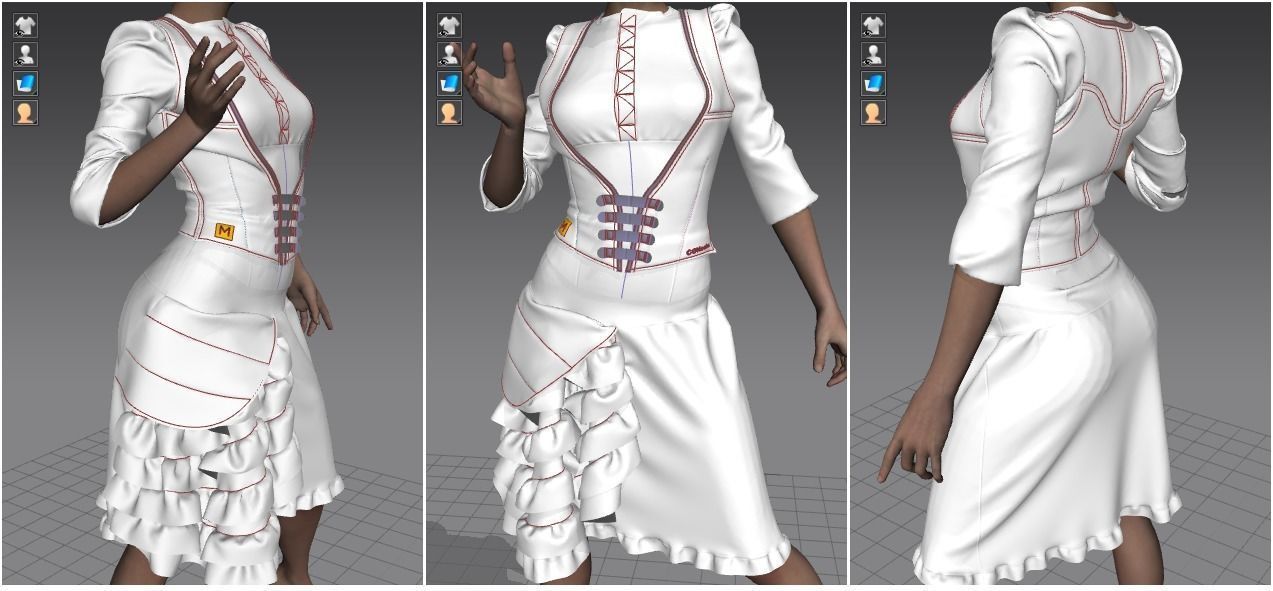 ---
Preventative Measures
Preventative measures for the factory include making sure that all operating machinery is functioning perfectly. For the designer, it means checking that the factory has high manufacturing standards. A company can learn that by traveling to the factory, communicating with manufacturers, and seeing their samples in real life. Make sure to check even the smallest things like the quality of finishing, they usually define how the particular factory is committed to producing high-quality products.
Quality Control
Correct garment measurements and dimensions are the main aspects of garment quality control. Because fit and comfort of a piece of clothing is the main factor for most consumers.
When sharing your garment specs with the manufacturer set a tolerance for each point of measurement. Setting a small margin of error will ensure the garments are produced and inspected according to your requirements.
Some companies have quality control teams in place. They are responsible for ensuring that production follows the rules at every stage. The inspector will make the on-site tests to verify the garment's durability and functionality. These tests are very similar to regular consumer use.
Learn more tips on how to manage garment quality control here.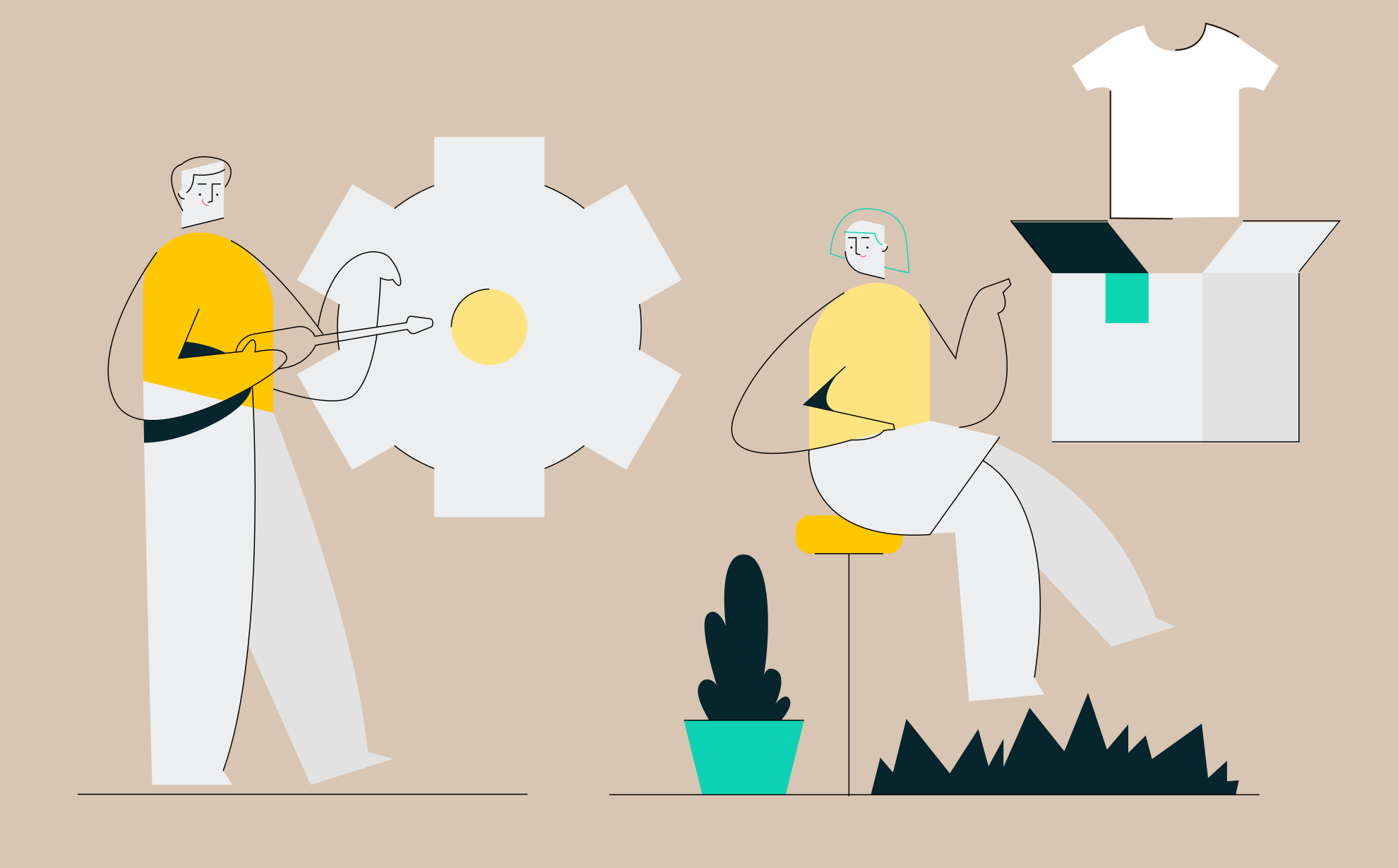 ---
Looking for an online solution to manage your clothing production?
Are you a Manufacturer?