Contents
"The biggest room in the world is the room for improvement" Helmut Schmidt once said. With our vision to provide you with a seamless experience, we are always striving hard to improve.
The updates that we have rolled out recently will take your journey with us a step ahead. Enabling Techpacker to make your product development process more effective.
August updates focus on improving the overall functionality of the platform. Here is a list of new features that we have launched:
---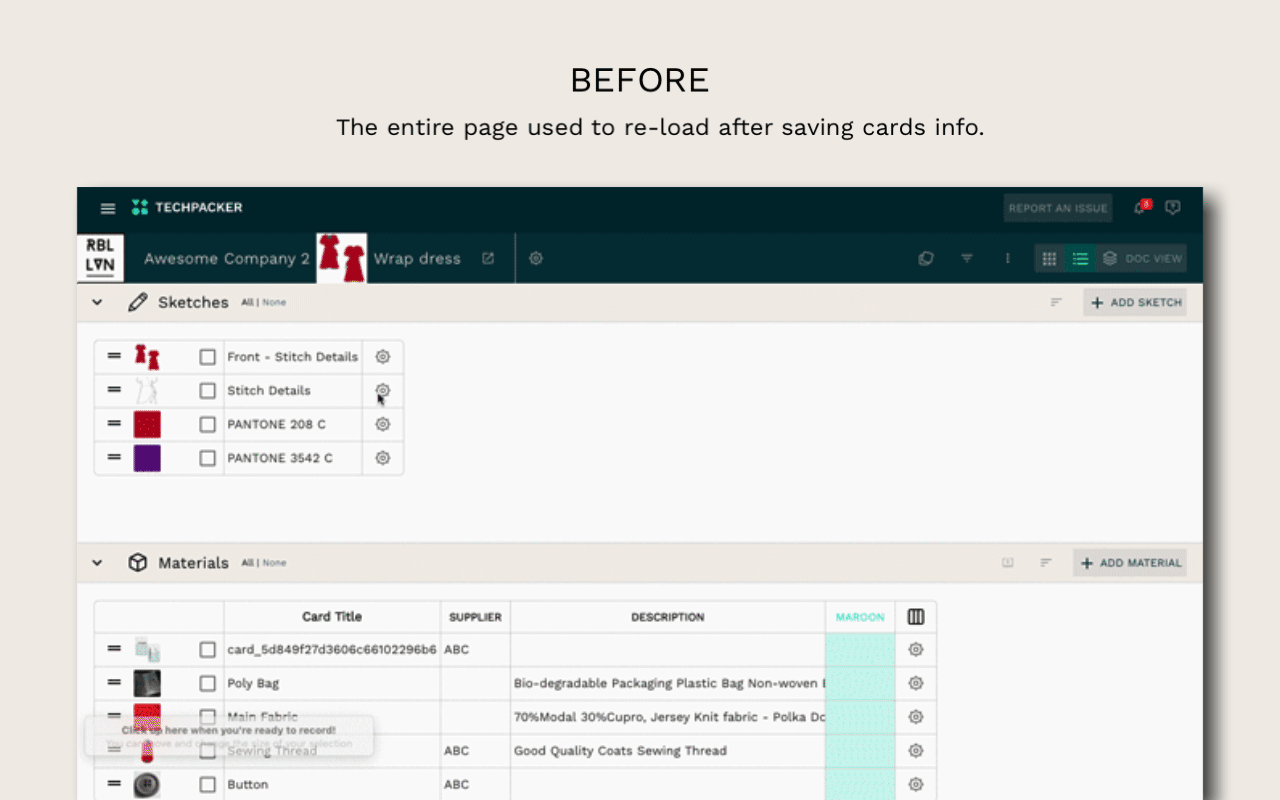 New performance improvement - faster saving time
First things first. We value the time and effort you put in while adding information to your Tech Packs. So we have deployed Techpacker's latest release of all-new SaveAPIs which will improve the reliability and performance significantly.
How is it different from the classic one, you ask?
Earlier, making a change in a particular field would save the whole Tech Pack every time. Now only the particular field will be auto-saved making it time efficient and leaving negligible room for errors.
Curved annotations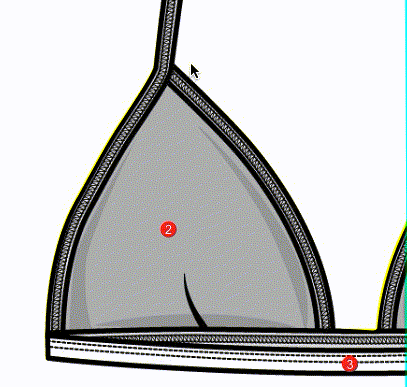 Annotations come really handy when expressing design details accurately. And to be more precise with your design details, we are introducing the all-new curved annotations. Along with this, you can also pair your lines with multiple colors and line styles based on your sketch needs. We have added Arrows and Terminators so it's easier for you to annotate more accurately.
Learn how to add annotations on sketches.
3x faster Tech pack PDF rendering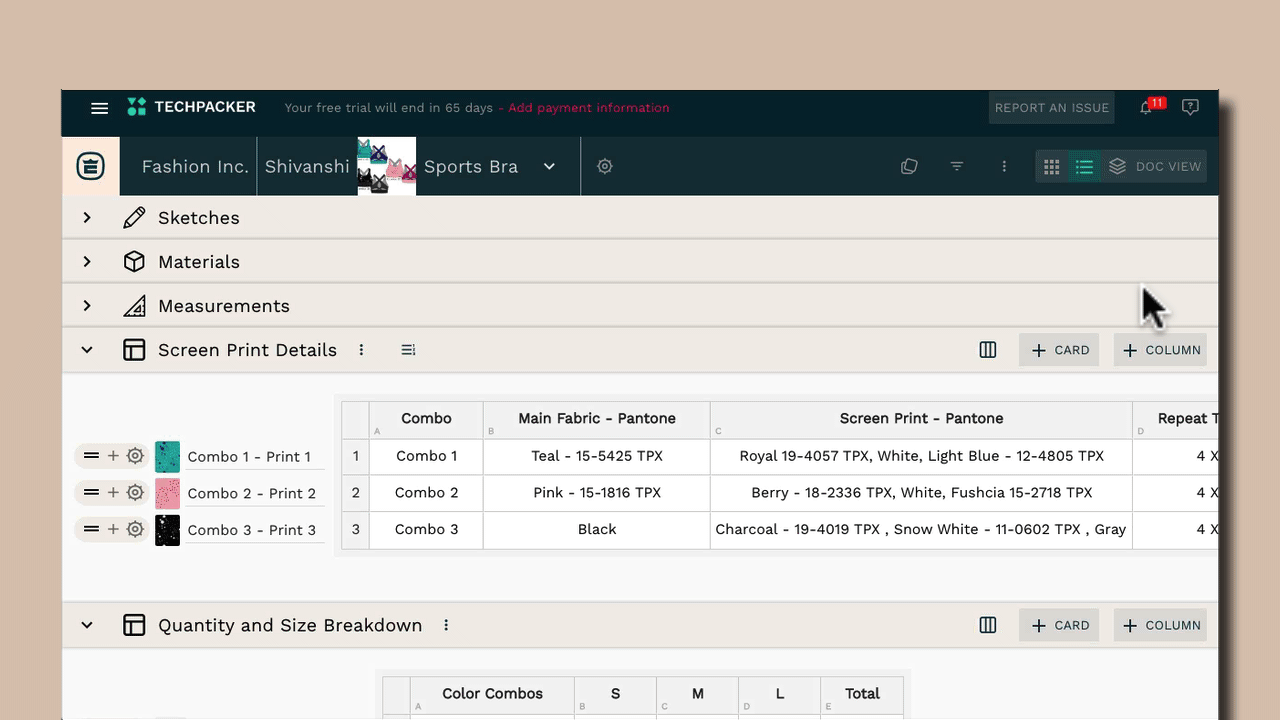 Save time and move 3x** faster in loading DocView and versions page. The difference is even more noticeable when you have lots of images in your Tech Packs. Thanks to adoption of CDN technology now we do 3X faster Tech Pack PDF rendering! It moves the heavy image files to servers near your location and keeps it in cache so it loads faster for you.
This is in line to the series of performance and reliability upgrades we have recently made making your entire experience with Techpacker faster. Folders page, libraries and DocView pages have been optimized. The next in line are Tech Pack board and Cards page.
** Calculated when comparing optimized images (unchecked high res option) with average 20 images on a Tech Pack and averaging 5 times same page load.  
Set default tech pack size-range and color-combos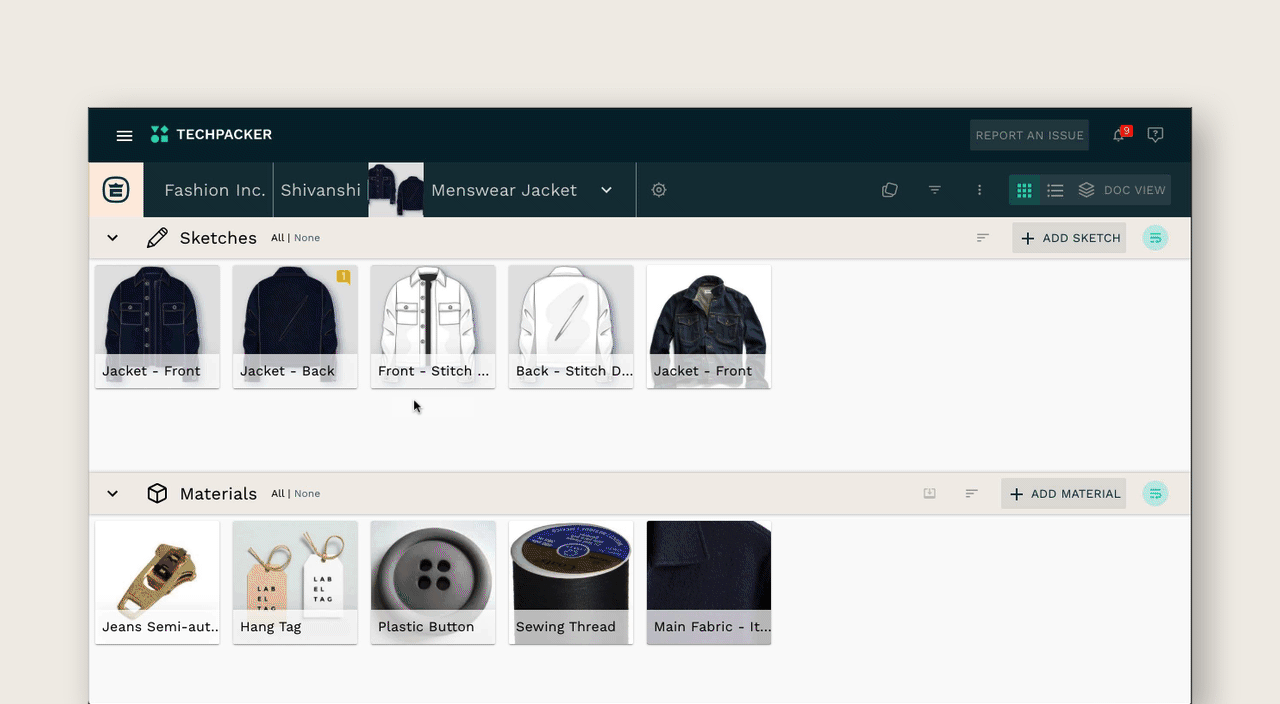 For a particular season, you might be using some selected color combos for most of your products. Adding them individually in each of your Tech Pack can be a bit exhausting. So instead, you can add them under your organization settings so you or any of your organization member can select them while creating a Tech Pack.
Similarly, you can select a default measurement unit (inches or cm) for your entire organization. And you can always change it for a single Tech Pack under your Tech Pack settings if needed.
Learn more about how Organization Settings works.
Update your email notifications settings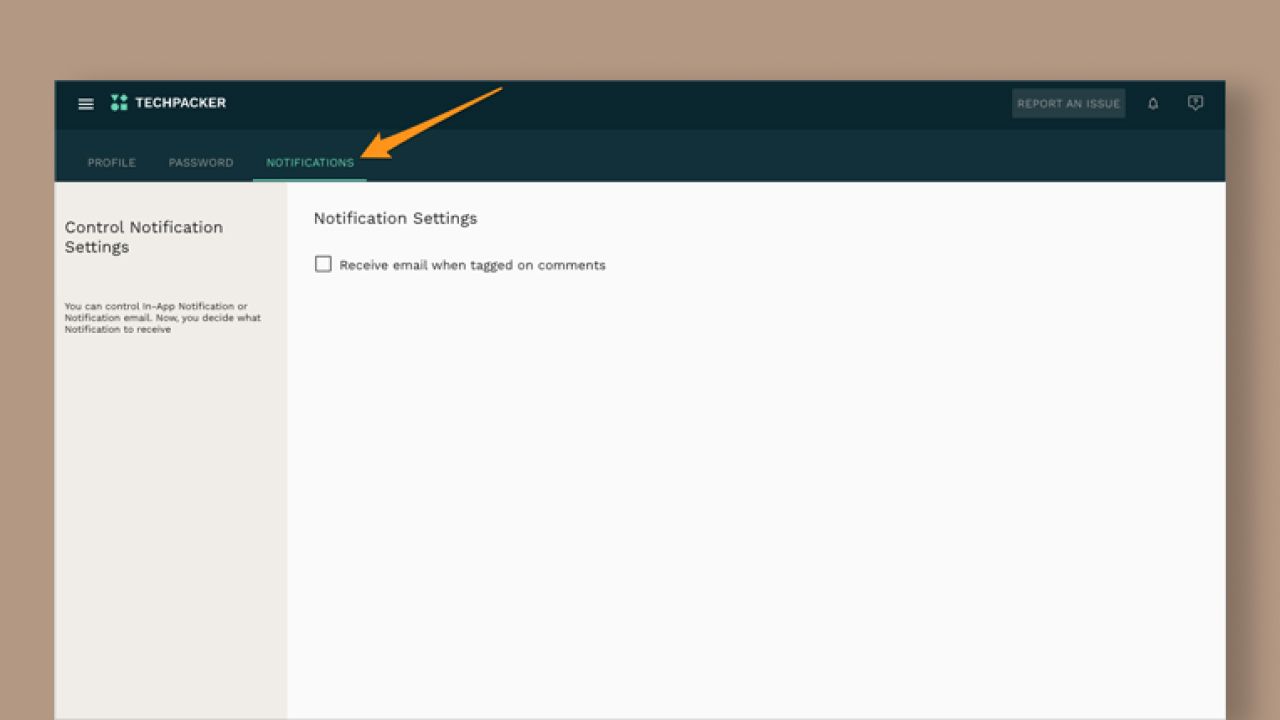 Are you working in a large team? We can imagine the number of emails that are coming along your way each day! We want to provide you with the flexibility to choose whether you want to receive or not an email notifications when tagged in a comment. You can simply select that under your personal settings options. Learn how to set this as your default setting.
Copy folder with Tech Packs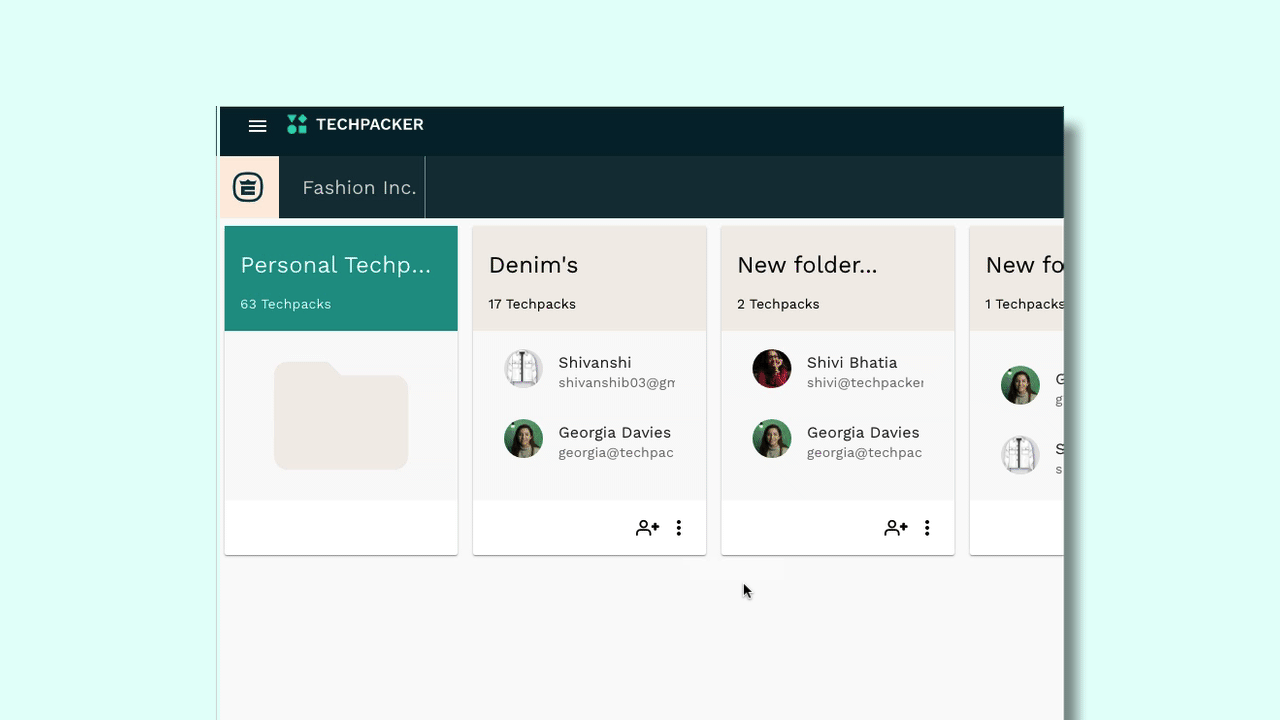 When we talk about making the repetitive tasks effortless, we want to decrease the number of steps taken while performing a simple task. For example, copying your Tech Packs from one folder to another. We know how frustrating it might be to copy the Tech Packs and then move them to another folder.
Well, we have an update now, apart from copying the stages, you can also copy your Tech Packs right from your organization page. Simply select Copy folder with Tech Packs.
---