Contents
MADE is a Seattle-based apparel design and development company, founded by Heather Zager in 2016, created to help designers bring their fashion ideas into production. They do this through the creation of a professional tech pack, patterning and sewn samples.
Heather and her team work with individual clients to create uniquely designed and styled garments: from wedding ensembles to a custom wardrobe.
MADE partners with both small and large brands to help bring their collection to market. They help businesses develop and produce sewn goods. Whether it's a booming new business, or an established brand gearing up for normal seasonal increases. MADE offers everything from pattern making, grading and auditing to sample sewing, alterations and small scale manufacture.
"Every idea should be explored and brought to reality," -  says Heather Zager, MADE's founder.

---
Managing the fashion production process in one place
When working with clients Heather starts with just their sketches or inspirational images. Then, through fittings and reworks, together they create a pattern to achieve the client's desired aesthetic. From there, MADE can produce a small batch collection or take the client's idea all the way through to a specification packet for larger-scale manufacture.

Heather and her team faced some challenges when using multiple platforms to create professional tech packs for their clients. All information was separated between programs. Which resulted in longer lead times and missing details. Like many other technical designers Heather was relying on her email feed when locating her client's files. Digging into her inbox was time consuming and often resulted in missed information.
"Before using Techpacker I was using Excel for storing measurement charts and lists of materials, InDesign as the tech pack template and Illustrator for scaled sketches. Once I had all the data for the tech pack I was having to integrate information from three different sources into the template requiring a lot of back and forth between all three programs. Also, each client has different information and designs so formatting was taking a ton of time. I needed something that could do all of it in one place." says Heather.
With Techpacker Heather can store all of her clients' historic data within the platform. When there is a need to refer to their past conversation she doesn't need to dig through emails in search of a particular detail.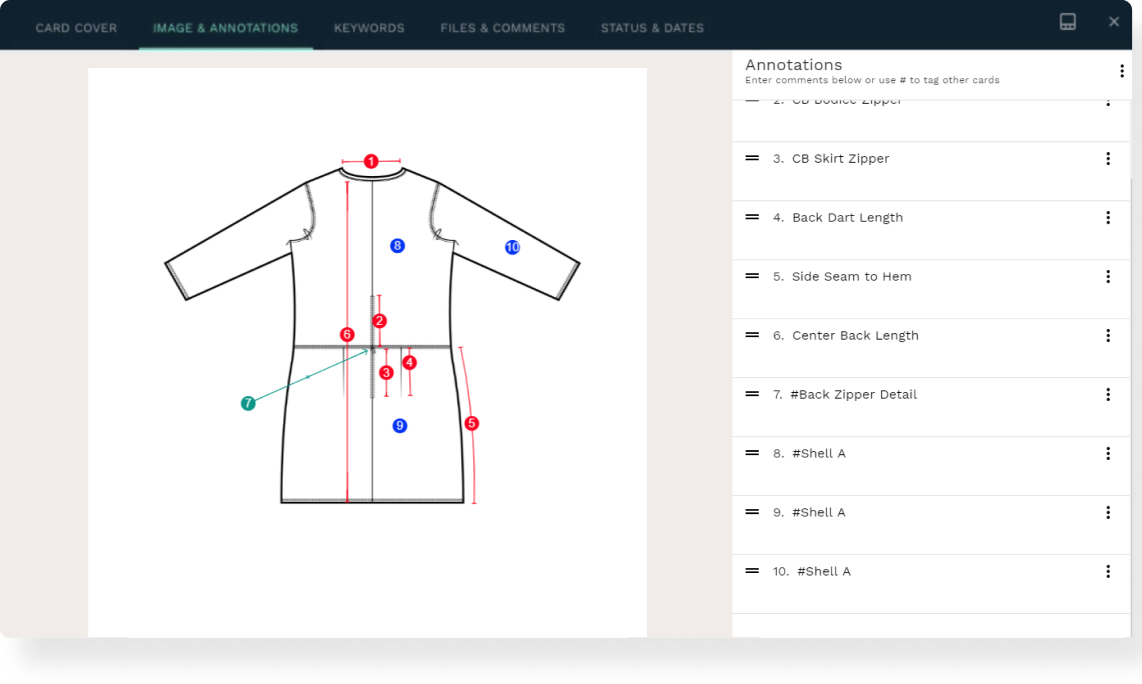 "I love that I can keep all my client's information right within Techpacker and when it's time to massage it into a professional format it's very simple." says Heather.
---

Streamlining workflows for a faster and better technical design

Technical sketches are the starting point for each MADE's project. Together with her clients, Heather visualizes the idea and creates a 2-D prototype. Usually it is a technical sketch of a garment created in Adobe Illustrator. Through multiple client's reviews, Heather then edits the final 2-D prototype of the product until it is approved.
Going through all of those edits and formatting was taking a lot of time. Every time Heather was applying changes to the technical sketches, she had to re-import each illustration to her tech packs.

"Each client has different information and designs so formatting was taking a ton of time. I needed something that could do all of it in one place." Heather says.
To simplify the process, Heather uses Techpaker's Adobe Illustrator extension to sync all her sketch edits in the Illustrator instantly with her tech packs.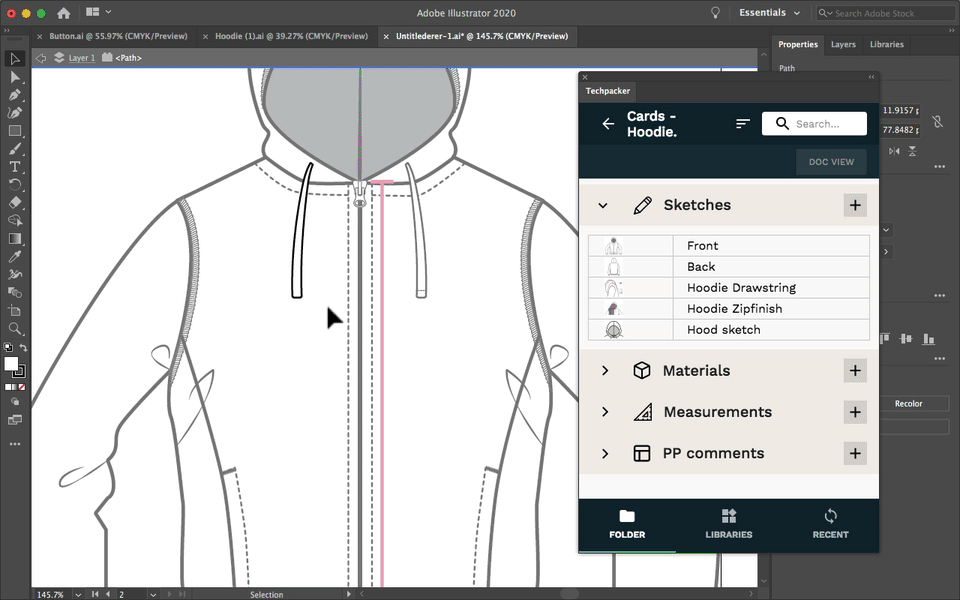 "My favorite feature is the Illustrator extension. If I need to make a correction to a scaled sketch all I have to do is click one button and the sketch refreshes and updates right in Techpacker. I don't have to re-import it!" says Heather
---
Storing and reusing design assets

MADE has a big client base. Heather is working with small local brands, as well as larger companies with a bigger inventory. Heather's team develops client's inspirational sketches and illustrations into full tech packs ready for production. This includes scaled drawings, measurement sheets, bill of materials and grading.

A lot of technical information is being reused across multiple tech packs. For each new tech pack Heather was building technical packages from scratch which resulted in longer lead times. Heather needed a platform to store some data like measurements, grading rules, buttons, zippers and other design details to reuse in other tech packs in future. Without the need to draft them all over again.

In Techpacker all technical data can be stored and reused: including design details like measurements, finishing, closures, etc. across multiple tech packs. This means there's no need to build everything from scratch for every new project.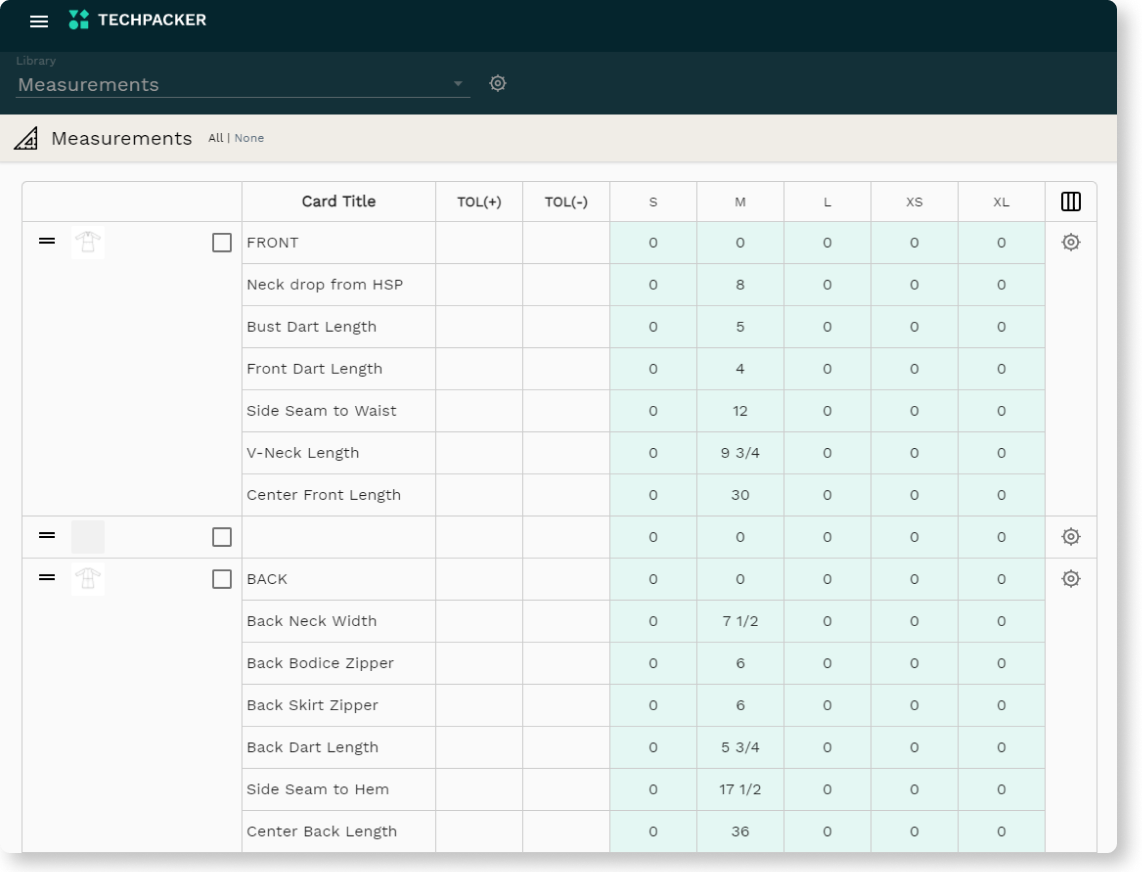 "In Techpacker I can easily create cards, spreadsheets, lists, and annotations and I can even save them in a library for use in another tech pack." says Heather.
---
Turning client's data into a professional PDF document

Each client that Heather works with has their own production goal. Some of them are small local brands who are releasing their first collection to test the market. They don't need to do a full production run, they only need to create a small batch of garments to check the demand.

In this case MADE develops and creates their design, and sews a small batch in house. If the small run goes well, the brand returns to Heather for a bigger production run. Heather needed a platform to store all the technical data of those clients. So when they return she could easily access it and refer to it to mass produce with a factory.

All the garments' technical information and conversations can be stored within Techpacker without the need to go all the way through the final production. When it's time and the product was well-received by the market, the final tech pack can be generated with one click and sent to the factory for mass production.
"Some of my clients don't want a tech pack and just do small scale manufacturing with my business to test the local market with their design. In those cases I actually use Techpacker to keep track of my notes and other information as I develop and create their design. When the work is done I print it out as a tech pack but save it in their file as a set of instructions for myself should they return as a customer months later, either for more production or if they then decide they need a full tech pack... I can have it done in minutes!" says Heather.