Contents
LAST WEEK NEWS ON FASHION TECHNOLOGY ( NOV 9th)


Bio-Skin Clothing that Open Vents As You Sweat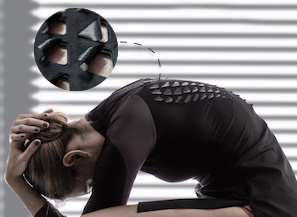 A research team at MIT has developed a bio-skin fabric that is coated with an ancient bacteria which is commonly used in Japanese dish called nattō. As the fabric interacts with the wearer's body humidity levels, these natto cells raises the vents of the clothing.
Read More on Digital Trends >>
Fashion In Focus at Europe's Largest Tech Conference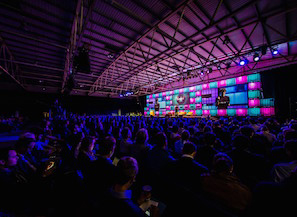 This week in the Irish Capital, the Web Summit has been kicked off with it's first even content series dedicated to four focused tracks covering fashion design, wearables and lifestyle products, e-commerce platform and marketplace and social media.
A Software That Simulates Fabric Textures on Photos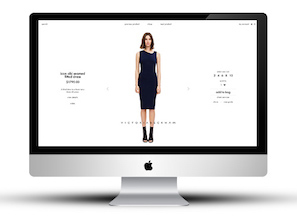 Arahdrape is a new software technology in the market for fashion designers to enhance design photos on their brand websites by adding fabric textures. Plus it can be used internally with the factories to validate fabric ideas before the fabric is manufactured.
Is This The Future Of Knitting?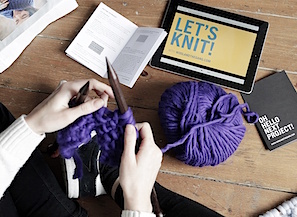 Wool and the Gang, this East London based brand has crafted it's technology and business model in a manner so they empower their global paid network of 3000 causal knitters (mostly women knitting from their homes) to collaboratively meet production orders of large fashion brands.
A T-shirt 40 Percent Blacker than Black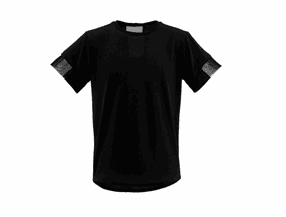 Do you remember Vantablack? the blackest material carbon nano technology that we featured in our Sept edition fashion-tech newsletter. Here comes Viperblack, a t-shirt made with fabric from Gaboon Viper found in sub-Saharan Africa that reflects 40 % less light.
The Techpacker Corner
Add Text On Your Sketches: NEW FEATURE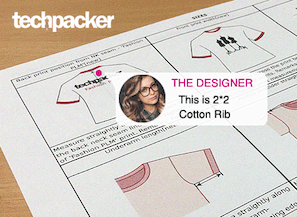 Simplifying design communication! With our new sketch annotation feature, now you can add text or notes on your sketches and share pdf-ready techpack with your factories. Try its FREE!!
Engaging With Design Students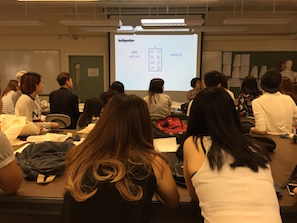 We met with final year students of Hong Kong Design Institute introducing them to the fashion industry and how Techpacker gives them a kickstart transition to joining the fashion industry.
---
The author is the CMO at Techpacker. He currently resides in New York and is in love with that city. Music and video making is very dear to him and he thinks he can count beat drops. He graduated with Merchandising degree from Fashion Institute of Technology and has previously worked with Tory Burch and Perry Ellis.
---
with
♥
Techpacker.com
'make it happen'