Contents
LAST WEEK NEWS ON FASHION TECHNOLOGY ( NOV 16th)


Is Myanmar A New Factory Destination?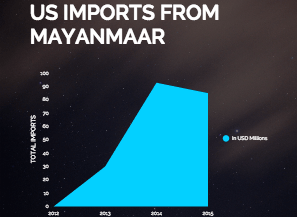 As the country just concludes its first democratic elections in almost two and a half decades - the garment SME's of the country are now expecting to revive their trade ties with the US. Up from nil in 2012, the US imports of Myanmar goods has picked up to $84.9 Million in 2015.
Product Sample Development in Asia: A Guide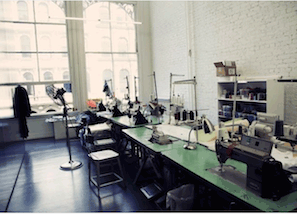 The sample development process from overseas, especially Asia, is very unpredictable. You can wrongly assume the initial time, cost and quality of samples from the manufacturers. Here's how you can manage your PD and prevent defects at an early stage.
Read more on China Importal >>
Is HandBags Tech's New Obsession?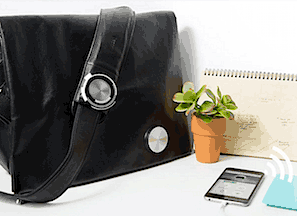 After most recent developments in wearable technology and smart watches, fashion industry seems to now heading towards handbags in terms of the integration of technology. Brands like Slaint, HiSmart and TheSmartBag are already out with power pact products in the segment.
Never Tie Your Shoelaces Again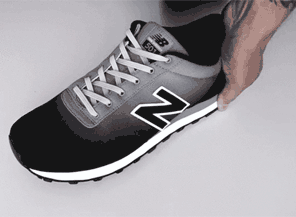 This new Kickstarter project- The Xpand Lacing System, is talking the shoelace world by storm by introducing a lace that you don't have to tie! Using a stretchy, bungee-like laces, one can simply adjust them for tightness, trim them and turn any shoe into a slip-on.
Intel's Soft Corner For Fashion Is Evident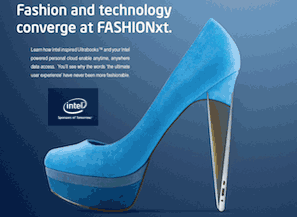 The tech giant that became the world's biggest chip company has been chipping away at Fashion. Also a sponsor of New York Fashion Week, the company has been heavily investing in blending computer and fashion in a way people would actually want to wear
The Techpacker Corner
Techpacker PLM in NYC Public School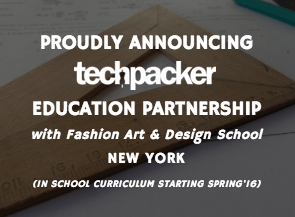 We are proud to announce our partnership with the NY City Government-run, The High School of Art and Design, to train and educate the design students on fashion management and tech pack making. Tp will be integrated with the school curriculum from Spring'16 semester.

A Fun Interaction w/ HK Design Students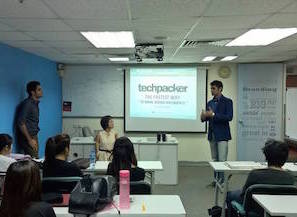 Welcoming the graduating students of Raffles Hong Kong to fashion industry and giving an insight into the future of fashion technologies, the opportunities and the encouragement

---
The author is the CMO at Techpacker. He currently resides in New York and is in love with that city. Music and video making is very dear to him and he thinks he can count beat drops. He graduated with Merchandising degree from Fashion Institute of Technology and has previously worked with Tory Burch and Perry Ellis.
---
with
♥
Techpacker.com
'make it happen'