Contents
DEC 16th, 2015
Let's face it, Tech Pack or spec sheets are the most boring and inconvenient documents for most fashion or technical designers to create. In a recent survey by Techpacker given to fashion designers, product developers and technical designers around the world, we found that 38 percent of their work day is spent on Tech Packs (or spec sheets) and about 35 percent communicating with factories and colleagues. That's almost three-fourth of your work day. This task may be less daunting if you work in a high street fashion brand that owns some exclusive software to make tech packs. But the reality is that most companies still use resources at hand such as Excel and Illustrator.
However, there should be a smarter and more effective way to work.
We have developed some powerful tools for the designers that simplifies the process of making Tech Packs and communicating with their factories and teams. If you haven't yet come across them on Techpacker, here are the top 8 awesome hacks you need to know.
---
8: Explaining Details
How many times you have to jump between excel, illustrator and emails just to explain simple details on your sketches to your factories so that they don't make mistakes on samples? Those intricate parts on your jewelry or neckline design can now quickly be explained clearly to your factories, pattern-makers or even freelancers.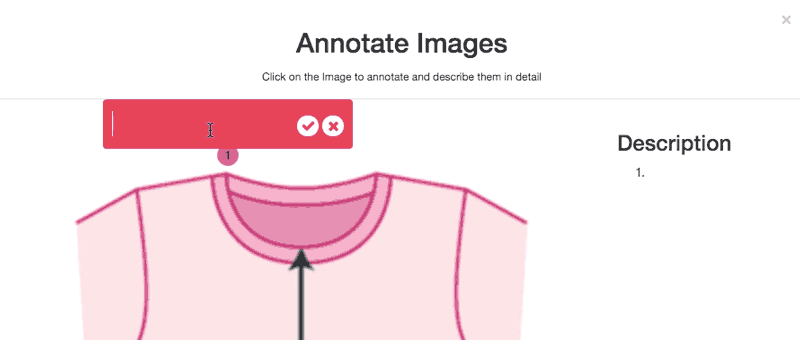 Meet Annotate. One of the most popular function on Techpacker and most of you are already using it. Annotate is very simple to use and is similar to how you tag your images on Facebook. So if you use this tool on Techpacker, you will save a great deal of time by avoiding the usual process of opening sketches in illustrator, then importing them into excels and further explaining them on emails. If you haven't used Annotation yet click here to learn more.
---
7: So many Emails
Tired of numerous emails for sample approvals and delayed samples? OR think of those crazy moments of spending hours searching for lost email? Then this trick will reduce your emails by half, plus will also automatically organize them for you.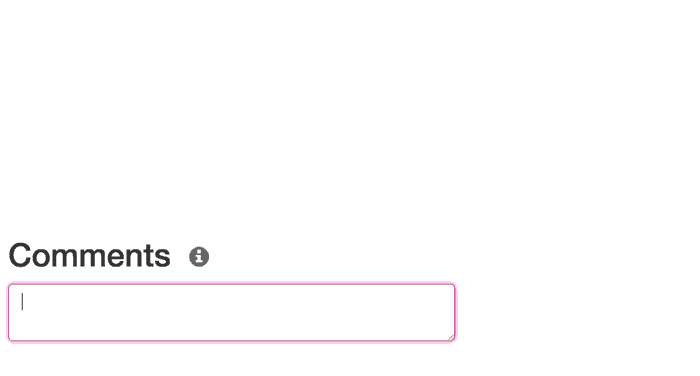 Now you can send instructions or have full chat like conversations with your factories and colleagues directly from your tech pack. Yesss!! simply mention @factory or @colleague from any comment area of your tech pack cards and they will get notification to reply to you instantly. Isn't this amazing. More importantly, all conversations are recorded so nothing goes missing and since you'll be having conversation from particular cards so it's also organized automatically. Check it out in action Here
---
6: Sharing files
While I was working for a famous high street retailer, one thing I felt that seriously needed to change was- the pain of sharing images OR illustrator print files with colleagues and factories. First we used to upload it to FTP, then send it with the instructions via email to our colleagues and factories. And then if there's even a slight change on that file, the whole process of formatting and sending instructions to everyone had to be repeated again. Phewww !! What a waste of time.
This time-wasting process can now simply be avoided through Drag and Drop. You can share unlimited images and most file formats from your Techpack cards and keep all their versions together at one place with the time they were sent. Not only this keeps everything organized, it also ensures that your factory and colleagues receives most updated information all the time.
---
5: Versioning
We asked many fashion designers and technical designers, if versions of Tech packs are worth hanging on to and most said YES. However managing them by labelling each file and separating into their specific folders is more trouble then the worth. Plus they can also quickly fill your hard-drive space.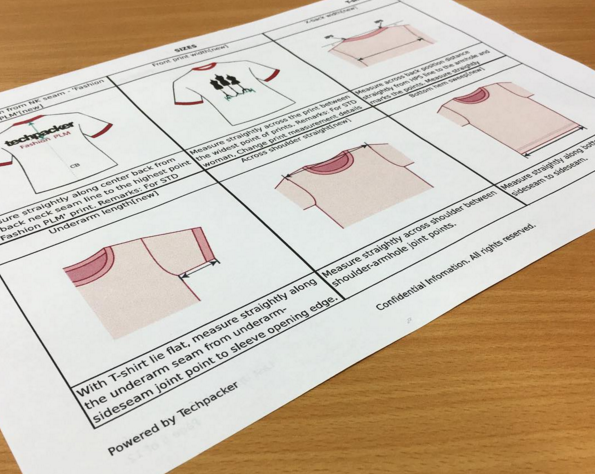 Next time, simply send your tech packs directly to your factory and Techpacker will automatically maintain all their versions, and label them according to the time it was sent and the version numbers. So you or your team can trace back to these versions anytime, anywhere. Learn more about it here.
---
4: Assign due date
Instead of designing or pattern-making, a designer spends so much of their creative time checking the status of their samples, or reminding the factories to send those samples. And in the end - still faces the delays. Designers are artists, not logistic assistants.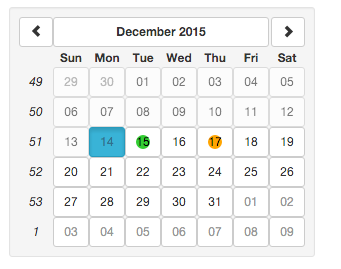 Did you know that all this can be managed easily by simply assigning a Due Date on any component of your design like FIT samples or buttons and Techpacker will automatically take care of all the follow-up? So think of all the time you will save with NO more tracking those individual print and button submits. Learn more about it here.
---
3: FIT approvals
This one is particularly for Technical designers. You would sure agree with me how efficient those spreadsheets are, and especially those grading formulas. But how to do it without having to go through the frustration of keep aligning those images with tables on Excel?

The solution is so simple you won't believe it. Try using List View. It has the power of spreadsheets and you can add images, how to measure guides and even comments on each of POM (point of measurement). Here's a quick video on how to use the List View. Coming soon: Easy Grading
2: Keywords
Keywords in Techpacker is a type of search that let you quickly filter your tech packs. Let's say you've assigned an "urgent" keyword to a tech pack or to any card of a tech pack. When you search tech packs keyword "urgent," all tech packs or cards with that keyword will show up in the results.

Using keywords with tech packs is a popular and smart organization method that resembles the properties of a #hashtags used in various social media platforms.
1: My Favorites
This trick will save you so much time and energy. Most information such as bills of material and point of measurement keeps repeating on the style tech packs. Searching and going through previous files to copy and paste information is inefficient and time-wasting.
Wouldn't it be great if there was a way to setup your own library with data that you use the most and you can simply pick and drop the information?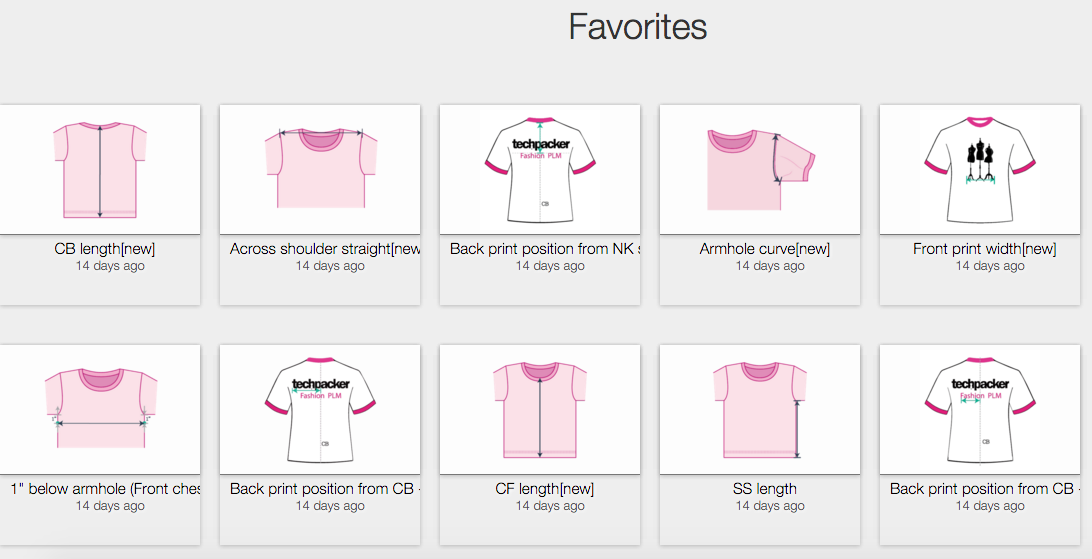 Now you got the power to get your work done faster and overcome the epic battle with Copy & Past. Through My Favorites feature you can save the most frequently used cards, and next time when you start creating a new tech pack, simply select them all and drop them into your new tech pack.
---
So now that you know most of these tools, why not to try some of these tricks and skip those old ways of working that are in-efficient and adopt smarter ways to work with Techpacker.
How about you? Tell us below in comments section if you have discovered or come across any cool tricks on Techpacker and would like to share with us and others.
---
The author is the CEO at Techpacker . He lives on a boat, walks to work, mediates and enjoy hiking. He graduated from London College of Fashion with product Design Development degree. He has worked as a Product Developer at American Eagle Outfitters, Li & Fung and most recently run a successful denim trading company Indigod.
---
with
♥
Techpacker.com
'make it happen'