Contents

Techpacker Pro-Series brings you value fashion content from our list of fashion industry experts to enrich your know-how on fashion production, technology and retailing.
---
Monday, December 15th 2015
While I love technology because of how efficient it can make life, a lot of people don't appreciate the fast-track pace innovative products can create. Some people enjoy a task not just because of the result but because of the process. I often had the conversation about technology's interference with the fashion design process with my colleague Catherine who was also in my program at Cornell.
Both Catherine and I were very much into design for separate reasons. Catherine was an experienced architect who enjoyed traditional paper pattern making. She was extremely skilled in creating complex patterns by hand and she enjoyed the process of creation because she could touch and feel while creating. I on the other hand fully embraced and advocated for 3D design technology which allowed me to be a better designer because of the 3D draping capabilities and simultaneous flat pattern adjustments.
I remember loathing pattern making class as an undergraduate at North Carolina State University, it seemed like too much of a laborious process and full of bureaucratic repeating, time consuming steps. I preferred CAD and draping to traditional flat pattern making because it was comforting to see what I was building materialize simultaneously.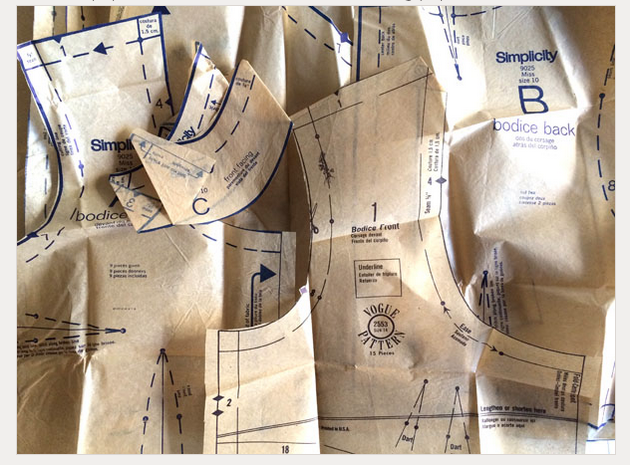 My preference for a more efficient process increased as my experience working with designers and taking part in fittings. I couldn't help but notice how inefficient the pattern making process was. Even having to call and wait for the model/client to show up for the fitting bothered me. The slow process of making changes on the garment then on the pattern and communicating the changes back and forth to factories only to find out later that they misunderstood the directions for the sample just seemed like the most inefficient process EVER.
So naturally, when I was offered the chance to test out 3D pattern making software a few years ago, I leapt to the opportunity. 3D pattern making software made my life better because of four main reason:
Less Steps- 3D pattern design lessens the steps necessary in the product development phase. All prototyping is done accurately with less of the chance for human error. the automated process means updates, correction and modification are done in real time and translated to all the parts of the development process instantly without the need to wait for a physical fitting.

Saves Our Planet- The actual physical pattern is printed out last. No extra paper is wasted and there is a possibility that the pattern may not need to be printed out at all, saving space in design rooms and lessens fashions already enormous carbon footprint.

24/7 Model- 3D design technology incorporates models 3D scanned images which eliminates the need for a person to be physically present for every fitting. Fittings can be conducted virtually which saves us all time. Most importantly I always consider how meaningful this is for accurate grading of patterns. The virtual figures can be manipulated to accurately depict weight gain on body types, in-turn creating more accurate grading on pattern pieces.

Better Communication- Being able to send a 3D prototype to a factory is super useful. The directions can be translated into the language used by the workers in that particular to lessen communication errors. The factory can also view and interact with the garment virtually helping designers to waste less fabric.
CLo3D/ Marvelous Designer Simulation
Now no one can deny that the benefits mentioned above aren't helpful. But Catherine mentioned something that really made me think. With all the automation going on, we miss out on the art form associated with design. When the process is un-automated, hands can feel, choose, touch, graze and interact with the garment on a much more intimate level. The array of hand motions involved with cutting, pinning, spreading, rolling, pressing and so on, is all lost and replaced instead with directional mouse click movements of a designer confined to a chair and glued in front of a screen.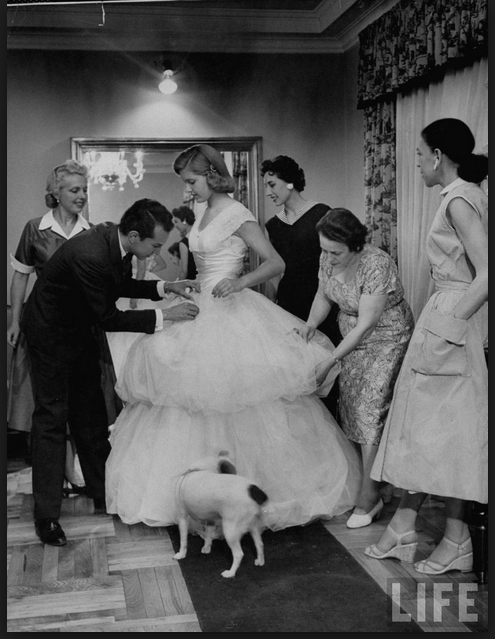 Oscar De La Renta
Though no solution to this problem exist today, perhaps the 3D designers of the future will take more time to understand the design process not just from an engineering point of view which prioritizes efficiency, but also from a designer's point of view which is about intimacy. Perhaps the future of 3D design is a compromise between the two ideas allowing designers to choose between sitting in front of a computer or working with a virtual reality software.
I imagine with gaming technology being able to track movement so well, the 3D design software of the future should be able to track the hand movements of a designer who is engaged in a new type of virtual flat pattern making software without the inefficiencies.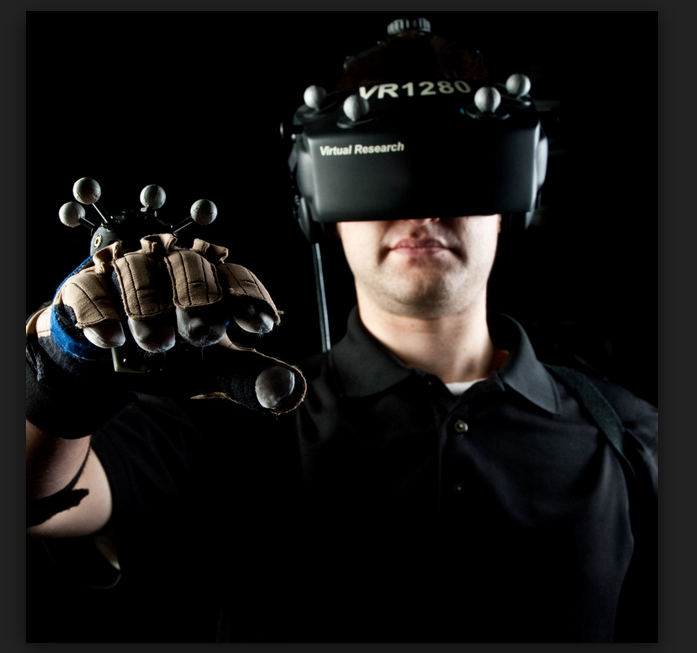 XBOX Virtual Reality Gaming Simulation
---
The author of this post is Jessica V. Couch. She's a fashion and technology consultant and user experience enthusiast. She specialize in digital innovation for retail and commercialization of fit technology. Learn more about about her at Luxor + Finch
---
Follow our Journey
---