Contents

Techpacker Pro-Series brings you value fashion content from our list of fashion industry experts to enrich your know-how on fashion production, technology and retailing.
---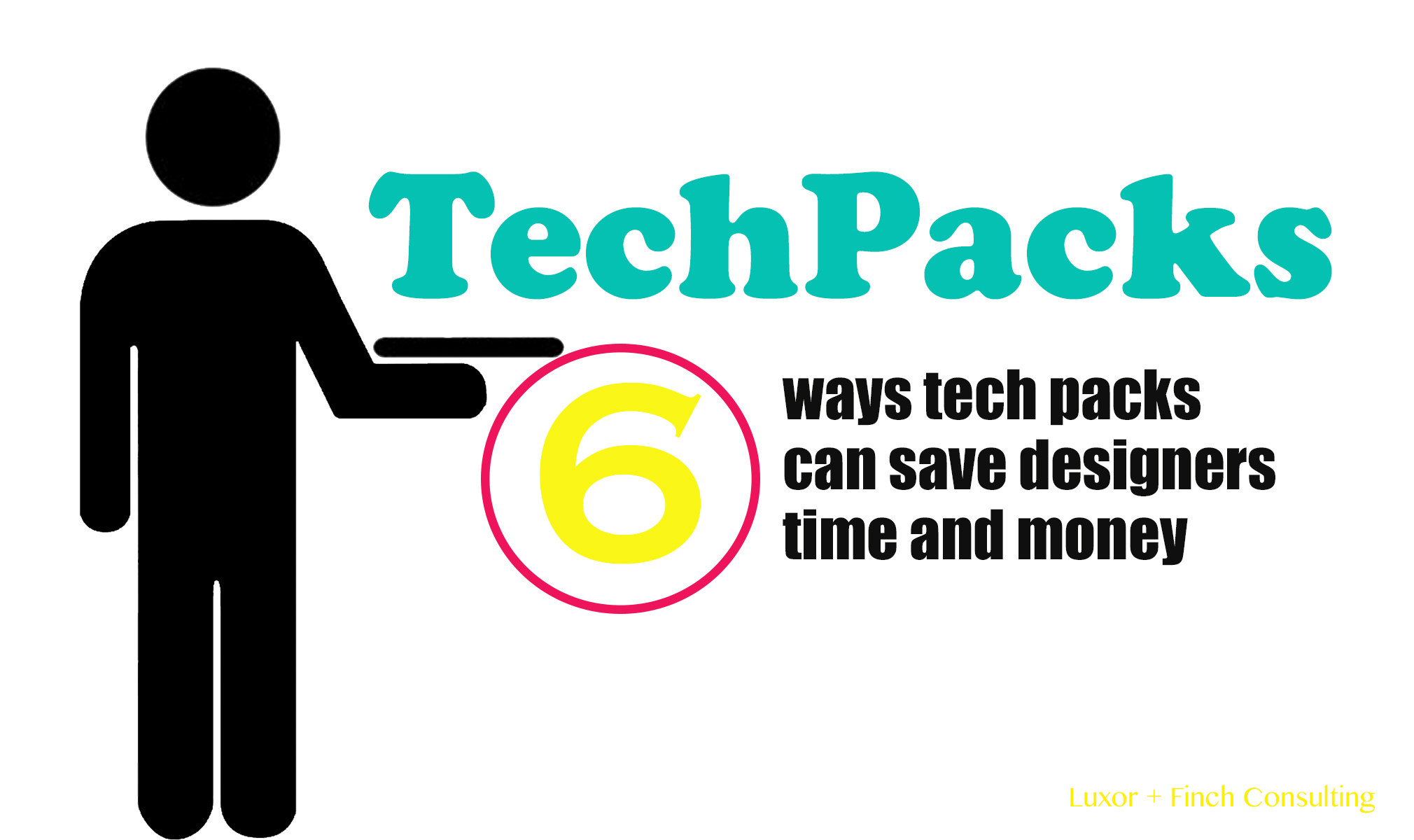 Entrepreneurship sure isn't new but it is on the rise. Whether raising money or bootstrapping, business owners know how necessary it it to cut out unnecessary expenses. This may seem like a contradiction in the opulent and audacious fashion industry, but this is not so. Luckily, tech packs and tech pack technology help designers save time and money in ways established and bigger companies just can't. Implementing the right tactics and technology ensures long term growth and higher profit margins. Below are 6 ways tech packs save new designers time and money.
1. Data Entry
Data entry takes up a ridiculous amount of time. Various PDM and PLM systems require data to be repeated and re-entered as changes are made. Tech pack technology allows you to enter minimum data while the technology extracts and stores data for you. This allows your product developers to work on matters that are more time consuming and directly affects the bottom line.
2. Quality Assurance
Techpack generation decreases human error and assures quality for each design. Tech Packs contain technical descriptions, measurements and construction details that are vital for manufacturing. Techpack technology allows this data to be transmitted to factories seamlessly ensuring quality and consistency.
3. Product Records
It's not uncommon for designers to pull older patterns off the shelf to use in new collections. To save space and time, this data can be stored virtually and made accessible through virtual libraries. This allows the designers to quickly assess consumer favorites and adjust them to modern trends. Cutting down on paper and cataloging past designs and patterns are two ways to increase efficiency in the design room through technology. Instilling these techniques early will ensure efficiency in the design rooms.
4. Organization
In a new business, organization is key. Accessibility and clear instructions are also important to ensure accurate designs. Tech pack technology helps to bridge communication between members of the design and production team. Team members can easily search virtual documents for specific details\ along the design process, allowing people to update and access patterns with minimal effort.
5. Short Learning Curve
Implementation of new technology into existing business structures can actually slow down progress. However, tech pack technology's ease of use has a short learning curve and requires little to no training. This is beneficial for design rooms who utilize interns work on frequent rotations. In the past, as an intern it takes some time to learn the physical systems,
Where things are stored in the design room, who is in charge and various other things. Each time a new intern comes, these methods have to be explained again. Technology cuts this out and ensures the data is protected and yet easy to navigate.
6. Long Term Success
Every dollar saved in the design room can be spent towards consumer experience which is very important. Incorporating proper tech pack generation practices help to eliminate waste and increase efficiency as well as the bottom line. New companies have the opportunity to establish lean strategies thanks to technology.


Tech Packs are the heart of design. They are the technical blueprint of a designer's vision and a communication tool for making the vision into reality. Established businesses have a difficult time integrating new technology because of size and often bureaucracy. New businesses can take advantage and directly benefit from techpack technology integration to create lean efficient businesses.
---
The author of this post is Jessica V. Couch. She's a fashion and technology consultant and user experience enthusiast. She specialize in digital innovation for retail and commercialization of fit technology. Learn more about about her at Luxor + Finch
---
Follow our Journey
---