Contents
The idea of the perfect tech pack means how detailed you can be when it comes to illustrating your design requirements for the factories.
This includes design sketches, materials, and of course all of the specifications of a quality tech pack. You'd be surprised at how just a neatly detailed sketch of a design alone can do all the explanation, as it's usually easier for people to follow visual guidelines.
Making sure you have a complete garment or accessory sketch before starting your tech pack is essential. The fashion industry program of choice is Adobe Illustrator. However, learning how to use Illustrator takes time and some training. Thankfully, there are other vector editor alternatives that can be used by beginners or when you don't want to create technical sketches from scratch. Read on for more info on that!
It's ideal to create vector sketches with rich detail that work perfectly for tech packs. No matter how experienced you are, putting together a good tech pack takes time. Evidently, a more complicated style can take longer to complete than a simple one. Still, creating an accurate sketch can help expedite the process and spare you headaches. Below are 3 important tips you might consider when preparing your sketches.
---
It's all In the details.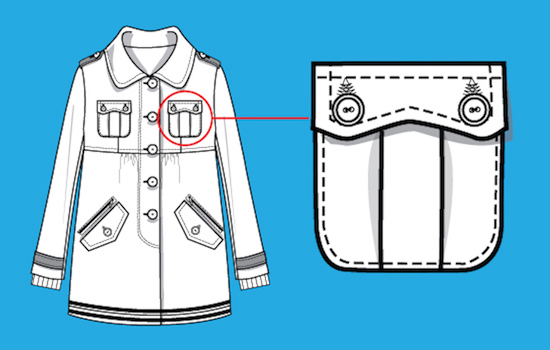 Be thorough and don't skimp on details. Omitting parts of your sketch will only make your job harder when the time comes to explain your design to the factory. This means every seam, dart, stitch, and button must be in place. Typically, a solid line on a garment represents a seam line and a dashed line represents stitching. Don't point to detail in your tech pack if it's not actually visible on your sketch!
Forget the shortcuts. If you are creating custom embroidery, beading layout, or print for your product, draw each and every little detail for your factory to follow, it will pay off! It's better to invest the time now than to receive a sample that you cannot use and waste more time. Develop detailed templates (i.e. the inside lining or label placement of your garment) that you can use in many tech packs later.
---
Include multiple views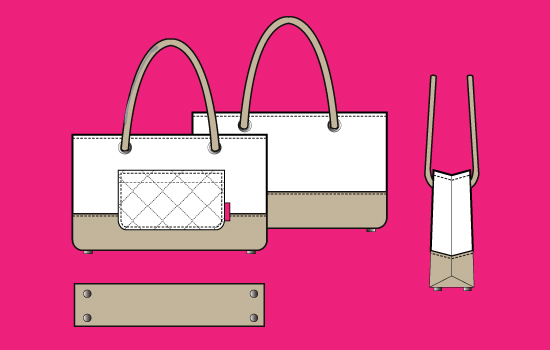 For garment sketches, it is typical to have just a front and back view. But remember you may need to add additional sketches to show the inside of the garment and/or how parts of the garment function. For accessories, it's important to have multiple views as it provides a better understanding of the design. For example, if you are creating a tech pack of shoes or a bag you will need a front, back, side, and sometimes even a top, bottom, and ¾ view.
---
Keep it simple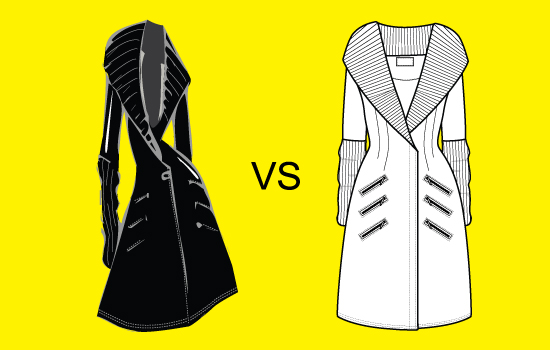 Creating a sketch for a tech pack can be very different from the type of sketch needed for a presentation. Tech pack sketches do not need much movement or shading, as they can be distracting. Black and white sketches can be easier to understand and provide a clear representation of your design.
---
Easily create professional fashion flats with Repsketch
By now you know that a detailed technical sketch goes a long way!
There is no more need to create technical sketches from scratch every time in Adobe Illustrator. Using a powerful vector editing tool like Repsketch you can choose from a variety of pre-made templates created by professional technical designers. Make sure you never forget a single stitch! Easily edit design details like sleeves, neckline, pockets, colors, or a print detail. Once finished, simply share your file with the team or download it, and add it to your tech pack. Sign up to get early beta access here.