Contents
As you know, Techpacker is great at streamlining complicated PLM technology, which makes the sample-making process both fun and easy. In fact, our technology is so simple that even high school students are using it. Selected students from the High School of Art & Design are getting the chance to have their designs produced by the Brooklyn Fashion + Design Accelerator for the school's annual fashion show. These students are using Techpacker's tools to send their sketches and design details to the BF+DA, and through our web application, they've been able to monitor the entire development process.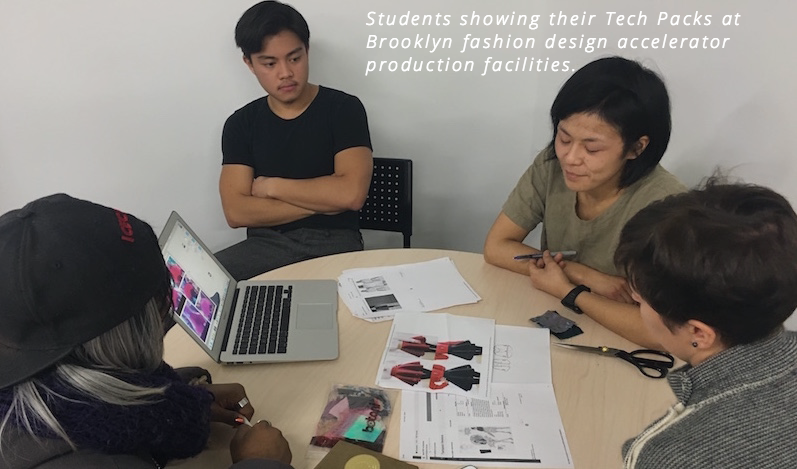 Gary Osborne, a teacher at the High School of Art & Design, discovered Techpacker after realizing the frustration that manufacturers feel when designers are not communicative about their designs. After seeing how Techpacker can simplify the production process and reduce communication issues between designers and producers, Gary decided to have his students use the application for this design project. Thanks to Techpacker, the students have learned how to properly communicate with production facilities and learned more about technical design in a way that is easy to understand.
But the students aren't the only ones taking advantage of Techpacker's technology – the BF+DA is also using Techpacker to manage all of the requirements of the students' designs. Tara St. James, the production coordinator at the BF+DA, says that Techpacker has made the production process much more efficient by allowing for on-demand changes to the students' tech packs. Through Techpacker, the production team can now view the most up-to-date design details all in one place, rather than on hand-written tech packs. Our technology also allows the students to easily answer any of the production team's questions regarding sizing, how a particular element should look, etc., which has helped Tara and her team better understand the exact requirements of each design. It's clear that Techpacker has made the product development process much simpler for both the designers and the production facility.


---
Follow our Journey
---
The author of this post is Laila Dar. She's a marketing and PR consultant for fashion, beauty, and tech companies. She currently resides in Dallas, and works with clients from all over USA.
---