Contents
AIIZ is Thailand based mass-market clothing & accessories retailer which is known to be a leader in the country. It offers apparel and accessories for men, women, babies, and children. They currently have 400 points of sale all over the country. This includes 700 outlets and more than 1700 employees across Asia and the Middle East.
---
Establishing a consistent product development workflow
Even though AIIZ is a well-established and successful retailer in their country, the lack of standardized product development processes was severely hindering their digital expansion. As a large company, AIIZ is developing collections and hundreds of products constantly. It lacked a set workflow and environment that could centralize the set of activities it uses to design and develop its goods and guarantee consistent quality.
At AIIZ each project was developed in a segregated manner, with old-school methods of Excel sheets, phone, or in-person communication.  This was not enough to keep up with today's speed to market needs or to develop new lines and collections.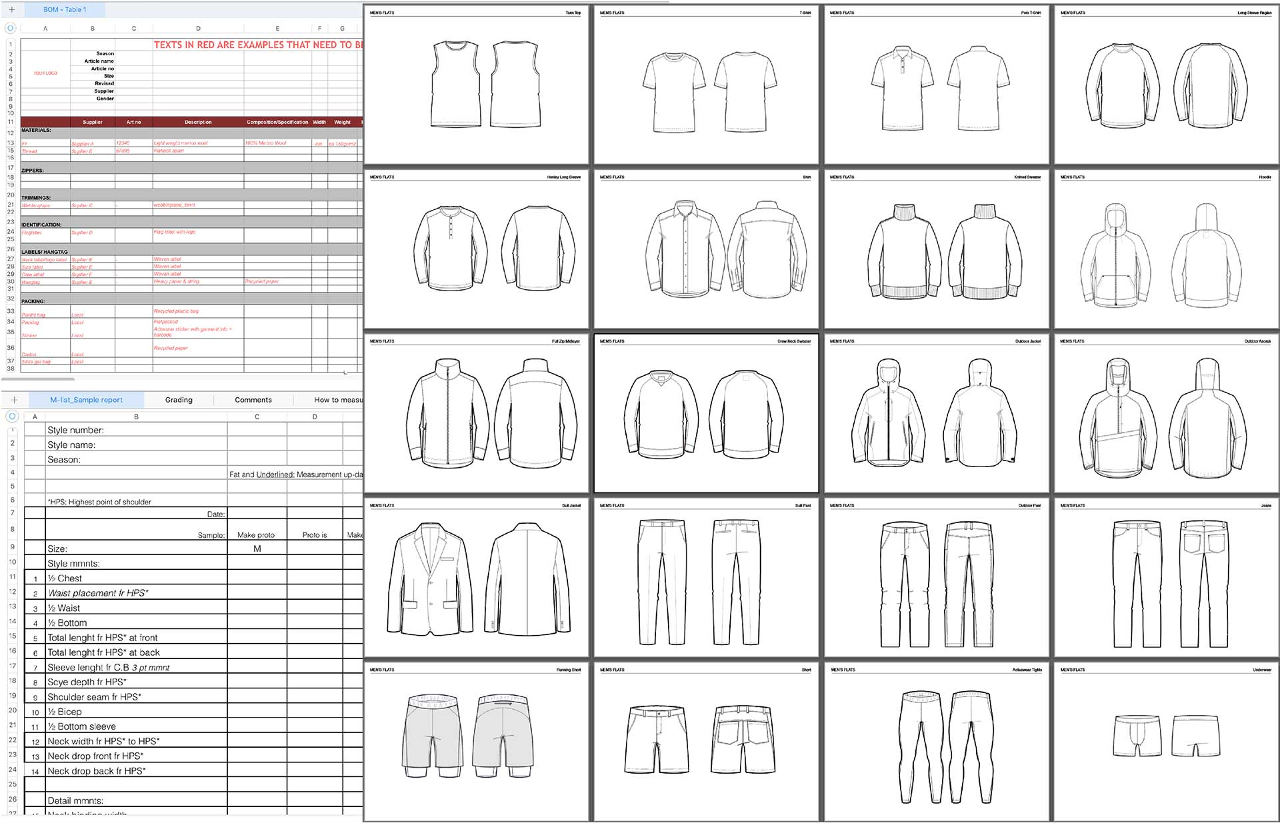 The design team created the designs using Illustrator and made a document, then tech designers, entered the measurements. Finally, the merchandisers created the Bill of Materials and the Costing Sheets separately from the other two teams. It was the job of the product developer (Kara) to manage and gather and organize all of the information from these three teams.
"The inefficient and slow exchange of information throughout the stages of the product development was full of communication issues, made a way for errors and caused delays in production and sampling." Kara, product developer.
Implementing cloud software as Techpacker led to improved efficiency, it facilitated knowledge transfer, decision making, and a smarter allocation of resources. Elimination of the difficult management of Excel documents and minimization of repetitive tasks were reduced thanks to the use of Techpacker's libraries and templates. Where the design info can be stored and re-used for future collections. With Techpacker they found and set up the best and easiest templates to use for their Bill of Materials and Costing Sheets.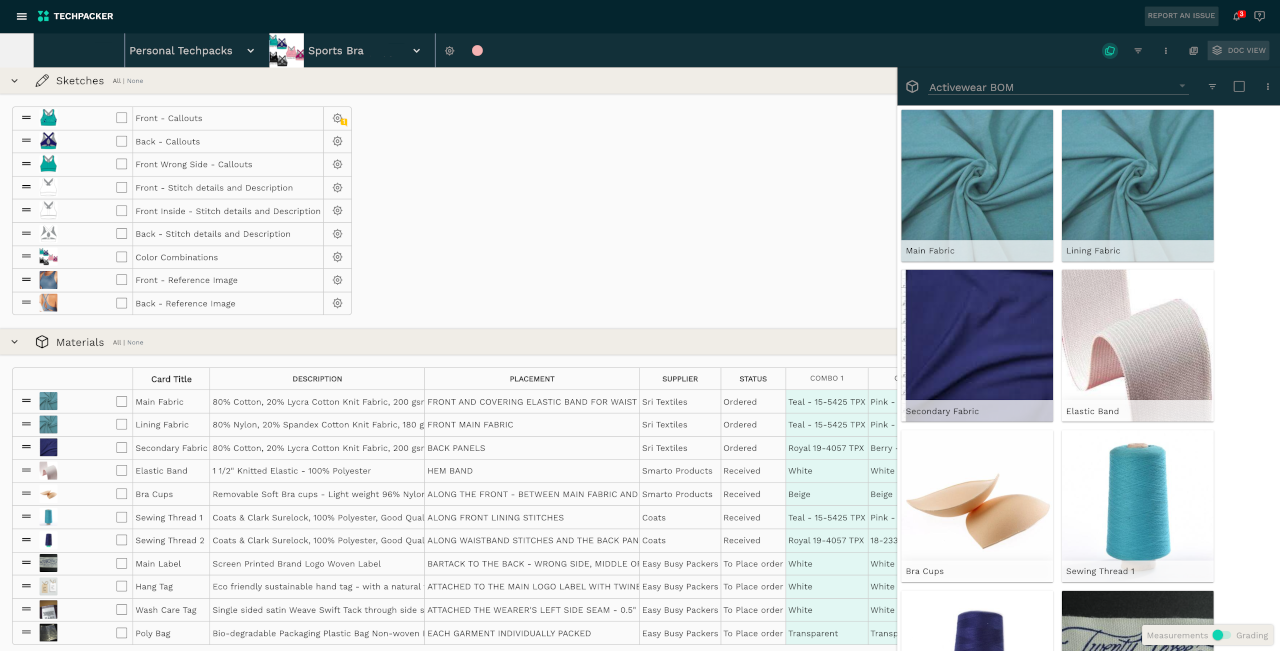 They eliminated having six separate Excel sheets. Now they have only one tech pack PDF with all the information. Including:
Specification Sheet with garment sketches, construction details, and points of measurements;
Bill of Materials, including fabric swatches, trim and other details needed to manufacture a garment;
Costing Sheet with the price of every single expense that goes into making a garment;
Fit Sheets to keep track of every fit sample they receive.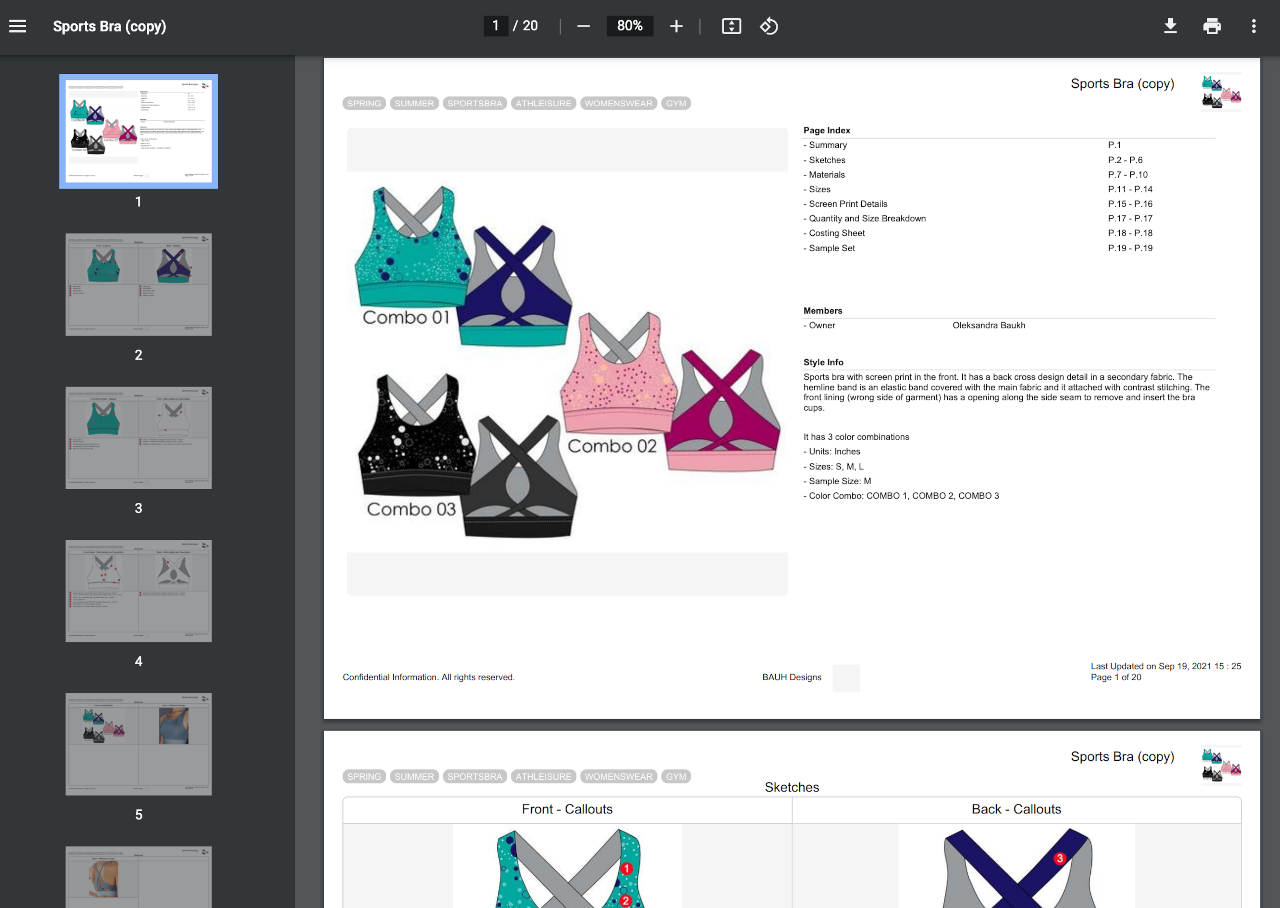 ---
Eliminating communication issues between team members
There was no established communication channel. AIIZ worked using Excel
documents which each department worked on individually with a lot of manual
entries. This made the creation of tech packs prone to errors, slow and inefficient.
The teams would communicate over the phone or with a third person. Many team members did not have email accounts. All the updates were done manually. This is more or less what the information exchange between departments looked like:
"Please see attached Costing file. The format is too complicated, so I am thinking BOM to have materials costing / total cost column. The issue is that the CSV File doesn't allow for a formula. Can you suggest what would be the best option?" Kara, product developer.
Not the most comfortable, easy, or time-efficient way to communicate.
With Techpacker, the issue with the formula handling depending on one person was eliminated. Once the formula is added in Techpacker, anyone in the merchandising team could use it.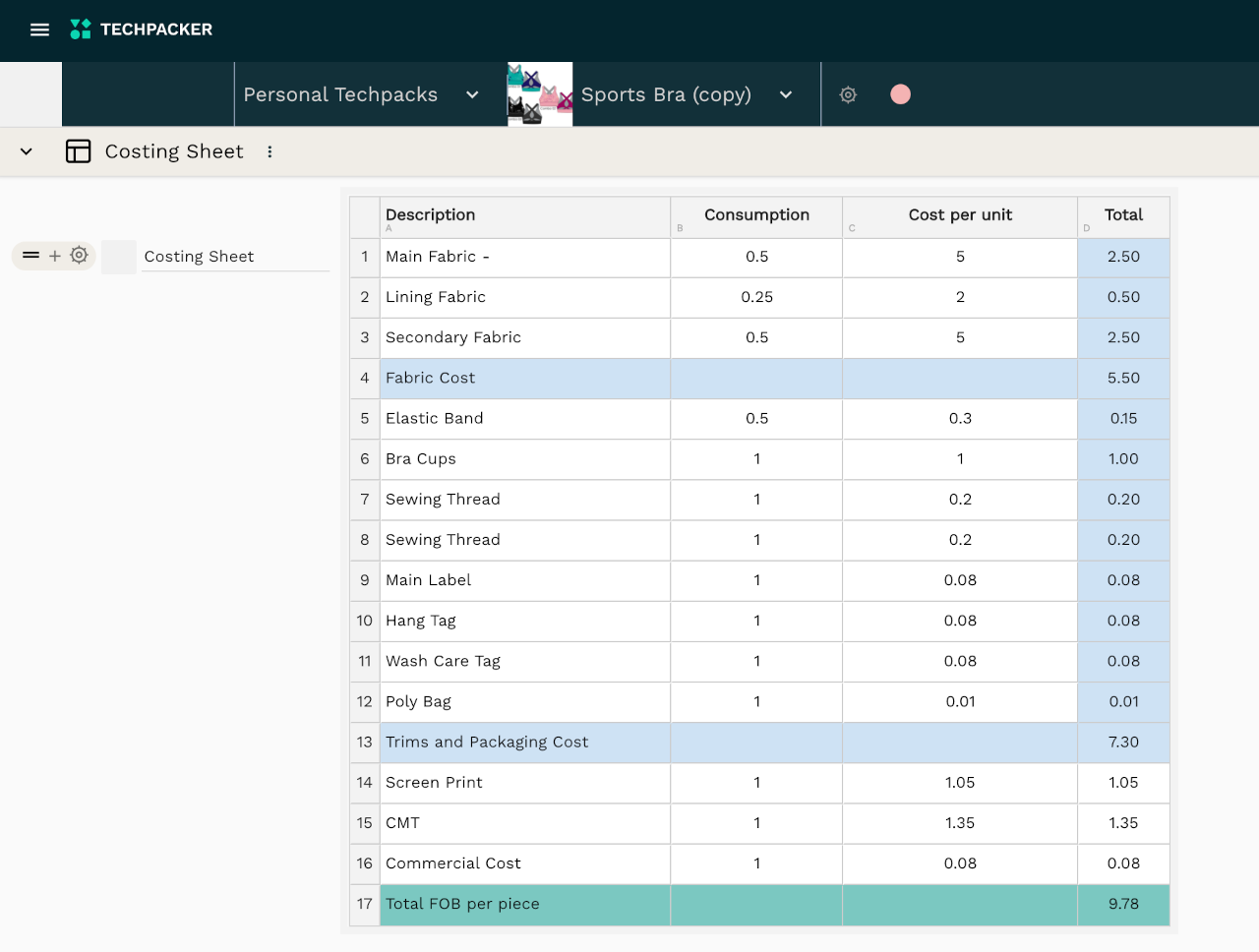 The creation of a standardized workflow using Techpacker allowed for efficient
communication. This permitted designers, technical designers, and merchandisers to communicate and collaborate on the same digital platform and stay up to date in real-time.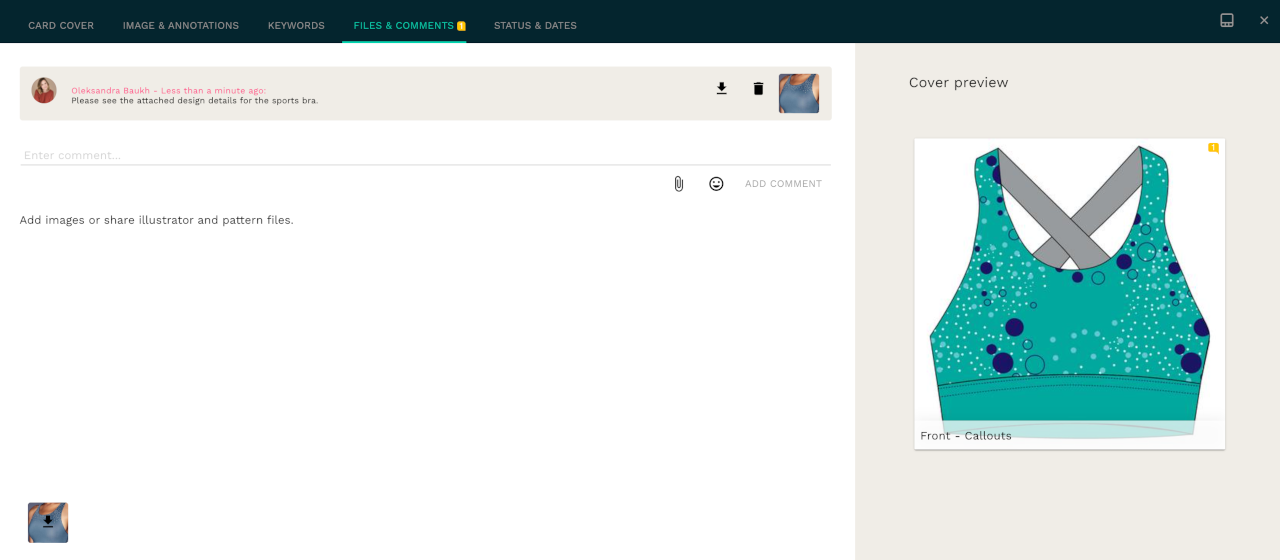 All edits, suggestions, and modifications get instantly updated.  All teams are informed at the moment and no need to wait for emails or manually marked documents for feedback or changes in the product. No need for Kara, the head product developer, to be overwhelmed with gathering everything to send to the factories and collect feedback.
---
Sharing tech packs directly with the manufacturer, introducing Fit Sheets
There was no set sequence or agreement of who would share the tech pack with the manufacturers for the fit samples. It ended up being resolved by the product developer, who would then gather feedback from the manufacturer, and then further Excel tabs were created.
Now all the product data is centralized on Techpacker and can be exported to one PDF file and shared directly with manufacturers. Once the sample is received, design teams can add the measurements to the Fit Sheets and request any changes if needed. Keeping track of each fit sample is much easier and more efficient now.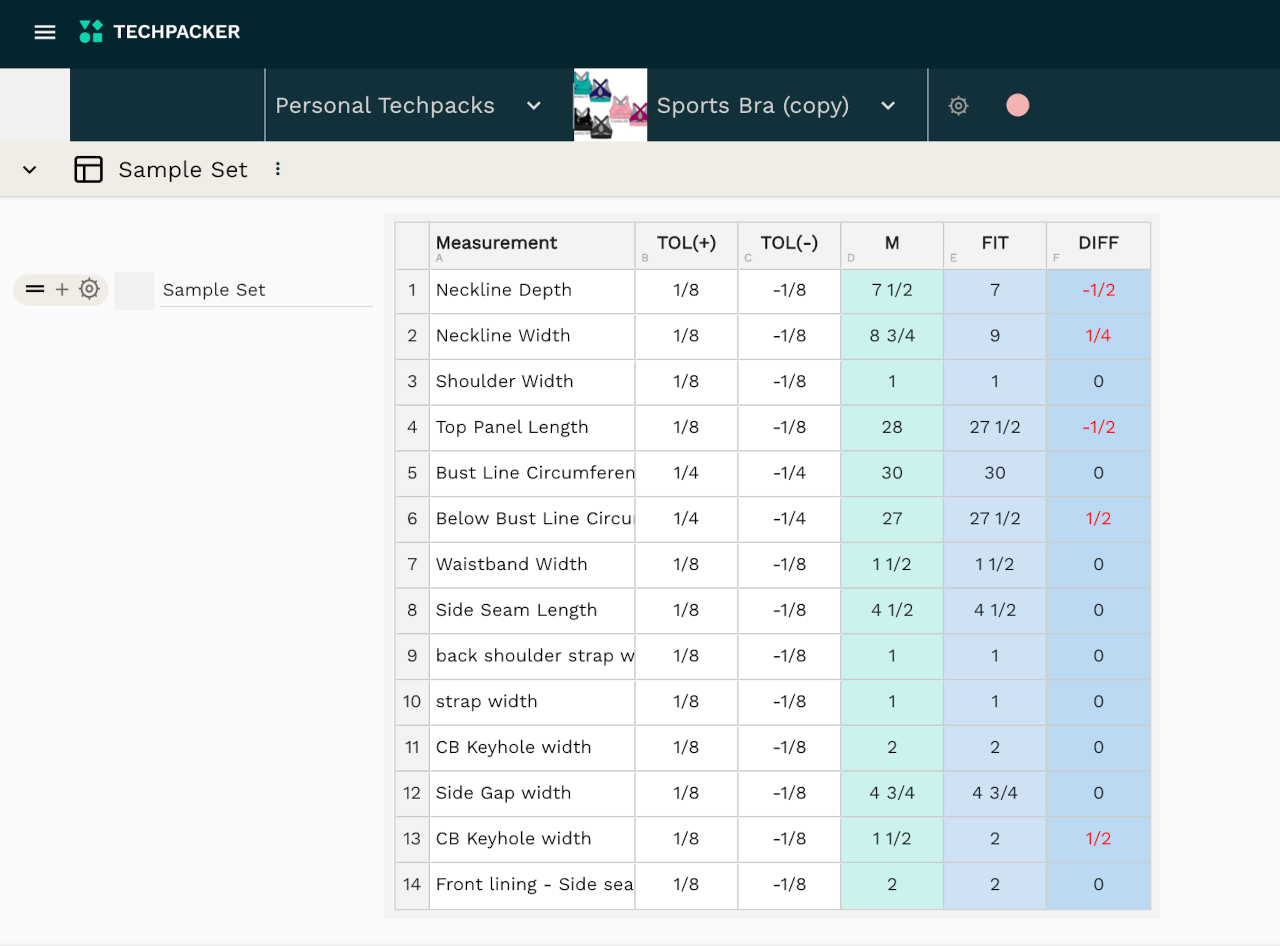 ---
Outlook of Product Development for AIIZ

With the success of Techpacker implementation, AIIZ is now planning to onboard the entire team of more than 100 people on the platform. The implementation of Techpacker will allow AIIZ to conduct an organized and efficient product development process for the creation and launch of their new activewear and sportswear lines in several Asian countries both online and in-store. Techpacker is looking to continuously offer new features and integrations that can further improve the product development process of AIIZ to help them with their upcoming expansion plans.