Contents
Introduction
To adapt to the speedy demands of consumers modern brands and fashion entrepreneurs face increasing pressure. As they need to deliver garments quickly and stay relevant in the current fashion market. Not every brand can imitate the fast-fashion supply chain model. Therefore, adopting an affordable PLM solution has never been so important before.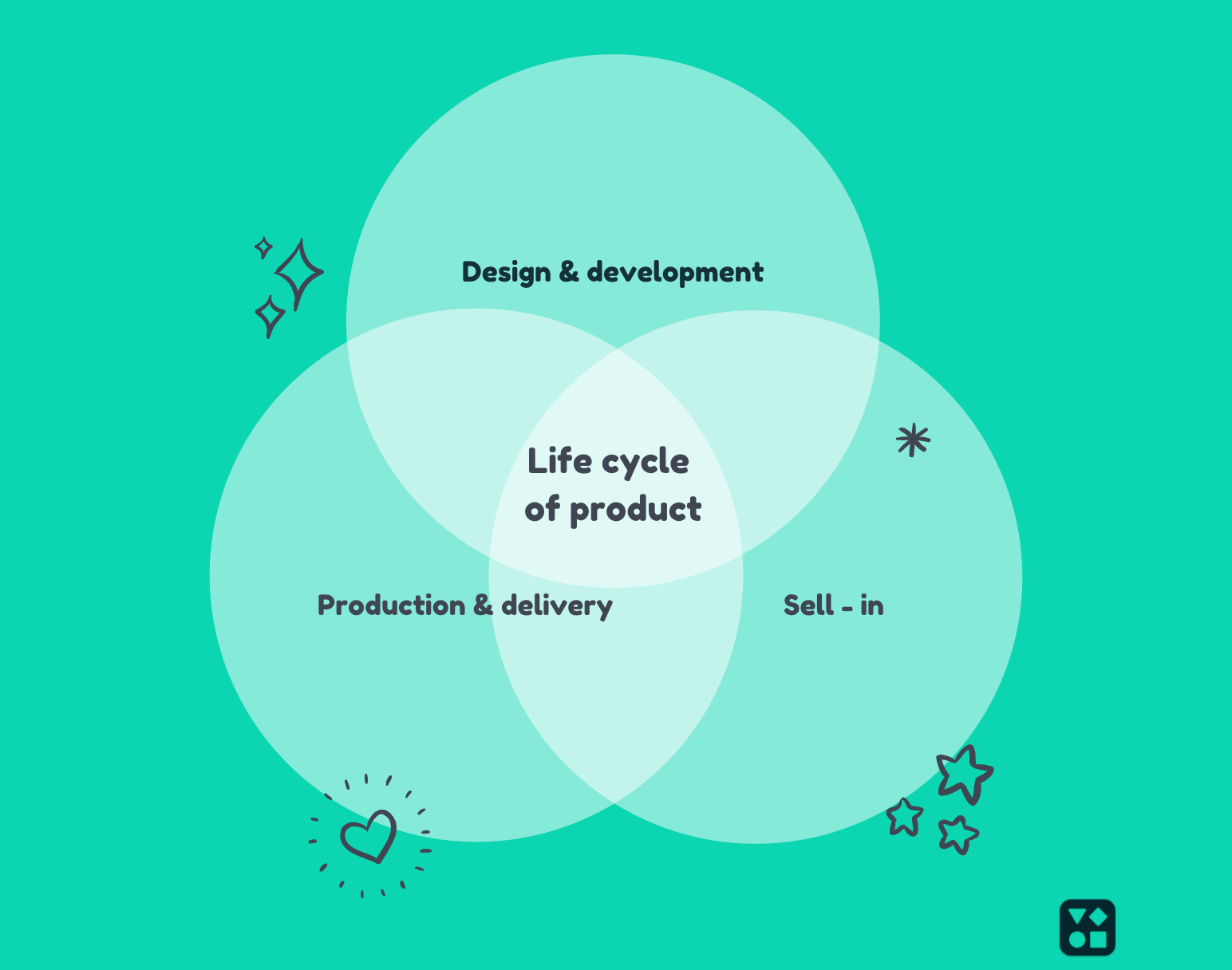 PLM (Product Lifecycle Management) solutions help brands manage three main stages of the life cycle of a product:
Planning design and product development;
Sell-in;
Production and delivery.
During these stages, PLM systems help all team members stay in the loop by offering real-time communication and feedback.
In the past, PLM software was a luxury tool that only big brands could afford. It was also very complicated and required special training. Luckily, for small brands and individual fashion entrepreneurs, this has changed.
Software as a service (Saas) has leveled the playing field offering affordable, intuitive, and easy-to-use solutions that don't require the heavy lifting of traditional PLM.
Cloud PLM apps, like Techpacker, work like regular apps now. Techpacker allows you to store your design assets and communicate with team members in real-time. It is also very affordable in comparison with the traditional PLM systems.
Download our Ebook to learn in-depth about product development and how to increase the speed to market using modern PLM solutions. As well as how to make the most out of your Techpacker experience.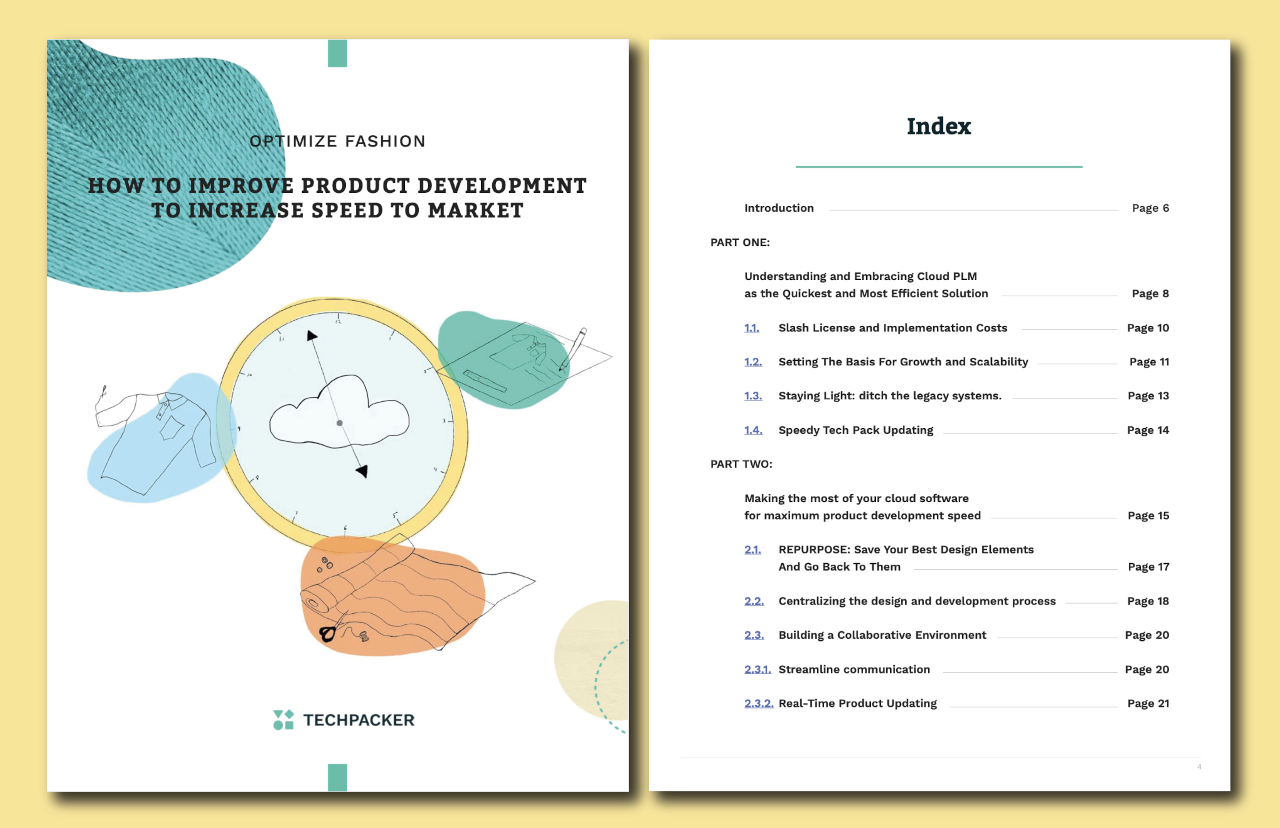 What's included in this Ebook
The reality of the current fashion market.
Understanding and embracing cloud PLM as the quickest and most efficient solution.
Making the most of your cloud software for maximum product development speed.
Download