Contents
We're kicking off the sandal season with a wedge sandal Bill of Materials! Our Bill of Materials provides all of the main components needed to design a pair for your summer collection.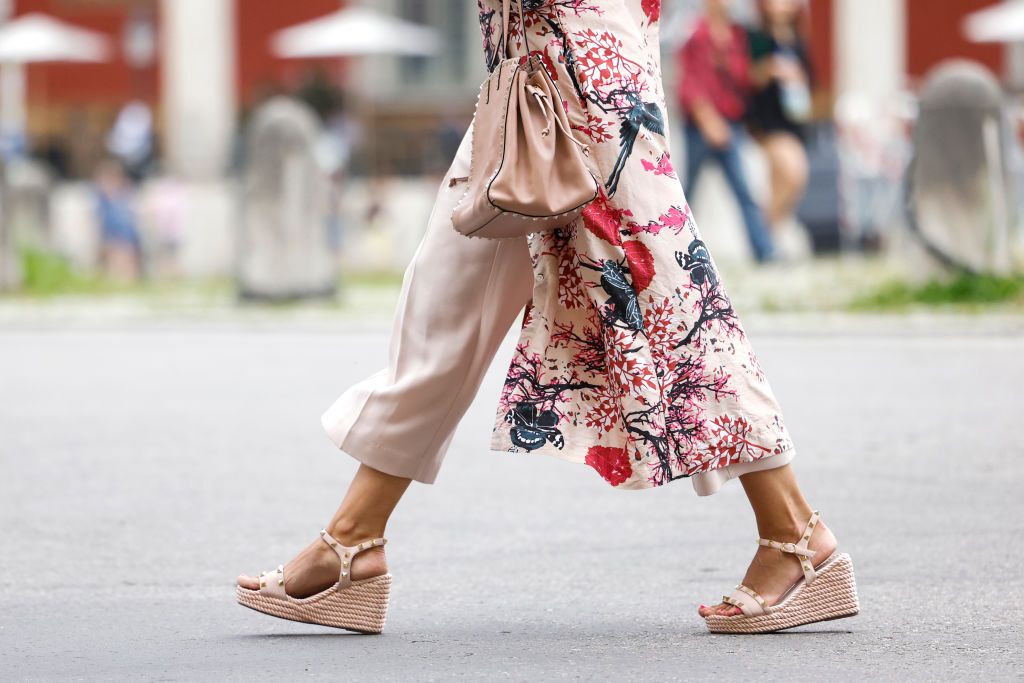 Introduction
If you can't decide between stilettos and flip-flops, wedges are the way to go. Comfortable wedges are an excellent alternative for individuals who desire the height benefit of a heel during the summer. They provide greater stability and support than slender heels. The strong bottom, arch support, foam footbed, and adjustable ankle strap make walking longer distances or standing around much more comfortable. As a result, wedge sandals are usually a good choice for summer activities.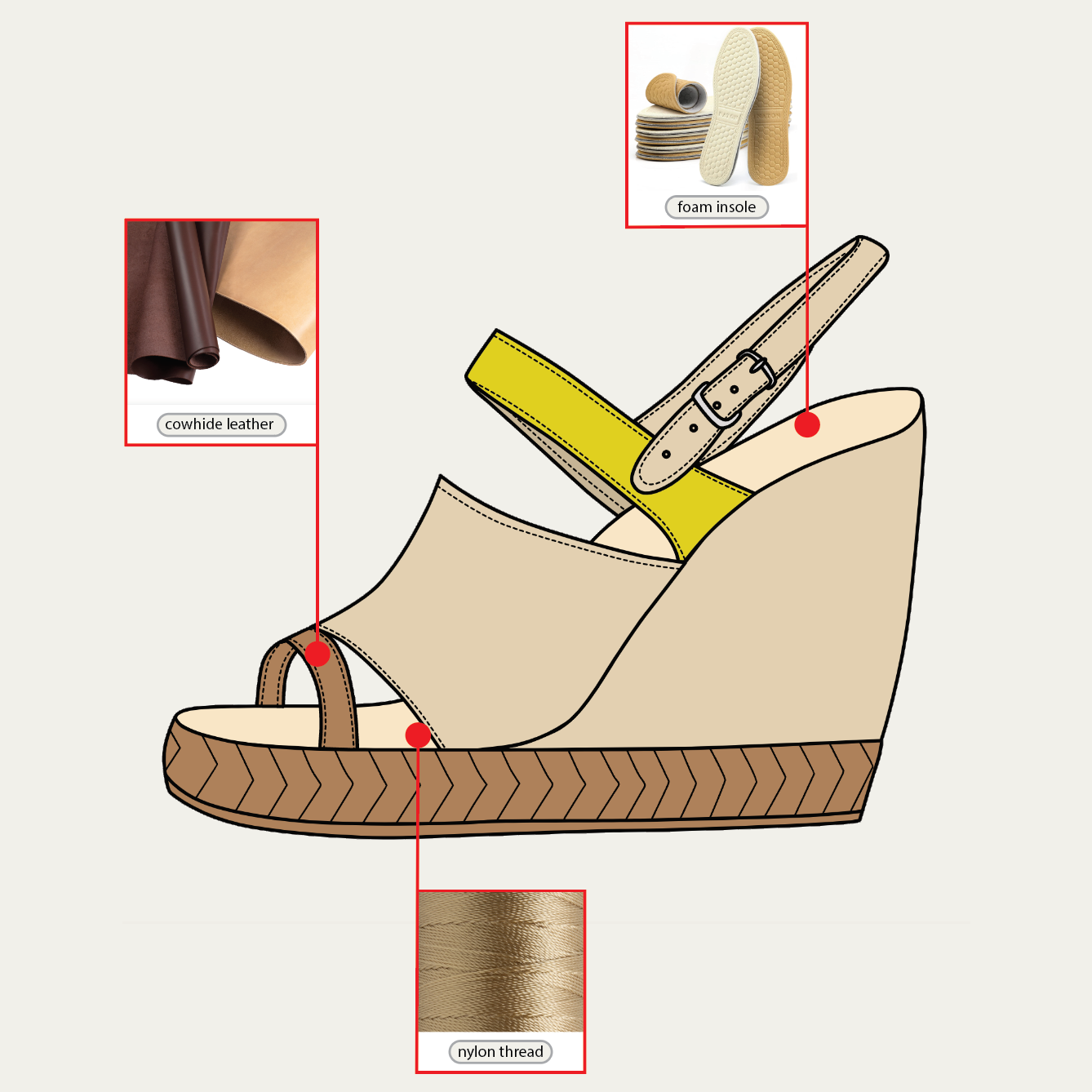 ---
What's included in this template
Part names. Like main fabric, thread, insole, etc.
Materials' composition.
Color reference, including Pantone colors.
Placement and position of each part.
Materials' supplier contacts.
---
Download
Click below to copy this template to your Techpacker library
Get this template