Contents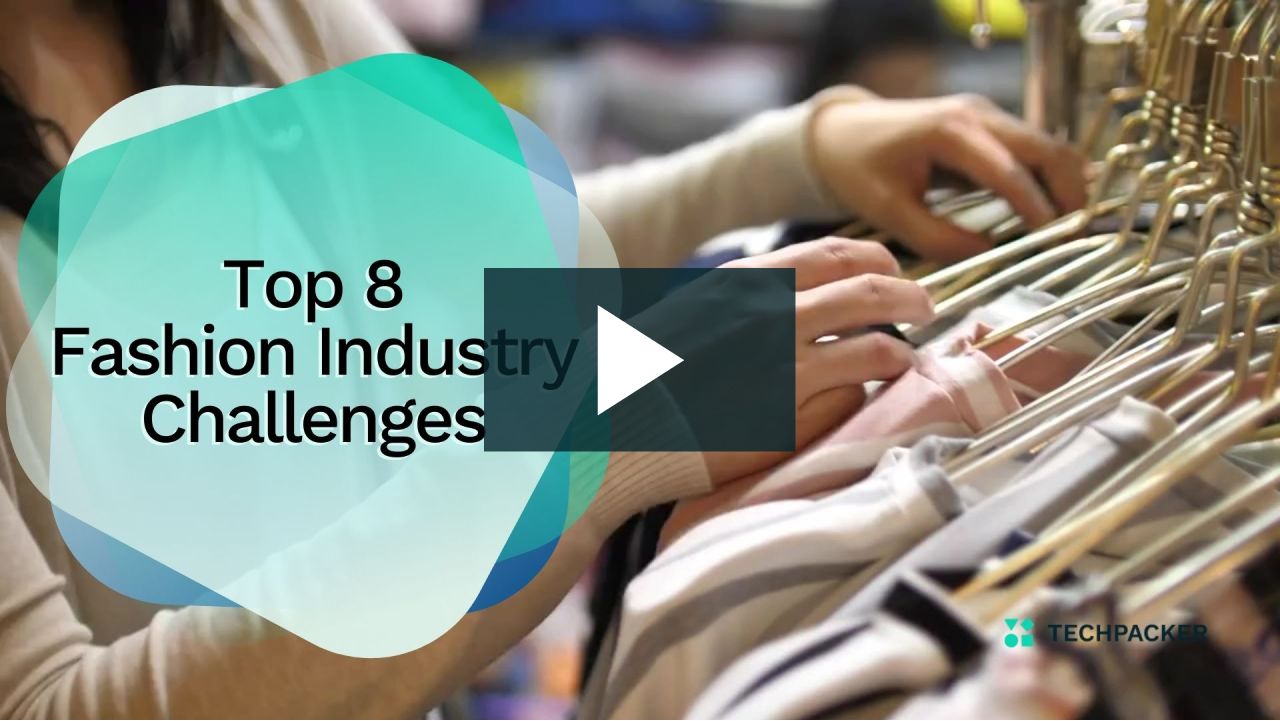 There are a few ongoing challenges that have been prominent in the fashion industry and are likely to continue in 2023-2024.
The fashion industry is known for its significant environmental footprint, including carbon emissions, water usage, chemical pollution, and waste generation. Ensuring fair wages, safe working conditions, and ethical treatment of workers throughout the global supply chain is an ongoing challenge.
While the new technology presents opportunities for innovation and efficiency, it also poses challenges for the fashion industry. Brands must adapt to changing consumer behaviors and leverage technology for sustainable production, supply chain management, and engaging customer experiences.
Embracing sustainable practices, promoting transparency, and fostering innovation are essential for the fashion industry to move towards a more ethical and environmentally responsible future. In this post, we will discuss the top eight fashion industry challenges that we are facing in 2023.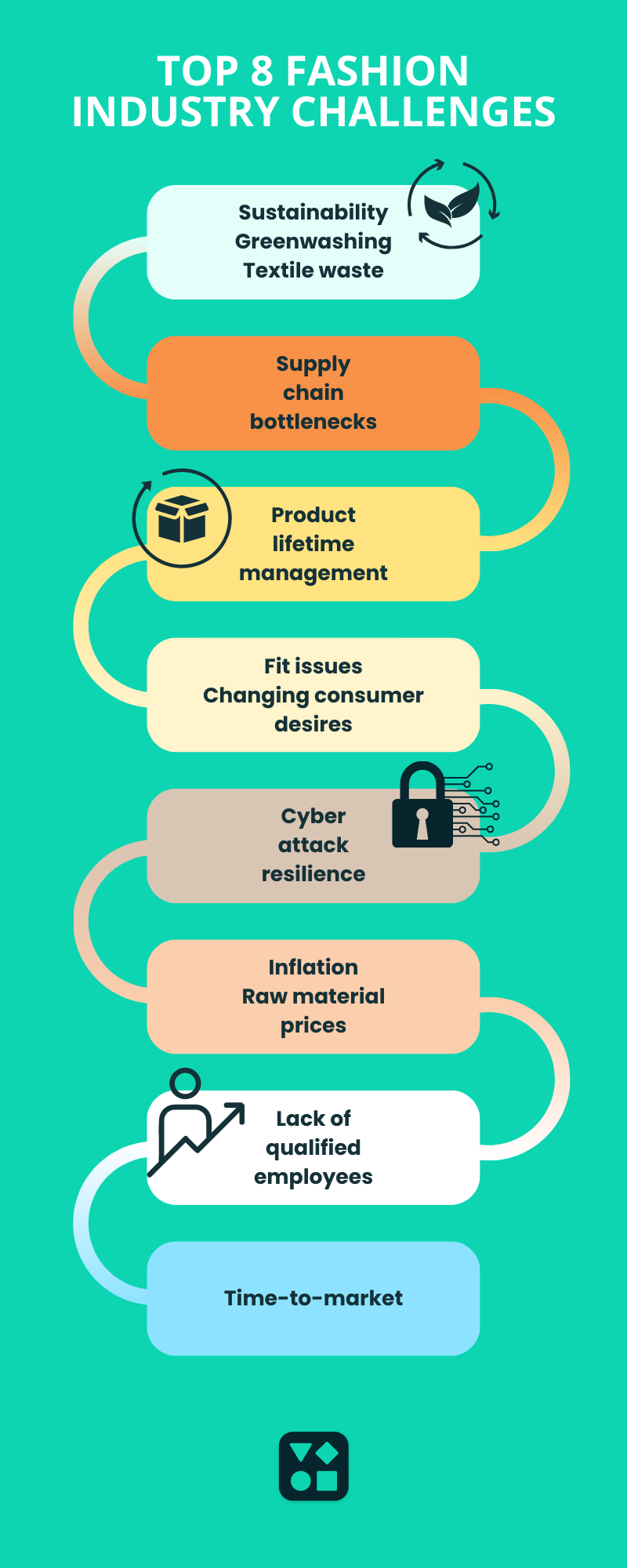 ---
Sustainability, greenwashing, and textile waste
Sustainability, greenwashing, and textile waste are interconnected issues in the fashion industry.
Greenwashing exacerbates the challenge of sustainability in fashion. False or exaggerated claims can mislead consumers into purchasing products that they believe are sustainable but are actually contributing to environmental harm.
While textile waste is a consequence of unsustainable production and consumption patterns. Fast fashion's emphasis on low-cost, disposable clothing leads to shorter product lifecycles and increased waste generation.
Sustainability
According to the UN, the fashion industry is one of the most environmentally destructive, producing 8–10% of the world's carbon emissions. Businesses must switch to recyclable, regenerative, and responsibly sourced sustainable materials.
According to a poll done by First Insight, two-thirds of worldwide customers are prepared to pay more for sustainable items. This shift in customer behavior poses both problems and possibilities for clothes merchants, underlining the need to embrace sustainable methods and offer eco-friendly design alternatives.
There are a few trends in sustainable fashion that companies should take into account in 2023:
Transparent supply chains: Consumers will continue to seek greater transparency into the sources of their apparel in 2023. Fair labor practices and safe working conditions should be prioritized by apparel sellers.
Less is more: In 2023 consumers will prioritize quality over quantity.
Innovative sustainable materials: Brands should prioritize materials with lower environmental footprints require fewer resources, and reduce the reliance on traditional, resource-intensive fabrics.
Virtual fitting technologies: Virtual fitting rooms enable shoppers to digitally try on garments and find the best fit without having to physically put them on. This decreases the environmental impact of several shipping and return cycles.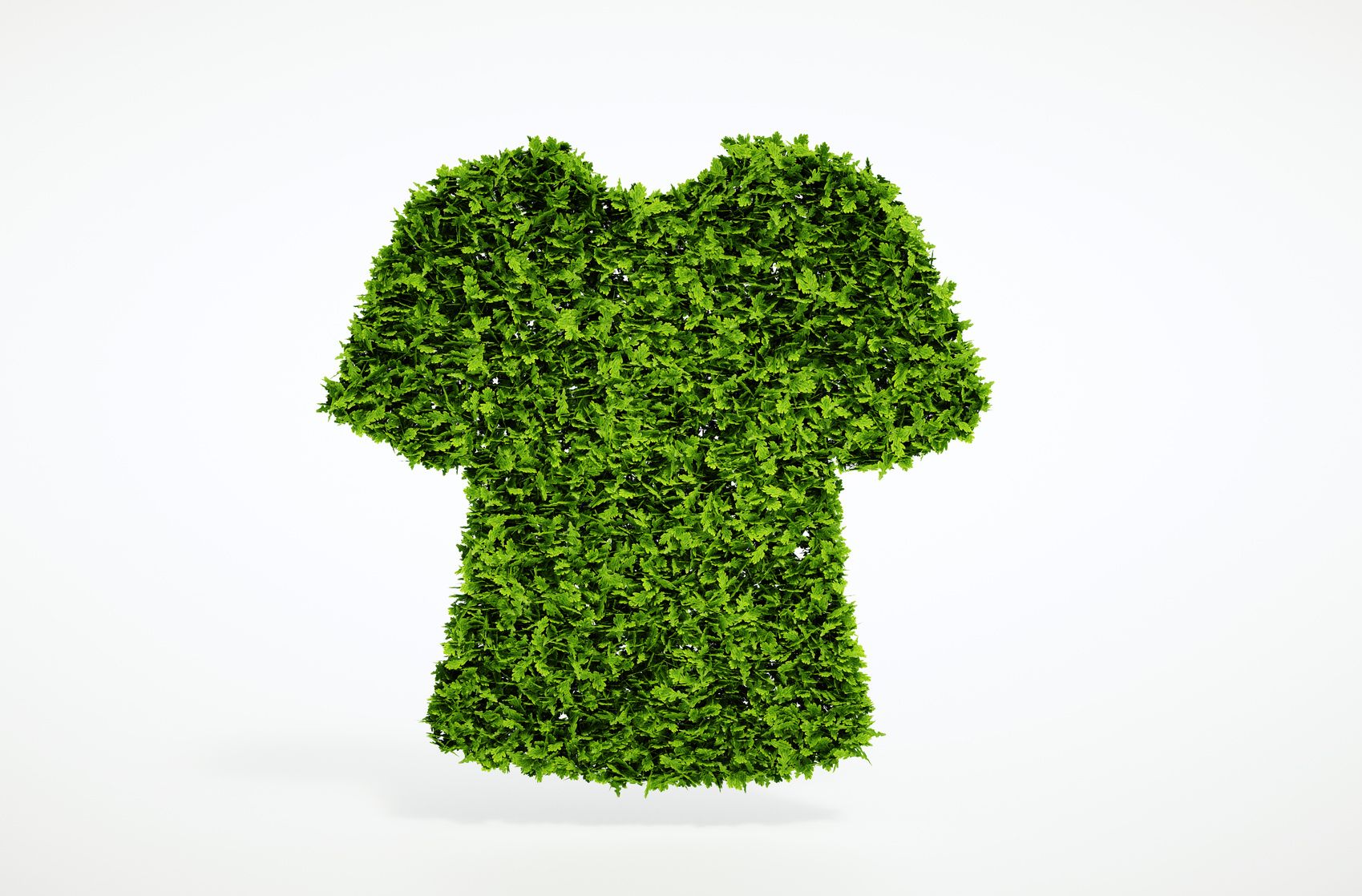 Greenwashing
Consumers, regulators, and other stakeholders increasingly scrutinize how businesses communicate about their sustainability credentials as the sector grapples with its adverse environmental and social effects. To prevent "greenwashing," businesses must demonstrate that they are making real and legitimate changes while adhering to increasing regulatory obligations.
Textile waste
According to the Ellen MacArthur Foundation, fashion generates 40 million tons of textile waste globally each year, much of it unneeded – despite cotton's recyclable nature, fewer than 1% of cotton materials were recycled in 2020.
Closed-loop methods that keep clothing in continual circulation will be required if fashion wants to decrease its volume of trash. To accomplish this, improvements in garment design will be needed, with an emphasis not just on recyclability but also on ease of collection and sorting.
---
Supply chain bottlenecks
In 2023, supply chain operations will continue to be disrupted by a variety of factors, including ongoing or emerging geopolitical conflicts, inflationary pressures, a deflationary environment, extreme weather related to climate change, and additional problems that have not yet surfaced. They may all affect how products are accessed and how they are transported to their intended locations, as well as cause port delays, decrease the availability of containers and ocean freight, and increase pricing, among other issues.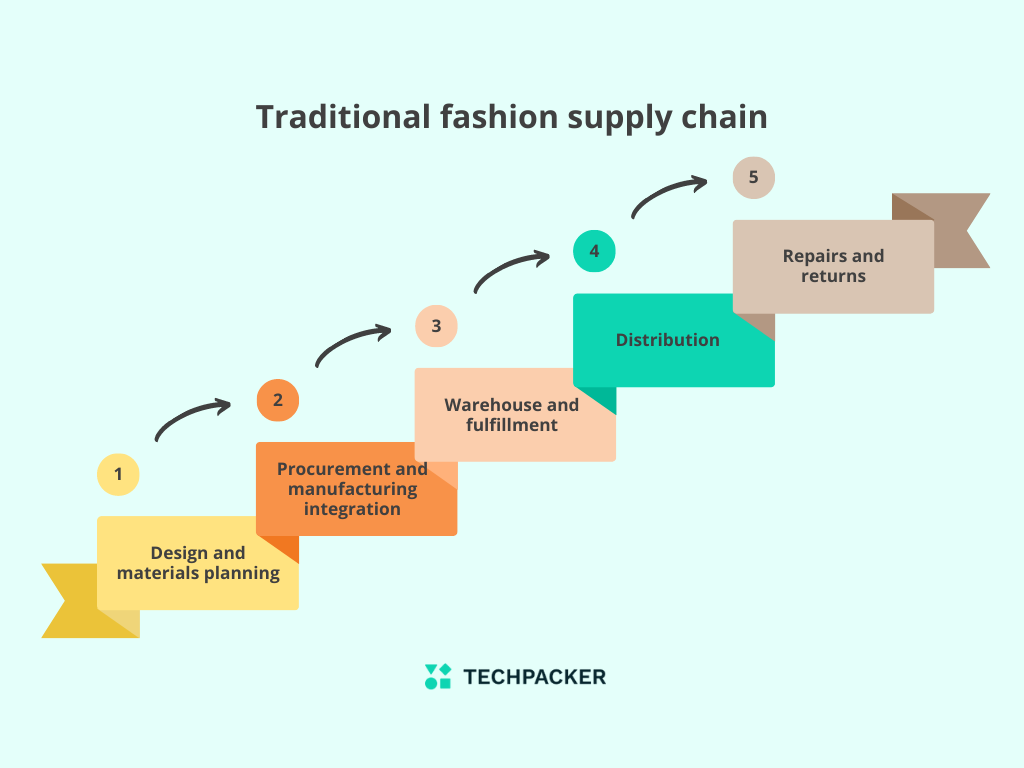 In the upcoming year, managing how your business responds to these situations might be a crucial opportunity. There are three main components that you need to set up:
Capability: The capacity to organize the supply chain effectively, stay one step ahead of potential problems, and seize opportunities.
Agility: Making sure your supply chain is responsive and agile can help you handle the unexpected and respond to risks and disruptions effectively, profitably, and efficiently.
End-to-end visibility: Real-time communication with your ecosystem of supply chain partners, having a "bird-eye" view on important real-time indicators, and being able to move your supply chain outside of your own company's boundaries will likely be essential. All of these things can be done utilizing digital capabilities. The ultimate objective is to improve cooperation throughout the whole supply chain ecosystem.
---
Product lifetime management
Product lifecycle management (PLM) has grown in significance over the past two decades. It ensures not just the efficiency of a company's supply chain management but also the final success of its goods in the marketplace. Artificial intelligence, machine learning, and the Internet of Things (IoT), cloud-based PLM digital solutions are anticipated to play a significant role in fostering product innovation and optimization in the coming year, particularly in light of the ongoing economic challenges.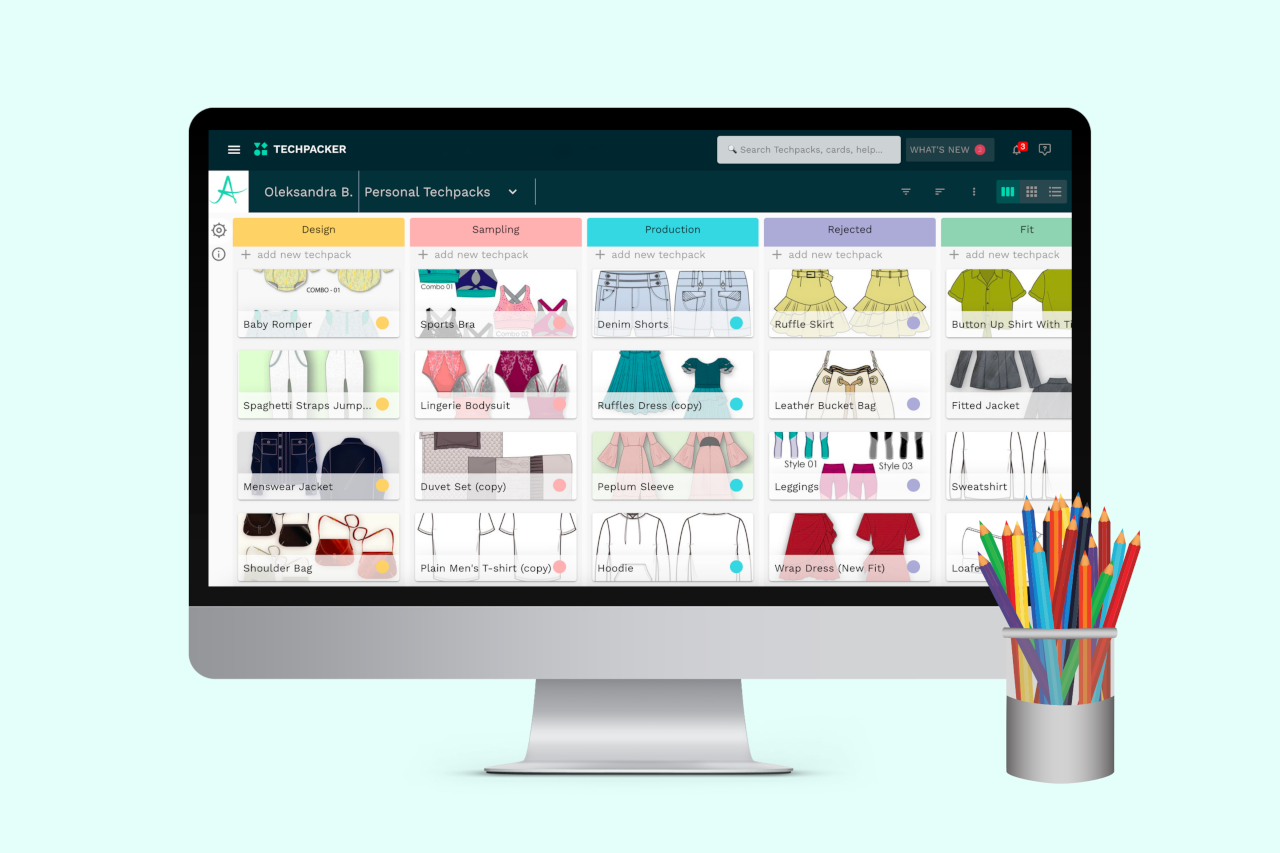 PLM solutions are being effectively used for a variety of use cases:
Creating a comprehensive product development strategy by seamlessly integrating data and procedures with supply chain systems.
Enhancing the design, development, and management of new product launches and engineering modification needs to accelerate innovation to launch.
Enforcing product conformity and monitoring modifications throughout a product's lifespan to accommodate altering international requirements.
There is a variety of PLM solutions, learn how to select the right one for your fashion business.
---
Fit issues and changing consumer desires
Fit and style issues are two of the most common causes of high return rates. According to recent surveys, shoppers favor gender fluid fashion and gender neutral fit. Fashion businesses must make adjustments in order to meet the needs of the new clientele if they want to remain relevant.
Fit issues
Customers are returning a more significant proportion of their purchases than ever before, with the National Retail Federation reporting that 20.8% of items are being returned on average - a 96% increase since 2020. Poor fit or style accounts for up to 70% of all returns. PwC estimates that 30-40% of online fashion purchases are returned.
To overcome this issue, fashion designers may use 3D technology to quickly identify fit problems before manufacturing physical samples. Miscommunication with the manufacturers might also have a detrimental impact on the fit. Here's how Techpacker can help you communicate more accurately with vendors.
Changing consumer desires
Millennial and Generation Z customers are predicted to fuel the industry's revival, with fashion being one of the top three sectors where they want to spend.
Attracting these clients, on the other hand, will need a commitment to innovation. According to Context Consulting, 50% of consumers would prefer increased technology use in retail over cheaper pricing.
As interest in fashion NFTs and virtual worlds rises, leading companies are beginning to investigate options such as blockchain and digital fashion. With 71% of consumers wanting to spend more money with businesses that include augmented reality in the customer journey, merchants must think about this as well.
Gender-fluid apparel is gaining popularity as consumer attitudes on gender identity and expression shift. The blurring of the distinctions between menswear and womenswear will need a rethinking of product design, marketing, and in-store and digital shopping experiences for many companies and retailers.
---
Cyber attack resilience
According to IBM, retail is the fourth most targeted industry, with the average breach costing $3.28 million. The loss of customers' trust might cost millions more.
Brands must actively manage cyber risk throughout the value chain, taking into account how data is handled from collection through use and disposal.
When creating fashion goods with a PLM system, you want to ensure that all of your design data is secure. Check to see what security standards the new system adheres to. You must also be able to access your work files from any location, anytime. For security, a PLM system should include data backup and recovery and data encryption.
---
Inflation and raw materials prices
The impact on the global economy is already obvious: the 6.1 percent GDP growth reported in 2021 will likely fall below 3 percent in 2022 and to about 2.5 percent in 2023. The uncertainty surrounding these prospects is quite high, reflecting the global economy's continued instability.
Inflation
The market will split in response to inflation and macroeconomic instability. On the one hand, the wealthy class is likely to remain wealthy and continue its spending in a roughly similar manner; on the other hand, the rest of the population is expected to not only limit purchases but also by flooding the secondhand market, outlets, and discounting and thus abandoning the primary luxury market.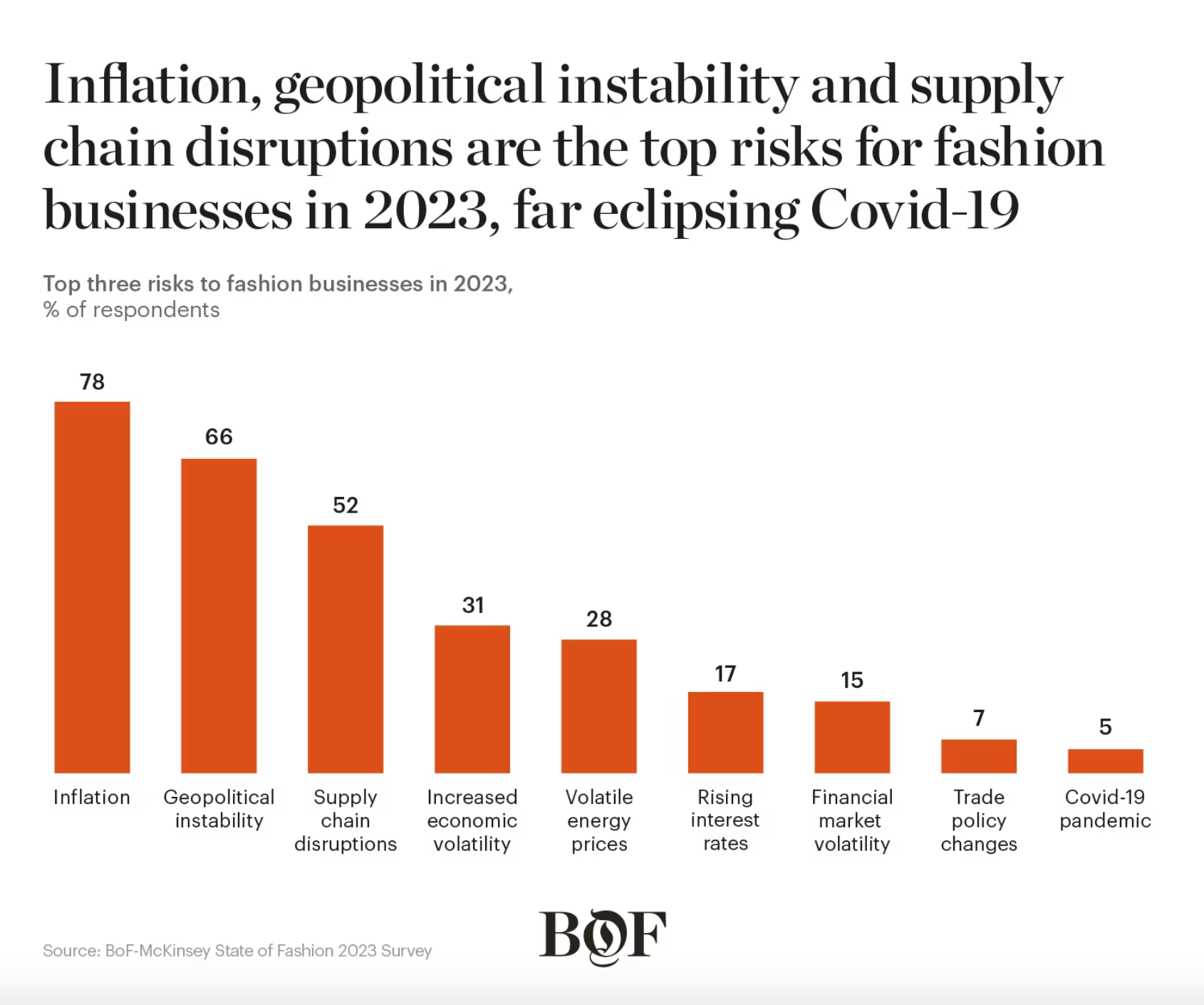 Raw materials prices
Meanwhile, the industry's transportation and raw material price crises are far from ending. The Harpex index for the cost of container ship charters is still about 100% higher than it was in January 2020.
The Russian invasion of Ukraine prompted significant price changes in 2022. Synthetic fibers now account for about two-thirds of worldwide textile fiber output, having dominated since the cotton crisis of 2010-11. While prices have steadily declined again, the majority of them have returned to pre-crisis levels.
---
Lack of qualified employees
The ongoing hunt for skilled staff, challenging for years, will be the key problem of the coming year.
To recruit talent, the garment business must raise the minimum wage, abolish unpaid internships, and employ from a broader range of backgrounds. LVMH, for example, pledged last year to teach 25,000 young people from diverse backgrounds through internships, apprenticeships, and permanent positions.
---
Time-to-market
Time-to-market refers to the speed at which a fashion product goes from concept to being available for sale.
Developing a new fashion product involves various stages, including design, prototyping, sampling, and testing. Each step requires time and coordination among different teams, including designers, pattern makers, and manufacturers. Delays or inefficiencies in any of these stages can impact the overall time-to-market.
For example, technical sketches. From start to completion, creating a technical drawing takes a large amount of time. You may save time by using an online vector editor like Repsketch. It offers a large collection of fashion flat drawings that can be altered and reused for a wide range of fashion projects.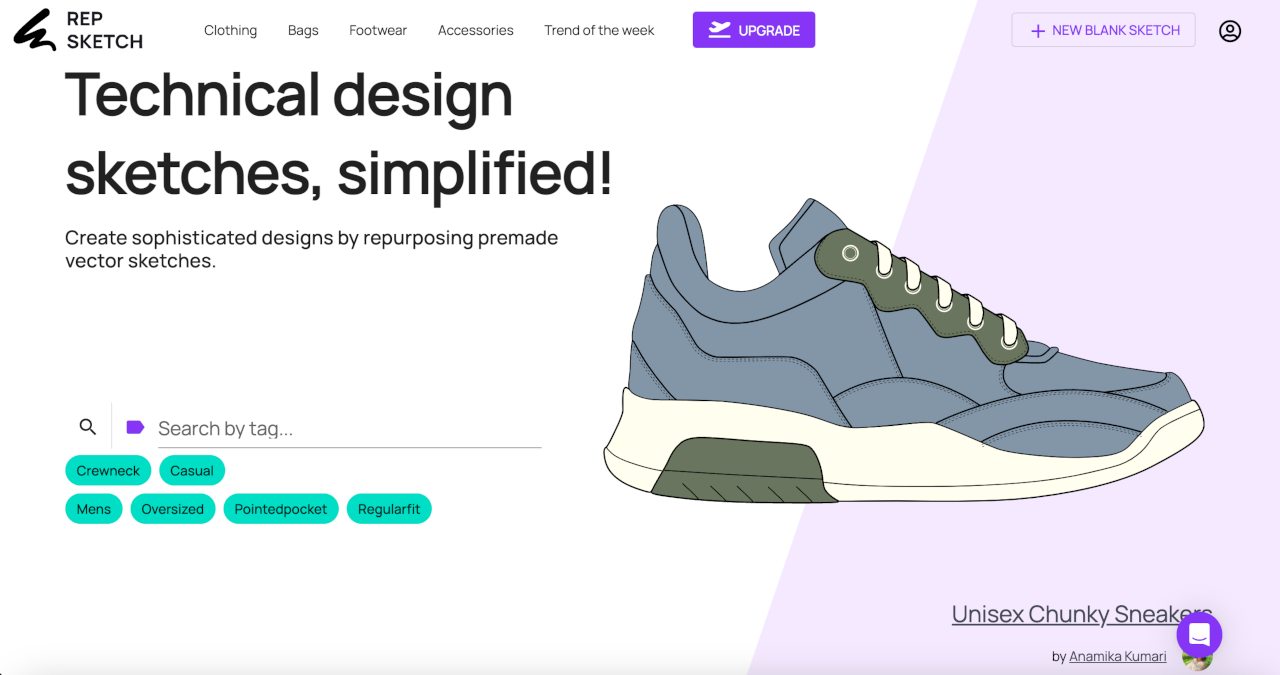 ---