Contents
Due to a variety of factors, creating and managing tech packs can be time-consuming. First of all, the tech packs have many data files within them, such as sketches, measurements, BOM tables, Costing Sheets, and so on. It takes time to collect all of these specs, ensure their accuracy, format them, and generate them in one document.
Aside from that, product development is a continuous process. Tech packs frequently go through several iterations and modifications. Maintaining version control, monitoring changes, and ensuring that everyone has access to the most recent version can take time, particularly in bigger teams or complicated projects.
In this blog post, we will introduce Techpacker's tools that will significantly simplify the process of generating and managing tech packs for your design team.
---
Instant formatting and easy updates
Fashion designers spend too much time on formatting. First of all, it takes some time to create a tech pack layout with the cover page, font sizes, and types, image size and quality, logos, tables, etc. Then you would have to format everything over and over again if even a small adjustment was made.
Creating tech packs on Excel is extremely time intensive. Although it is a fantastic tool for calculations, it is not meant to be used for sketches or images of materials. The same is true with Illustrator; this graphic design program was not designed to hold tech packs.
One-click PDF
Techpacker provides its users with pre-set layouts and fonts. The system simply takes care of this for you. With one click, your product development page will turn into a PDF, where all information is laid out in an easy-to-read format.
In just one click you get a PDF doc with:
Cover page. Including the main image, product name, sizing info, and brief description.
Your company's logo is on every page.
Sketches and annotations layout.
BOM table, Measurement table, Costing, and other tables are laid out in a readable format.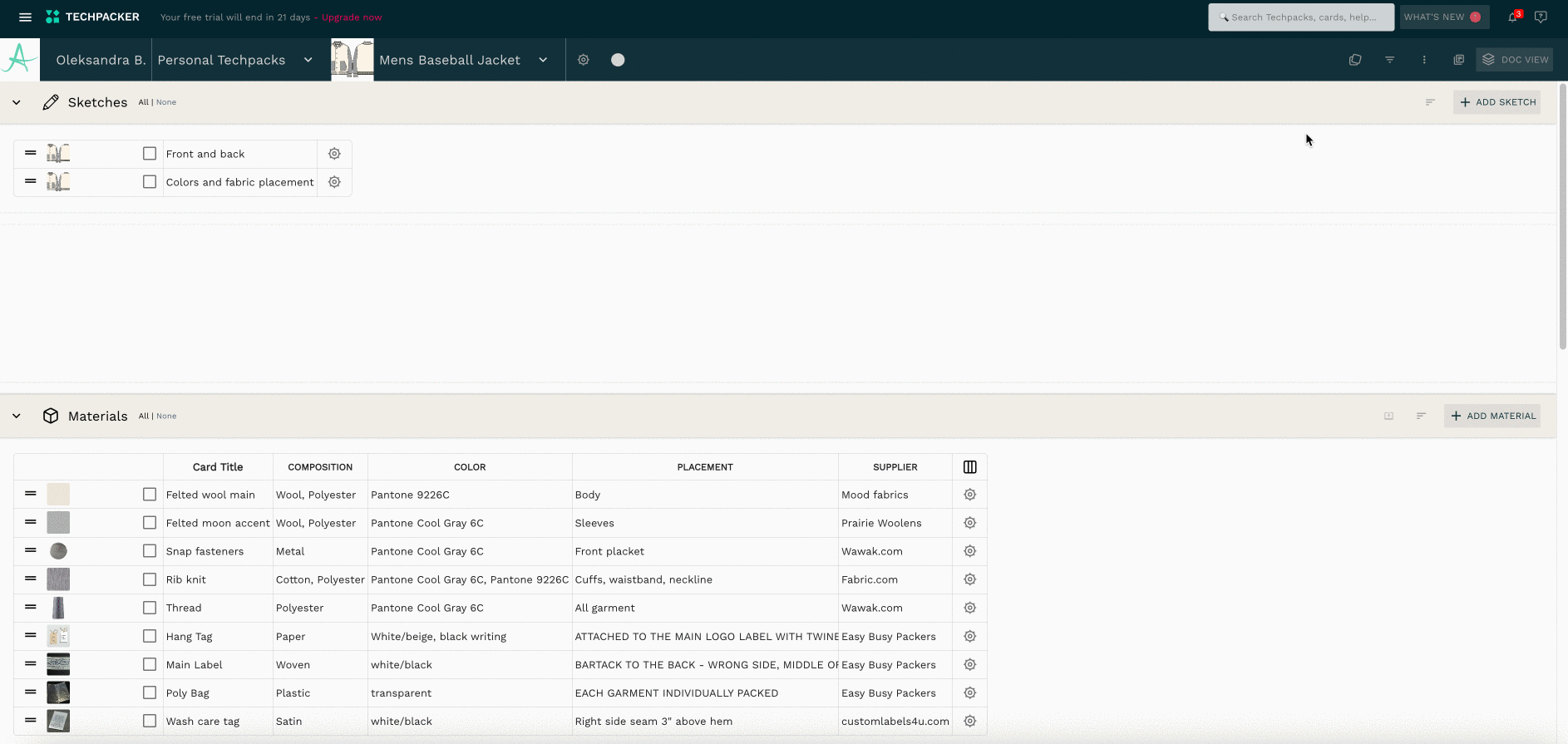 It will save you a lot of time when you need to make changes to the tech pack since every time you amend something in the tech pack, you will format a final document with one click!
💡
Learn how to preview, print or download the tech pack
here
.
---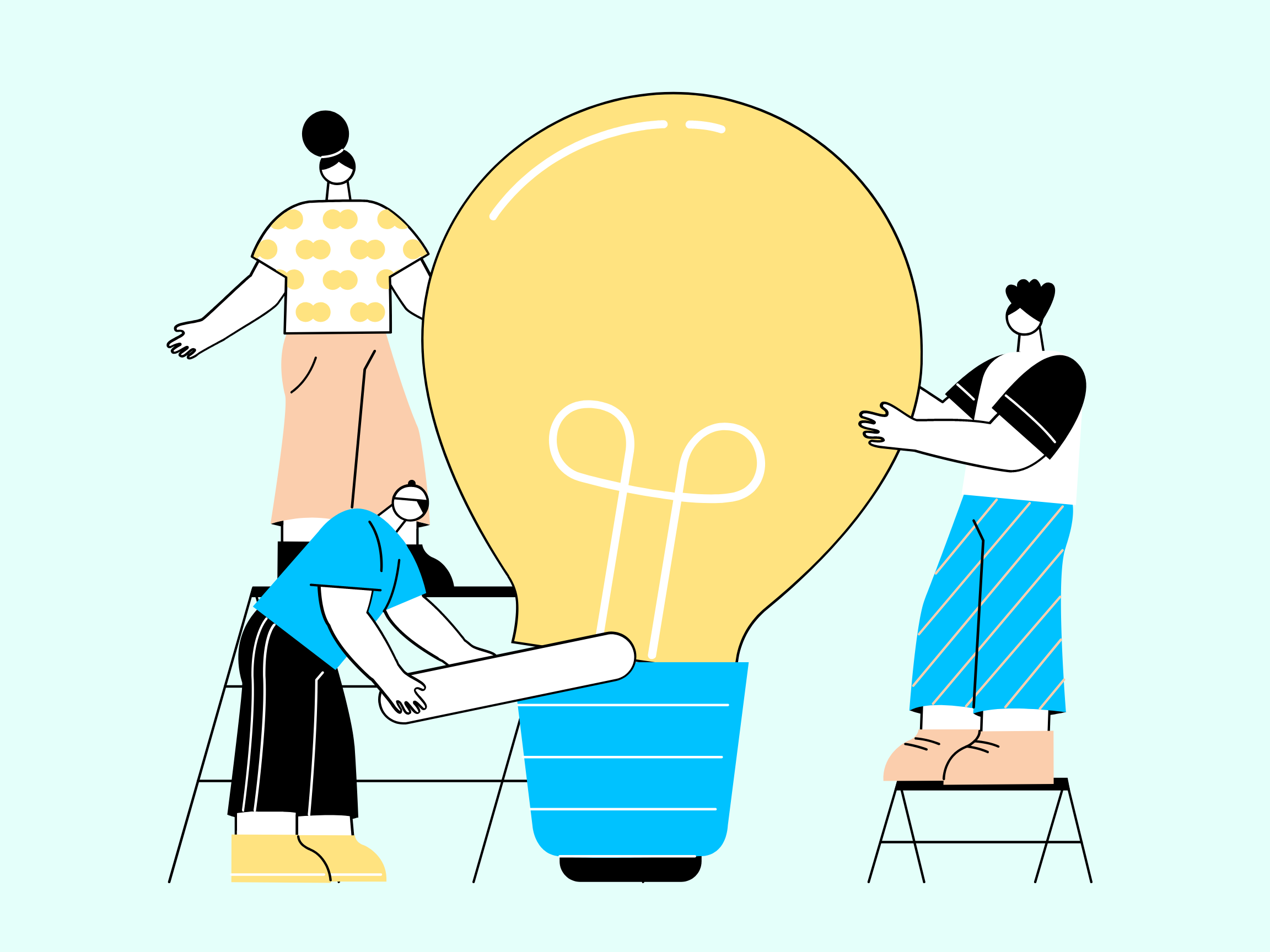 ---
Tech pack versions and update highlights
Many modifications occur during the product development process, particularly during the sample-making phase, in the design idea, materials, or measurement sections.
If the design team is using spreadsheets for product development, they would need to manually highlight all the changes in different colors to keep records. This only adds unnecessary time and effort to the whole product development process.
In order to easily make updates and later on highlight these changes, the process needs to be automated.
Tech pack versions
Techpacker's solution is the tech pack versions. It is fully automated and requires minimal effort from you. Here is how it works:
The version is logged on Techpacker every time you make a modification in the tech pack and save it.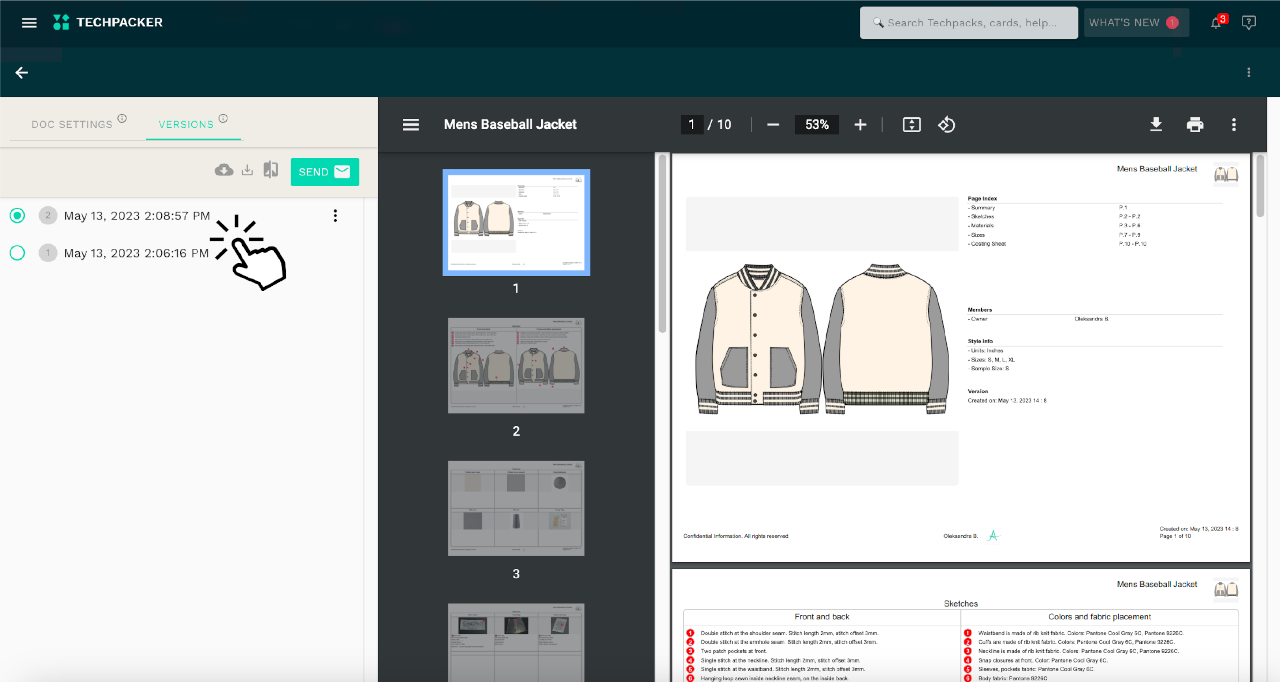 Then, you may compare different versions of the tech pack to track changes and minimize unnecessary delays or miscommunications.
The system will highlight all the changes in red and green for you.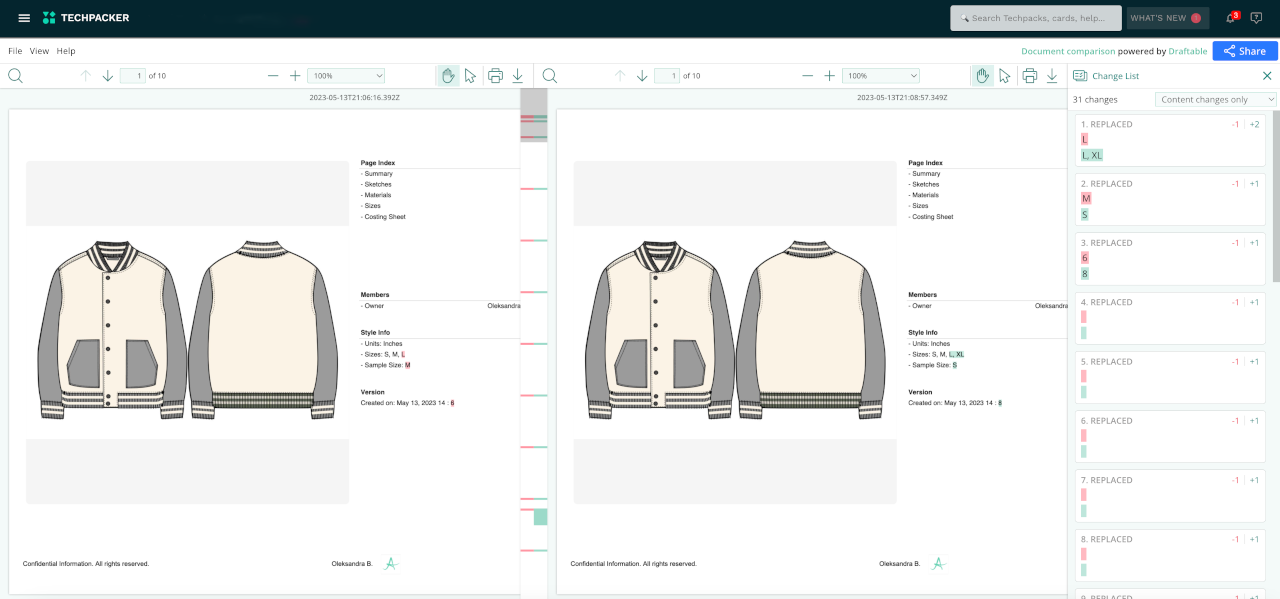 Versions' history
It is challenging to preserve the version history of documents for monitoring and accountability when there is a lot of design data that needs to be managed on a daily basis.
With the versions' history, you will be able to track who saved a version and when it was saved.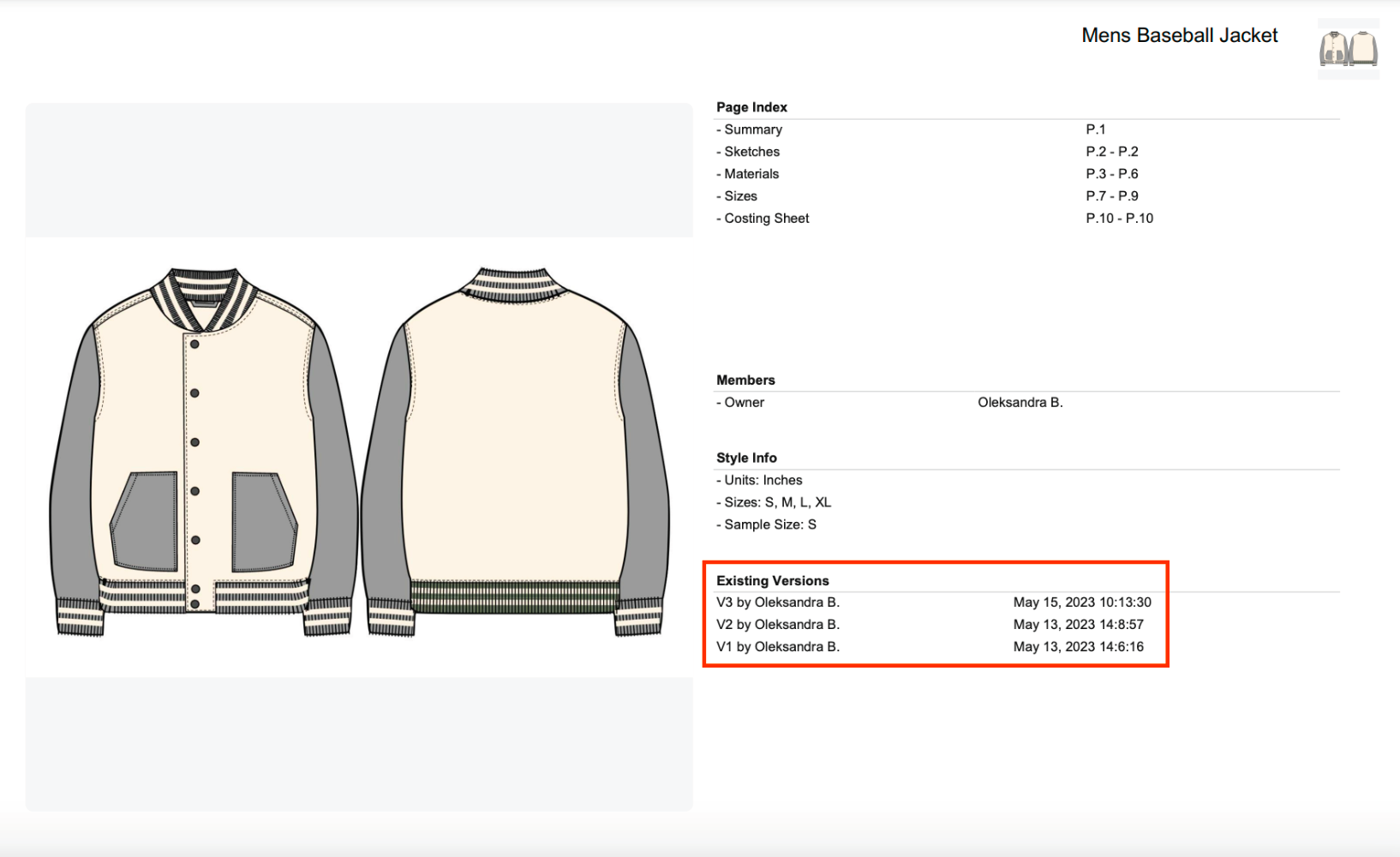 💡
Learn how to use Techpacker versions
here
.