Contents
As one of the biggest industries in the world, generating an estimated $664m revenue as of 2020, it's surprising to learn that the way fashion still operates hasn't changed that much in the past twenty years.
This is in part because it's still easy to source low-cost manual labor in many countries to execute just about every manufacturing job. However, the rising concerns about fair wages, pollution and also the need to become faster and more efficient to keep up with the hyper-connected consumers of today, has given way to new exciting technologies.
Indeed, we live in the 'insta-age'. Social media is changing how fashion is consumed and has trained customers to want instant access to the latest trends as soon as they hit the catwalks. At the same time, younger generations who want to stand out from the crowd, seek products that can be tailored to their needs and preferences. Moreover, 'mass-made' clothing as we know it, seems to be gradually losing its appeal.
As this trend continues to rise, it makes less and less sense for companies and brands to keep producing large quantities of apparel, months in advance, with no certainty of how well it will sell. Those brands that pick up the pace and become more responsive to market needs will be the likely winners in this fast-changing modern environment.
As customers' real lives' become increasingly intertwined with the digital world, many designers and brands must embrace the latest technologies to push the limits of manufacturing, production, marketing and wearability. From the latest in artificial intelligence to the boom of mobile commerce, 3D printing and blockchain, we've rounded some of the top tech advancements being used in fashion today.
---
Artificial intelligence
In recent years, brands have been using AI to enhance customers' shopping experience, analyze data, boost sales, forecast trends and offer inventory-related guidance, among many other things.
Take for example, chatbots and touchscreens being used in stores to improve customer experience and customized product suggestions. The technology behind it includes algorithms that track customers journeys to match them with the right products.
Although these customer service technology tools are promising, trend forecasting and supply chain management are some of the most profitable avenues for AI. For instance, real-time inventory tracking has become key for brands as they save time and make for efficient warehouse management and operations.
What's more, if we combine inventory tracking with AI's powerful data prediction tools for trend forecasting, brands could have a significant competitive advantage. Instead of solely relying on traditional ways of trend forecasting —which requires observation and data collection from fashion designers, trend spotters and influencers— brands can instantly have access to data that allows for planning the right styles and quantities in a timely manner.
Take for example, FINERY. The British fashion label has come up with an automated wardrobe planning tool that, using analytics, records its female customer's purchases and introduces them in a virtual wardrobe. The platform also allows women to create looks from their wardrobe and even choose from over 10,000 shops.
Meanwhile, TRUEFIT employs an online fit engine that helps users find an adequate fit with brands and new styles on the market.
For its part, with the help of AI and Computer Vision, STYLUMIA draws information from images, user behavior data, textual descriptions from social media and other sources to aid fashion professionals around the world in making informed decisions about the direction of their brand.
Another interesting example is Intellingence Node, which allows users to track trends in real-time, specific keywords entered by customers, user navigation patterns, price points and more. Intellingence Node AI-driven search discovery platform also tracks the exact or closest matches to your product, which can provide invaluable insights about competitive differentiators.
Streaming live videos has become a huge part of our lives. From virtual events to fitness, and now shopping. New e-commerce platforms that let sellers connect with their shoppers using streaming videos are leading the way in 2020.
5G allows new streaming media formats with high definition graphics. So customers can "try on designs" before making their purchases. Some brands, for example Tommy Hilfiger and Gucci are offering digital showrooms to gauge market's appetite. Some like Taylor Stitch offer customers to pre-order digital designs before they go into production.
Historically fashion trend forecasting solely relied on the past dynamics to predict its future. New methodologies like Heuritech define audience panels on social media. To predict future trends it applies image recognition technology to social media pictures to access shapes, prints, colors and attributes to fabrics.

Google deployed a similar experiment in partnership with German fashion brand Zalando. The neural network was trained to understand style preferences, colors and textures. After that the algorithm was used to create designs based on users' styles preferences.
The collaborative project of IBM and the Fashion Institute of Technology known as "Reimagine Retail" used IBM AI tools to indicate real-time fashion industry trends, themes in trending shapes, colors and styles.
Internet of things (IoT)
While fashion has made great strides to improve clothing for our everyday lives, recent advancements in apparel technology and wearable gadgets have gone as far as affecting how we experience our surroundings, interact with others and our bodies, giving the word comfort a whole new meaning.
---
Smart clothing, wearable spaces, multi-functional designs and responsive sportswear has seen significant development in recent years. And as our "real" lives become increasingly mixed with a virtual existence, many designers have been experimenting and pushing the limits of wearability.
The rapid expansion of technology has impacted businesses in many ways. The Internet of Things (IoT) enables data sharing, inventory management, security, and increased efficiency and productivity. Many businesses consider IoT in improving their customer experience.
This includes apparel with digital capabilities, like smart clothing, wearable spaces, multi-functional designs, responsive sportswear and more. Take for example NADI X, yoga pants that have built-in sensors to correct the users' posture by vibrating as they move through yoga poses.
Indeed, some of the most exciting innovations are related to health. Hexoskin, for instance, tracks your heart rate and temperature. They also manufacture socks that count steps, calories and other data.
Meanwhile, Fuseprojects's power suits help the elderly suffering with muscle dystrophia to walk, stand and stay active for longer periods of time. All of this data will come in handy for doctors and health providers to help their patients.
Another interesting example of the internet of things being incorporated in apparel is LOOMIA. The San Francisco-based textile company creates soft flexible circuits that can be embedded into textiles for heating, lighting, sensing or data-tracking applications.
Liking what you read? Subscribe to our newsletters
Rapid Data Analysis For Quick Adaptation
Thanks to the Internet and new software tools available on the market, brands and factories can receive real-time feedback and alerts from companies about defects or damaged goods. This helps them save money, eliminate waste and deliver adequate products at the right time.
One example is management software like IQMS. The enterprise resource planning (ERP) software which is used in manufacturing for monitoring and collecting the production data in real-time, as products are being made.
There are also other types of software worth looking at that operate in a different manner. Take for example the rise of cloud computing which has opened new avenues for collaborative work, allowing factories and companies to work together from many parts of the world at the same time. This enables them to access relevant data, making for a faster and more effective way of communicating.
In the case of optimizing communication and production with factories, Techpacker helps streamline and automate this entire process. Its cloud-based software allows everyone in design teams and factories to learn about changes in tech packs in real time. This eliminates the entire manual process and the constant emailing, making tech pack creation 70% faster than traditional methods.
Techpacker app enables fashion teams and their manufacturers manage product development in real-time.
Mobile commerce
Mobile is getting bigger than ever. It has not only impacted our everyday lives and but it has become one of the fastest-growing sectors in eCommerce. Insider Intelligence forecasts that m-commerce will reach $284 billion, or 45% of the total U.S. e-commerce market, by the end of 2020.
This is greatly because using our smartphones for shopping online is becoming easier and easier. With digital wallet options like Apple and Android Pay, constantly innovating with new technologies like fingerprint and facial recognition, they're poised to become the preferred payment for retail purchases. In fact, according to BigCommerce, two out of three millennials would rather shop online than in-store.
If on top of ecommerce growth we throw social media into the mix, (like Instagram's shopping feature, for instance) brands can be present in their customers' favorite channels with a fully integrated digital commerce offering. This gives them greater visibility and provides them more opportunities to make a sale.
Virtual and augmented reality (VR)
Combining the physical and online worlds of retail has been one of Virtual Reality's most exciting applications in fashion and many other fields. One widespread use is enabling customers to virtually try on outfits with high accuracy thanks to customized measurements functionality that employs augmented reality technology.
Moreover, this kind of online shopping experience engages and retains the customers longer as they get entertained seeing the product on themselves before buying; in a way, they play styling themselves. This, combined with the social media share factor makes it even more appealing.
Some companies using AR and VR in interesting ways include:
OBSESS, a platform that allows brands and retailers to create to serve 3D 360 shopping experiences on their websites, mobile apps and social channels via a 3D Commerce Cloud.
AVAMETRICwhich enables brands to render real clothing virtually in 3D and also to customize them on digital body models for web, mobile, and AR.
VIRTUSIZE enables online fashion retailers to virtually illustrate the size to find the accurate fit for the products their customers choose.
Another one is EFI Optitex which greatly improves the expensive and lengthy process of finding an adequate fit by taking essential components of the designs like flat sketches and technical patterns which morphed to simulated 3D renderings, which allow for cutting, loosening the fit and make all necessary adjustments in real time.
Other new 3D rendering technologies include CLO). The tool allows brands to edit designs in the moment and instantly review changes. This can help improve the quality of designs by checking the silhouette and fit sooner in the development process. This way minimizes waste and reduces error in the sample before finalization.
Selling digital clothing is getting more popular too. For example, Louis Vuitton designed "skins" for League of Legends characters and Drest sold digitised versions of Farfetch inventory. Another one is Ralph Lauren's recent collaboration with Bitmoji where customers can create their own Bitmoji look with the new mix-and-match wardrobe from Polo Ralph Lauren.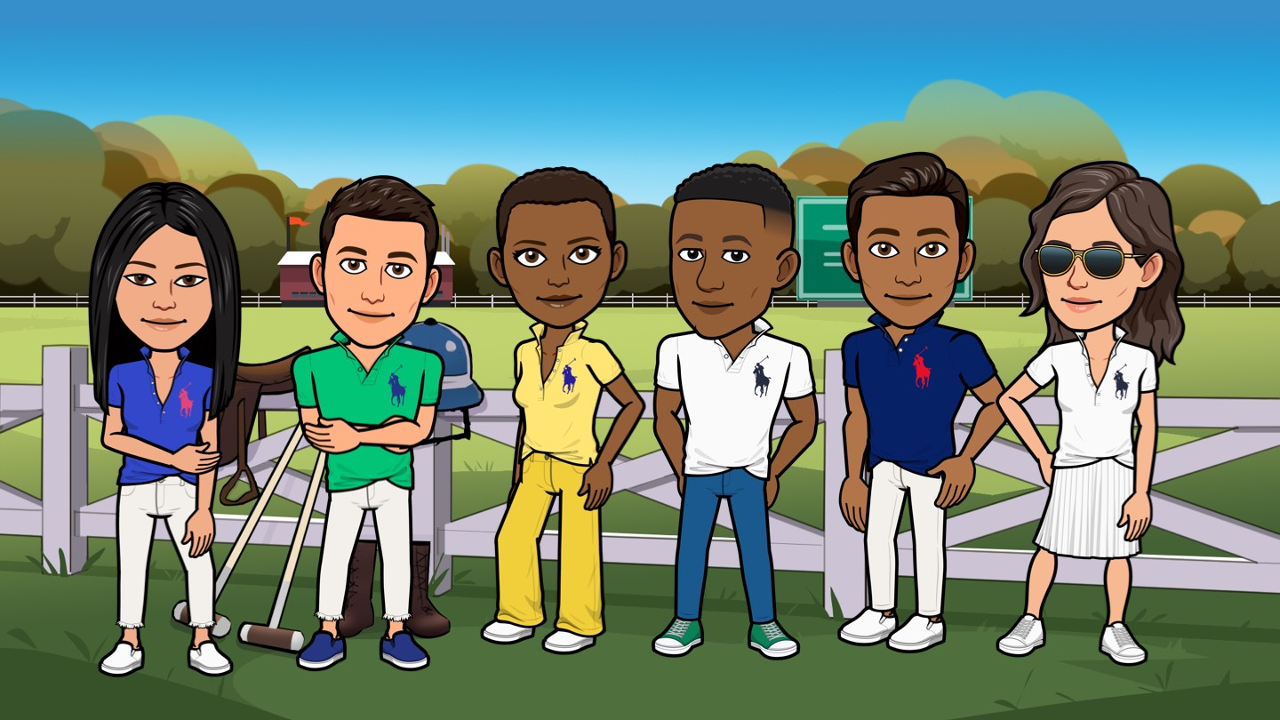 3D Printing
Since the advent of 3D printers, many brands, both big and small, have been looking into its possibilities for on-demand production, to create new avenues for customization, sustainability and creativity.
Many fashion brands are embracing 3D in their collections in 2020 from accessories to full looks.
Despite the fact it takes many hours to create, it results in less waste and proves far less labor-intensive than other types of manufacturing. Indeed, printing garments on-demand reduces fabric waste by about 35%. This minimal waste approach could provide valuable insights on how to reshape the current state of factories and align them with a more sustainable social and environmental focus.
But let's not forget one of the pioneers of 3D printing in high fashion, Iris Van Herpen. The Dutch designer has a vast body of work in this field dating back to 2010. One of her most notable pieces is the "Crystallization" top, which was 3D printed from white polyamide.
Van Herpen is perhaps the only designer to show at the prestigious Haute Couture fashion weeks in Paris employing sophisticated technologies for her garments and presentations. Some of her clients include the likes of Bjork, Beyonce and Lady Gaga for whom she has produced special 3D printed fashion pieces.
Digital knitting has also been making great strides in the 3D printing and offering a myriad of customization possibilities. For example manufacturers like Shima Seiki can turn cones of yarn into a full, seamless garment in less than an hour. Meanwhile Ze-Nitis creates digitally knitted urban wear that allows for functionalities and benefits to be placed where the body needs it the most.
Blockchain
Blockchain is a great tool for transparency, traceability and efficiency in the supply chain. It allows all of its members, from carriers and banks, to intermediaries and suppliers to be connected and exchange information, documents and data, directly and securely.
But what is blockchain and how does it work?
It's mostly known as the record-keeping technology behind bitcoin and digital currency. "Blocks" on the blockchain are made up of digital pieces of data that store information about transactions like the date, time, and dollar amount of your most recent purchase and who is participating in the transactions. But they also store information that distinguishes them from other blocks using a unique code called hash. (More about blockchain from Investopedia.)
This can perfectly be used to trace and keep records of clothing apparel and supply chains through technology such as track-and-trace and inventory management.
The blockchain solution creates a physical-digital link between products and their digital identities on a blockchain. As it works with digital currency, it is a cryptographic seal or serial number that acts as the physical identifier which is linked back to the individual product's "digital twin", as Forbes magazine explains.
Every time a product moves in the supply chain it's recorded on the blockchain. This can prevent counterfeiting as goods that are missing the physical-digital link will be obvious fakes. Also, as any attempt to divert goods can be tracked. This identifies if the last party to gain custody of the product, had a counterfeit product slipped in—or if the authentic product was diverted out.
Sustainability
In the past fashion has officially been broken up into seasons. Designers released spring/summer and fall/winter lines, as well as pre-fall and pre-spring runways. Lately, as the reality of the climate emergency sets in, we've seen designers move away from  trends in favour of designing timeless pieces that can serve consumers for years. Does that mean that we are seeing the end of seasonality in fashion?
In fast fashion designs move quickly from runway to store shelves. Fast fashion giants can produce as many as 52 micro collections per year. To keep to the rapid consumer demand traditional brands had to keep up and release up to 11 collections per year.
As rapid production runs create excessive textile waste, lots of apparel ends in landfill and harms both factory workers and the environment. Around 12.8M tons of clothing is sent to landfills annually. The fashion industry is responsible for up to 10% of global CO2 emissions, 20% of the world's industrial wastewater, 24% of insecticides, and 11% of pesticides used.
Due to environmental impact, more consumers and fashion brands are turning to the concept of "slow fashion" and away from the long and costly manufacturing process. As a result, more brands are opting for sustainable production and more consumers are choosing conscious brands over fast fashion.
According to the fashion search engine Lyst there is a 47% increase in shoppers looking for ethical and sustainable products.
Many emerging brands are making moves to align with this shift in consumer's behavior. Brands like Cuyana are urging their customers to buy "fewer, better things. Minnesota based brand Hackwith Design House are making their clothing out of the deadstock fabrics. Oakland based brand Only Child handmakes everything to order and in small batches. The New Zealand-American footwear company Allbirds make their shoes from eucalyptus leaves.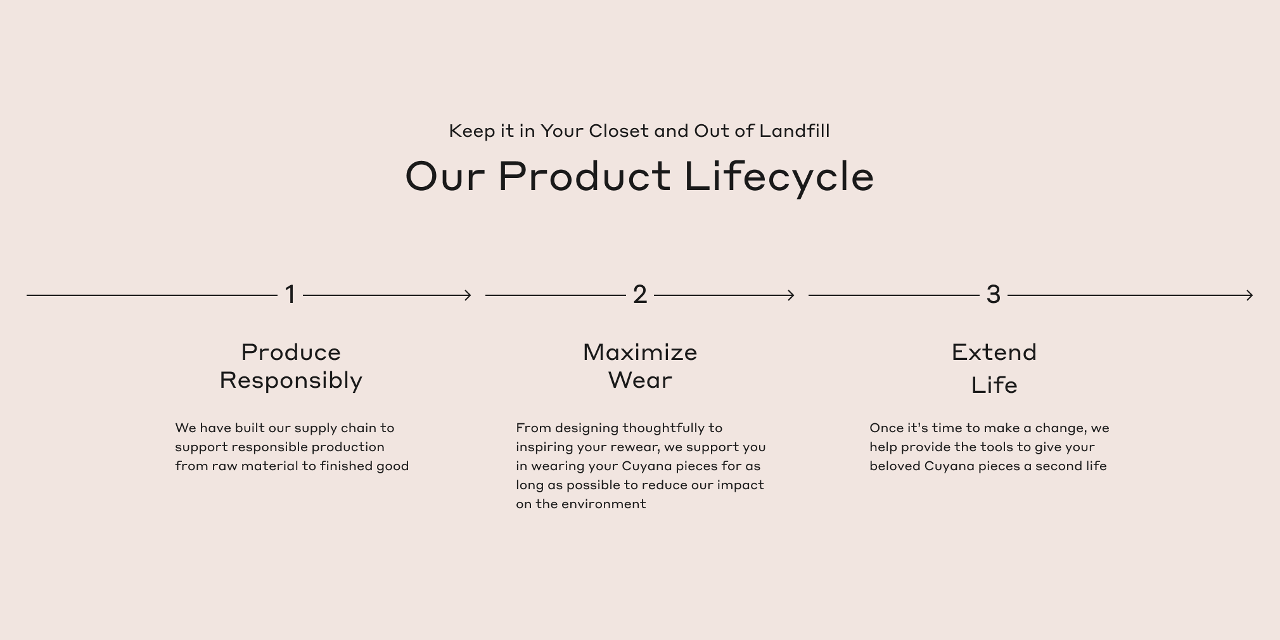 Another sustainable practice that is getting even more popular now is buying secondhand through consignment and thrift stores. One of the largest consignment and thrift store ThredUp predicts that the total secondhand apparel market will hit $51B by 2023.
Other companies like Poshmark allow customers to buy and sell used items through their website.
Advanced technologies like AI may also act as a push for sustainability in fashion. With data analysis retailers could reduce the number of returns by matching customers shopping behaviour and preferences.
Novel fabrics
The next generation materials and novel fabrics are in the future of fashion.
As the facts are showing that eco leather is not a very sustainable option, startups like Modern Meadow are creating lab-grown leather without harming animals. Companies like Bolt Threads and EntoGenetics are innovating super-strong spider silk.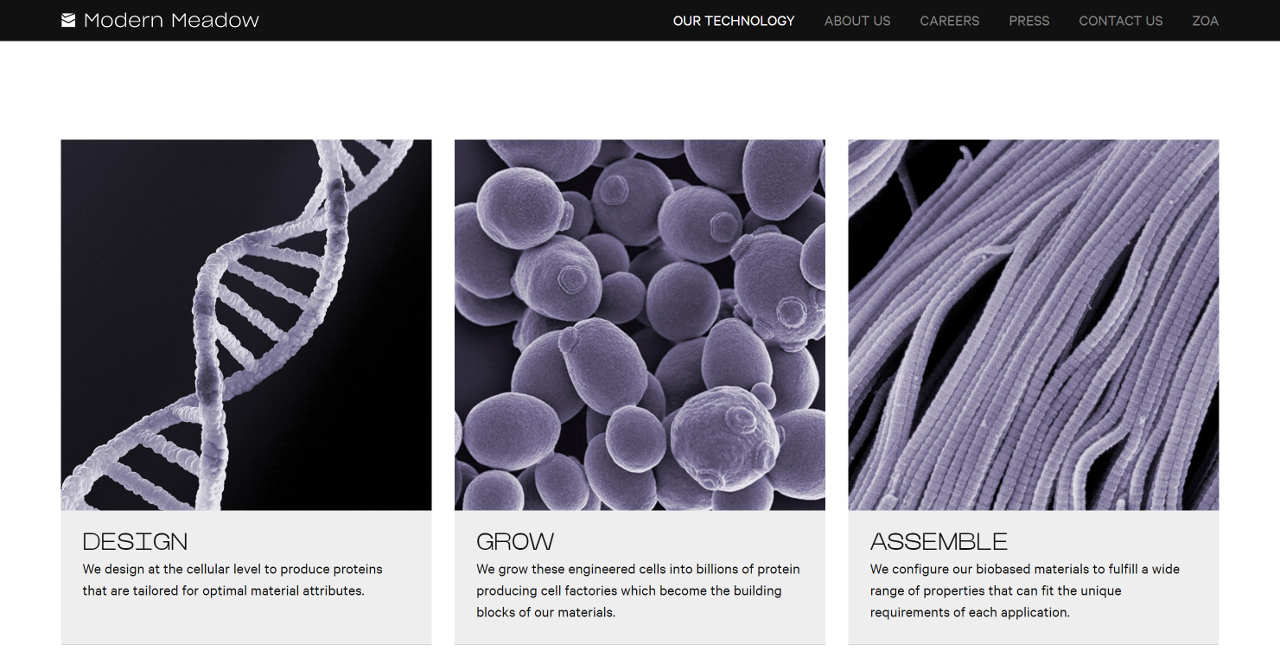 The latest interactions in printed objects that change colors include a system created by MIT researchers called ColorFab 3D. It prints 3D objects with "photochromic inks" that change color when exposed to certain wavelengths of UV light. One of their first items produced was the ring that can be programmed into a number of customizable colors.
Google fans may soon be able to wear clothing made by the digital tech giant. Project Jacquard, out of Google's ATAP lab (Advanced Technology and Projects), is a collection of conductive threads for weaving touch-responsive textiles like clothing, tablecloths, rugs, or anything else made of fabric.
The team behind the Project Jacquard are also making color-shifting possible with Ebb. It is a color-changing fabric technology that could someday be programmed to change our mood or setting. The Ebb materials could even help us conduct many activities that we currently do on our phones using the color signals instead. For example, when you receive an incoming call the color of your cuff changes.

---
Also read -