Contents
Jason Tan started his fashion career as an assistant menswear designer at Damir Doma. He worked for apparel brands like Rodd & Gunn and Louis Vuitton before switching exclusively to the handbags and accessories industry.
"My journey to leather goods was a serendipitous one. After starting my career in the apparel industry, I found myself working at Louis Vuitton and gradually transitioned to merchandising and production roles for other brands. I've come from a multidisciplinary background having graduated in commerce and law so the career path has not always been a linear one. Wearing multiple hats from managing operations and production certainly makes the day to day interesting." - Jason says.
Now Jason is the head of the production & general manager of operations at Deadly Ponies - a famous New Zealand-based and internationally renowned leather accessories brand. We asked Jason how the brand gained such a loyal following.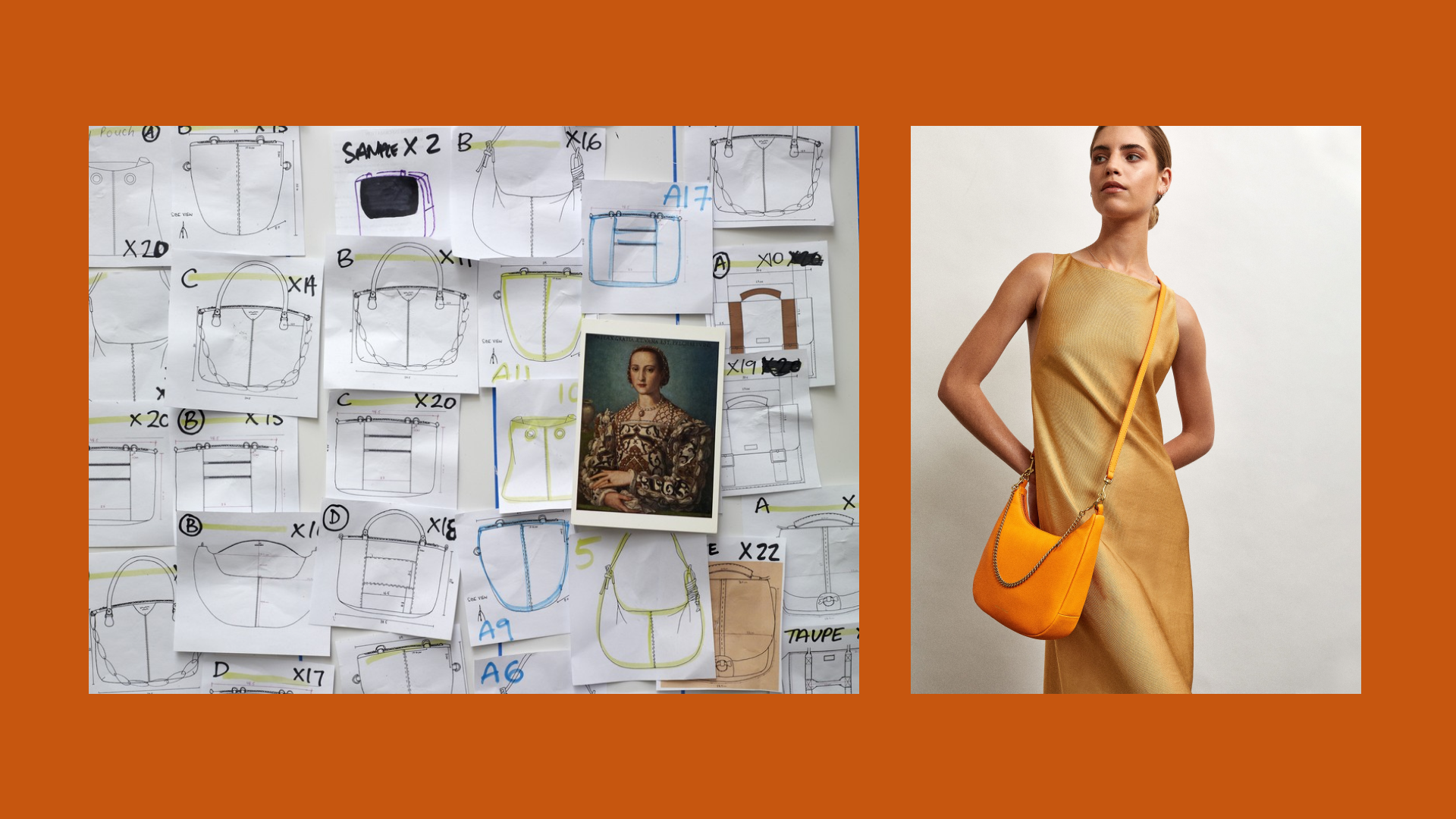 "With product quality and integrity in what we stand for at the heart of the brand, we were fortunate to quietly garner a cult following amongst an audience who took the time to understand us and incorporate our bags into their every day." - explains Jason.
While experiencing significant growth, Deadly Ponies faced some product development and supply chain challenges. Jason opens up about the main problems that a modern handbag business runs into due to the rapid scaling.
---
Dealing with longer lead times while keeping up with the demand
Keeping up with the demand of seasonal customers can be a challenging task for a popular handbag brand. Establishing a consistent product development pipeline is especially important to ensure that a steady supply of new products is launched and delivered on time.
Deadly Ponies previously used Excel to build their tech packs. But the lack of a unified system to build Measurement Specs, BOM tables, and Costing Sheets made the process slow and inefficient. With Excel, the product info was divided into tabs. All tech packs were stored inside different files and folders. The communications and comments were spread out between emails and multiple spreadsheets. All of that resulted in production errors and delays.
By using Techpacker, the Deadly Ponies design team is provided with templates to create Measurement Specs, Bill of Materials, and Costing Tables including the built-in formulas. The platform gives a big-picture snapshot of the entire product development process in one glance. There is no need to switch between tabs when double-checking or editing different sections in the tech pack. Everything is visible on a single page.
And at any time in just one click, the design team can turn this visual board into a PDF-ready tech pack. Images, font sizes, alignments - everything is automatically adjusted.
"Techpacker's set of document templates helps us facilitate clarity and efficiency. Finding consistency in processes is a time-saver for us." - says Jason.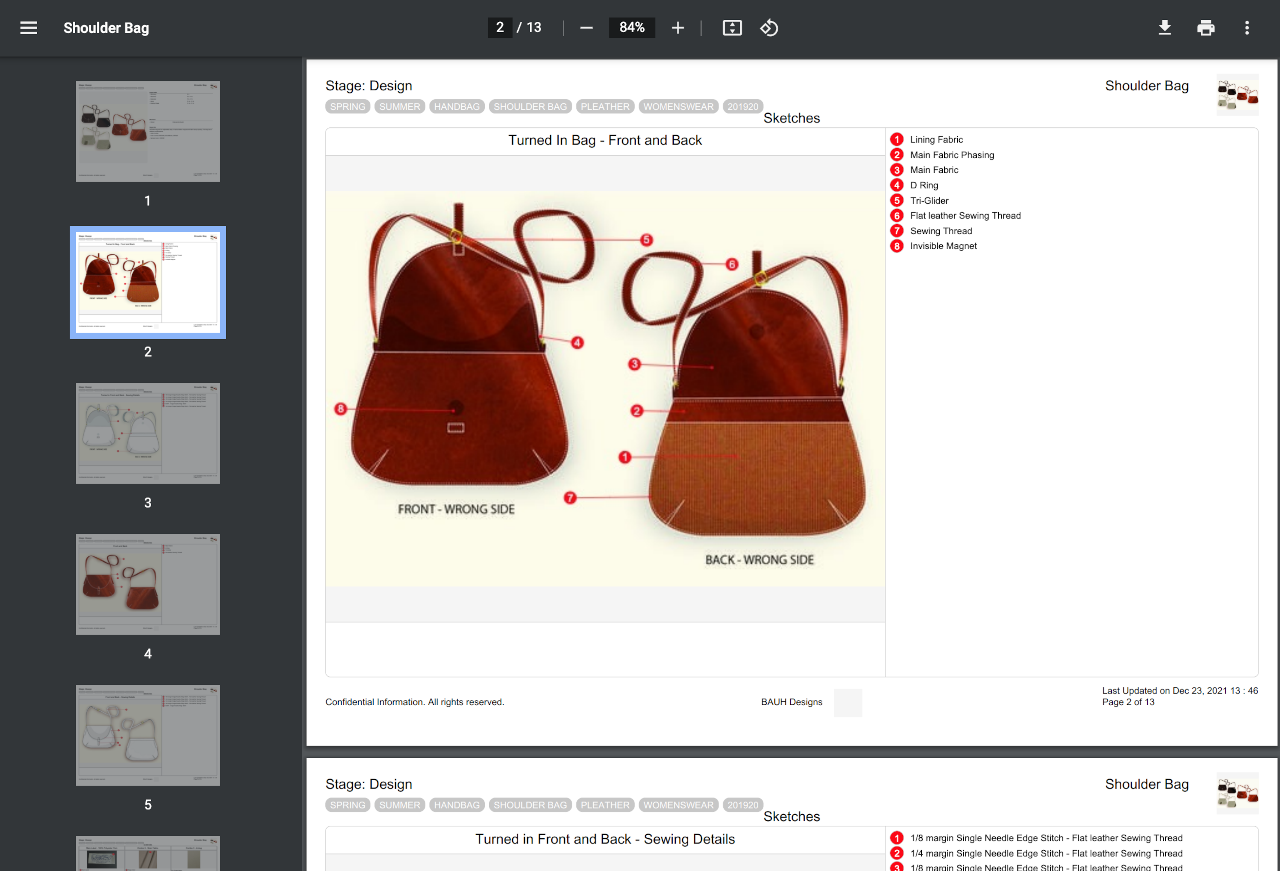 ---
Keeping the quality of production consistent
Scaling without sacrificing quality is another challenge that a growing fashion brand has to confront. One of the core values of Deadly Ponies is to maintain the quality of production consistently. Many signature design elements are repeated season after season.
When using Excel the design team had to copy-paste the entire tech pack and then edit them one by one to salvage what's needed. While making sure all technical information was consistent. And double-check for any mistypes and formatting.
Using Techpacker, Deadly Ponies can create card libraries to save specific design details. For example, signature hardware elements and labels. Each card securely stores pictures, product specifications and sourcing information. At any time they can reuse any of them by dragging cards and dropping them in their tech packs.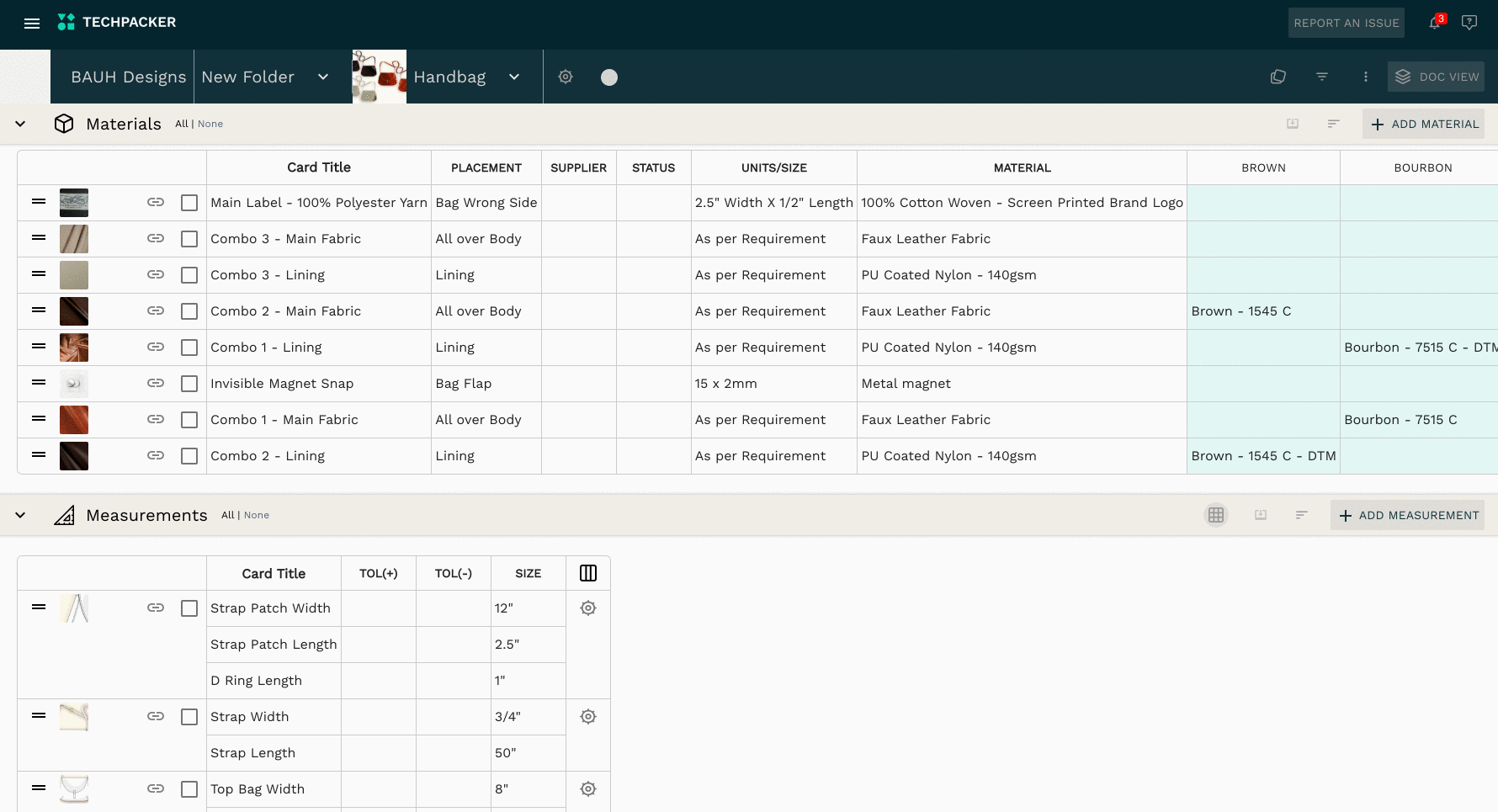 "The product cards are a great tool to ensure standardized elements of design remain consistent and can be easily populated across multiple tech packs." - says Jason.
---
Achieving error-free production
Every fashion brand knows how important it is to document all comments and changes that happen during the sampling process. And communicate them to the factory to refine new samples.
Excel didn't provide Deadly Ponies with enough flexibility to communicate with the manufacturer. The factory spent a huge amount of time digging through emails and inspecting new tech packs to locate the changes.  
Using Techpacker's annotation tool, Deadly Ponies mark all comments and changes directly on sketches. So the factory can visually see what needs to be refined.
"The incorporation of annotated drawings and photos and the ease this was achieved in Techpacker was a strong selling point for us. We have adapted the sketches section to document the comments we receive. This top-level summary is much appreciated by all the factories as they do not have to necessarily review the entire tech pack to look for changes." - continues Jason.
The design team then can share a new version of the tech pack directly with the manufacturer, with all changes highlighted so they can easily locate them.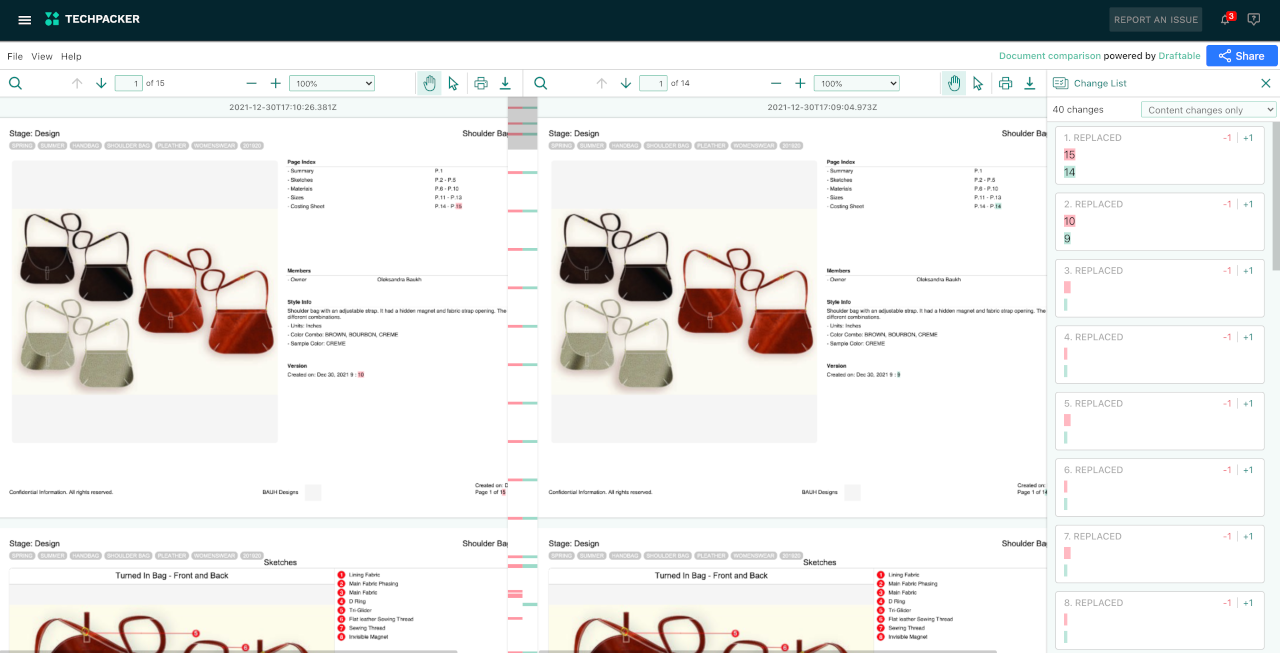 ---