Contents
There is no doubt that the fashion PLM system is a great strategic process to manage product information from concept to manufacturing. As supply chains are becoming less complex and teams are turning fully remote, many fashion brands are ready to embrace the PLM technologies to help their teams be more productive and efficient. But adopting a new PLM software isn't so easy as they are complex, require special training and it's quite an investment, especially for medium to small size teams.
In this blog post, we discuss the main challenges of adopting modern PLM systems and our solutions to those so even a small-medium-sized fashion business can embrace the full potential of PLM software.
---
Integration challenges
Most design teams use software like Excel and Adobe illustrator for all tech pack needs. Even though these technologies are great for general design and data management, they can be very limiting when it comes to product development, especially if it's a growing business. This is why many teams consider incorporating a specialized industry-specific PLM system.
But making the switch to PLM software from Excel or Adobe Illustrator can be a daunting task. All existing product development info like measurement specs, costing sheets, bill of materials, and design data like technical sketches need to be transferred into a new system. That leads to lots of formatting and copy/pasting.
But with the cloud-based modern PLM system like Techpacker, this transition can be a lot smoother. Techpacker lets you upload your entire Excel sheet data directly to Techpacker within seconds.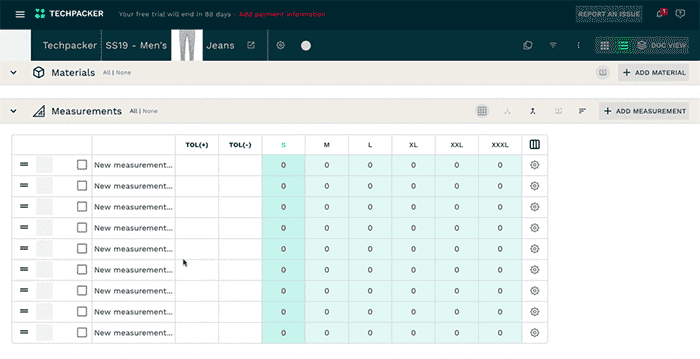 While with our Adobe Illustrator plugin, your technical sketches in your Illustrator workspace can be easily synced with your tech packs to avoid wasting time with manual formatting and uploads. See it in action: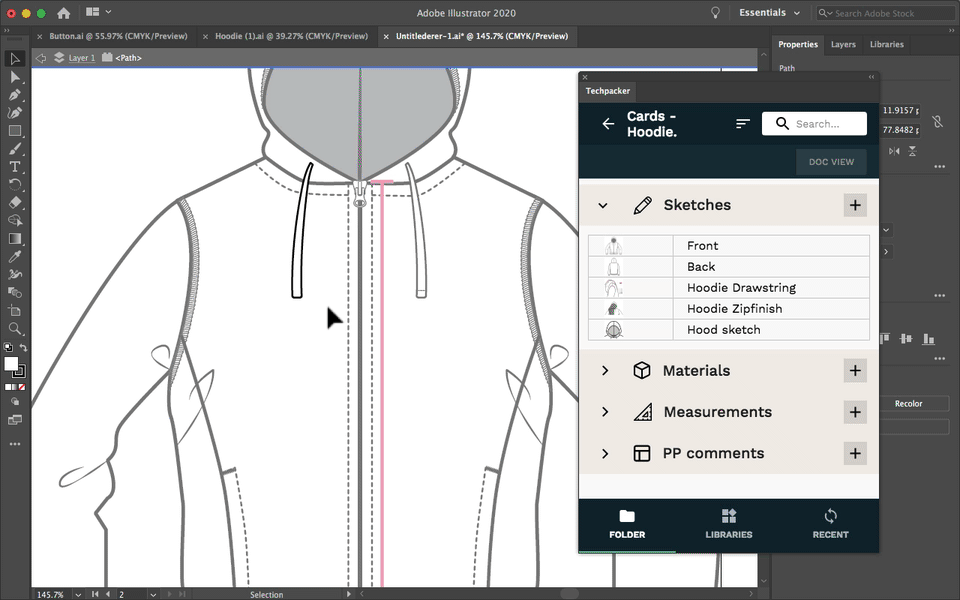 ---
Manufacturing challenges
Despite the desire to create a seamless tool, many PLM solutions can prove to be a roadblock to product development, alignment with manufacturing. This is because most manufacturers have their own set of processes to create and manage information in their own formats. So, once the design information is transferred to the manufacturers, they have to go through a time-consuming process in data conversion while the communication is managed outside in a different channel. This often results in data loss and extra work, disrupting the product turnaround goals.
One solution is implementing PLM software into the manufacturer's systems. Although, factories are hesitant about that. Because they are complex and expensive. That forces many design teams to use another communication management system on top of the current PLM software. And spend an uncanny amount of time digging through emails, trying to find a needed comment or file.
Techpacker came up with the solution for it. We developed a dedicated manufacturer's portal adhering to the processes of how manufacturers like to manage product development information and comments with their clients. A system that is built around the blueprint of products, tech packs, manufacturers can easily access high-quality design images, specifications, track tech pack versions, and even communicate right through the platform that is cost-efficient and easy to implement.
---
Complexity and user interface issues
PLM systems were created with engineers in mind, not creatives like fashion designers. The way they work, feel, and look is all too reminiscent of what an auto parts engineer would use in the early 2000s. All the folders are spread out and the whole product development picture is not visual enough.
Simple tasks like opening, updating, and setting up a tech pack live take a number of steps. The more steps there are, the more chances for mistakes to happen, and locating an issue can take a while as well.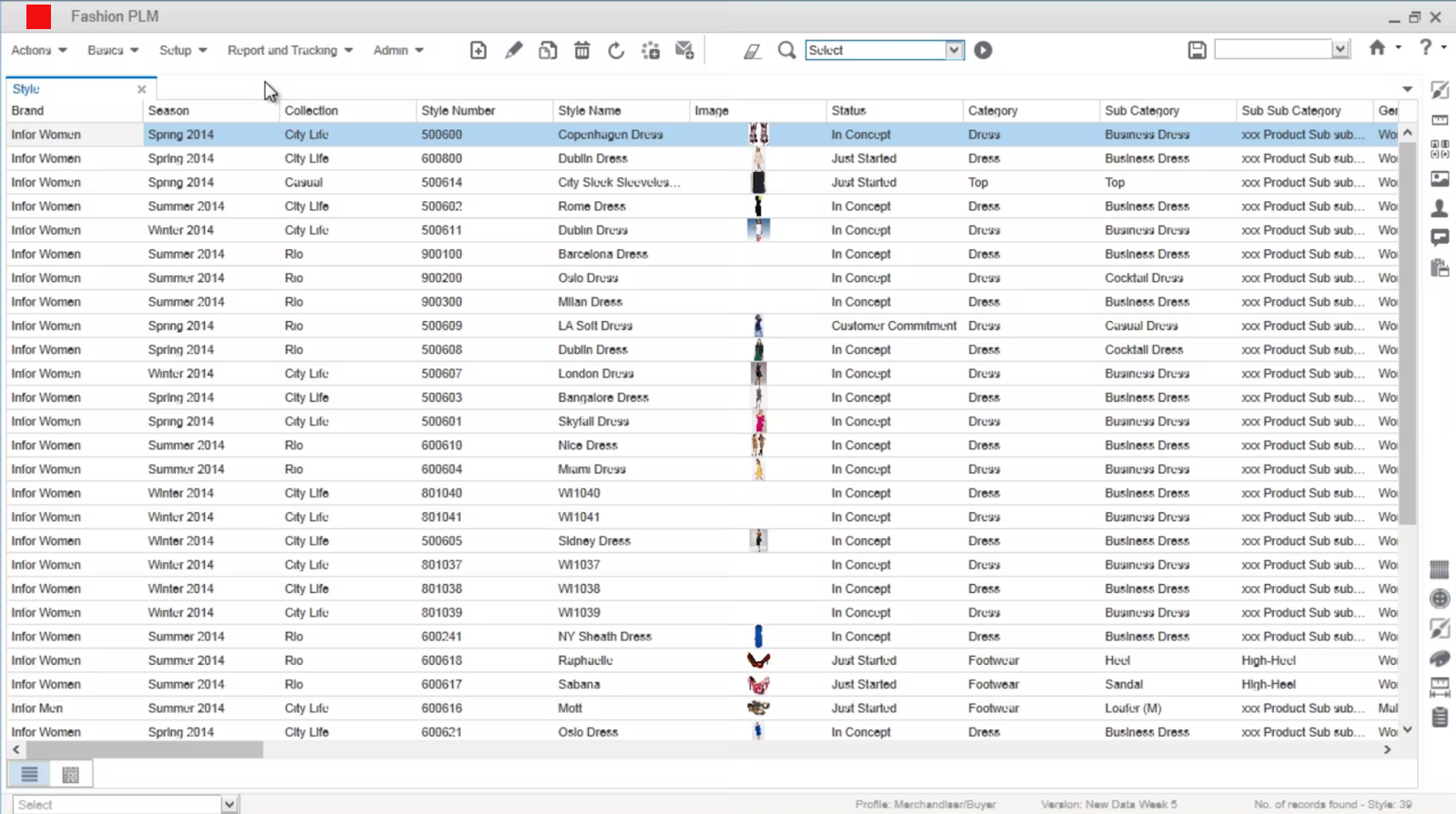 The main reason for that is that many PLM systems were designed without taking into account the complex nature of the fashion business. Certain variables like size, color, and collections are integrated with ease. But due to a shorter product lifecycle in the fashion industry, integration of a greater variation of products has been challenging.
A solution for that is selecting the PLM system that is specifically designed for the fashion industry. Techpacker displays all your design info visually - in one place. You get to see the big picture in one glance and edit on the go. Just like a mood board, this lets you focus and coordinate your work.
You can store all your design assets as cards. Think of cards as modules that you can save, reuse and move around easily. They represent and store information for every single design detail such as a logo, pattern, fabric, label, point of measurement, etc. Learn more about cards here.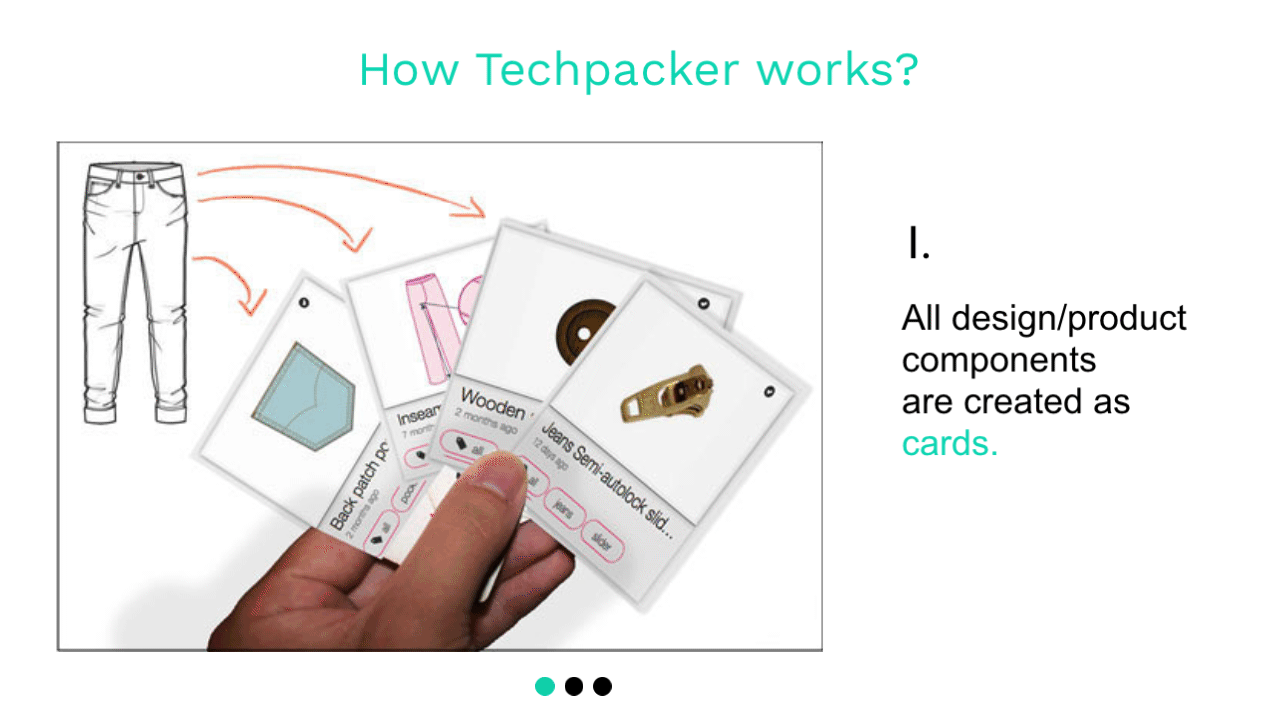 Techpacker allows the design team to customize their Measurement Tables as horizontal size charts. Making inventory more visual and easier to manage.
---
Learning curve and investment
No one likes struggling with learning a new system. Especially when the timing is added to the frustration. Changing to a new product management system on short notice can be quite stressful. Especially in the fashion industry. We all know how important it is to stick to the fashion cycles.
PLM systems are bloated with features. To make the most of PLM software all departments including designers, product developers, merchandisers, and accounting team will need special training to use it. As well as the resources that your company will spend on training and a high subscription fee for using the PLM software.
A solution to that is building a custom PLM system that will be tailored specifically to your business. A system that does not remove or disrupt the existing workflow of each department but rather connects them to yield optimal results. For example, integrating industry-leading software into your management system.
Techpacker lets you build your own custom PLM system by easily integrating with the top fashion industry solutions so your team can continue working with their current choice of technology. Here are a few of the integrations available:
And much more.
---
To sum up
Adopting PLM systems can be challenging for many businesses, especially for small size to medium size brands. But PLM solutions are crucial for keeping the product relevant in the market for as long as possible. Having a standardized PLM system is beneficial for teams of all sizes as they help to track, control, and manage the growth of the products. We hope that our solutions helped you realize those challenges and tackle them in the most efficient way!
---
Try Techpacker, a PLM solution for the modern-day fashion brands