Contents
If a brand intends to sell wholesale, it must have a fashion line sheet as a sales tool. Line sheets are frequently a new buyer's first impression of your brand, and they are sometimes the only impression a buyer will get. It is a document designed to provide buyers with quick answers to their questions. Whether you're targeting large retailers or smaller boutiques, the essential elements on your line sheet remain the same.
---
What is a line sheet in fashion?
A line sheet is a sales tool used to help retail buyers place orders for your products. It includes product shots against a white background or fashion flat sketches. Line sheets must include all relevant information about each garment in your collection like product names, descriptions, materials, sizes, colors, and other attributes that provide additional information about the product.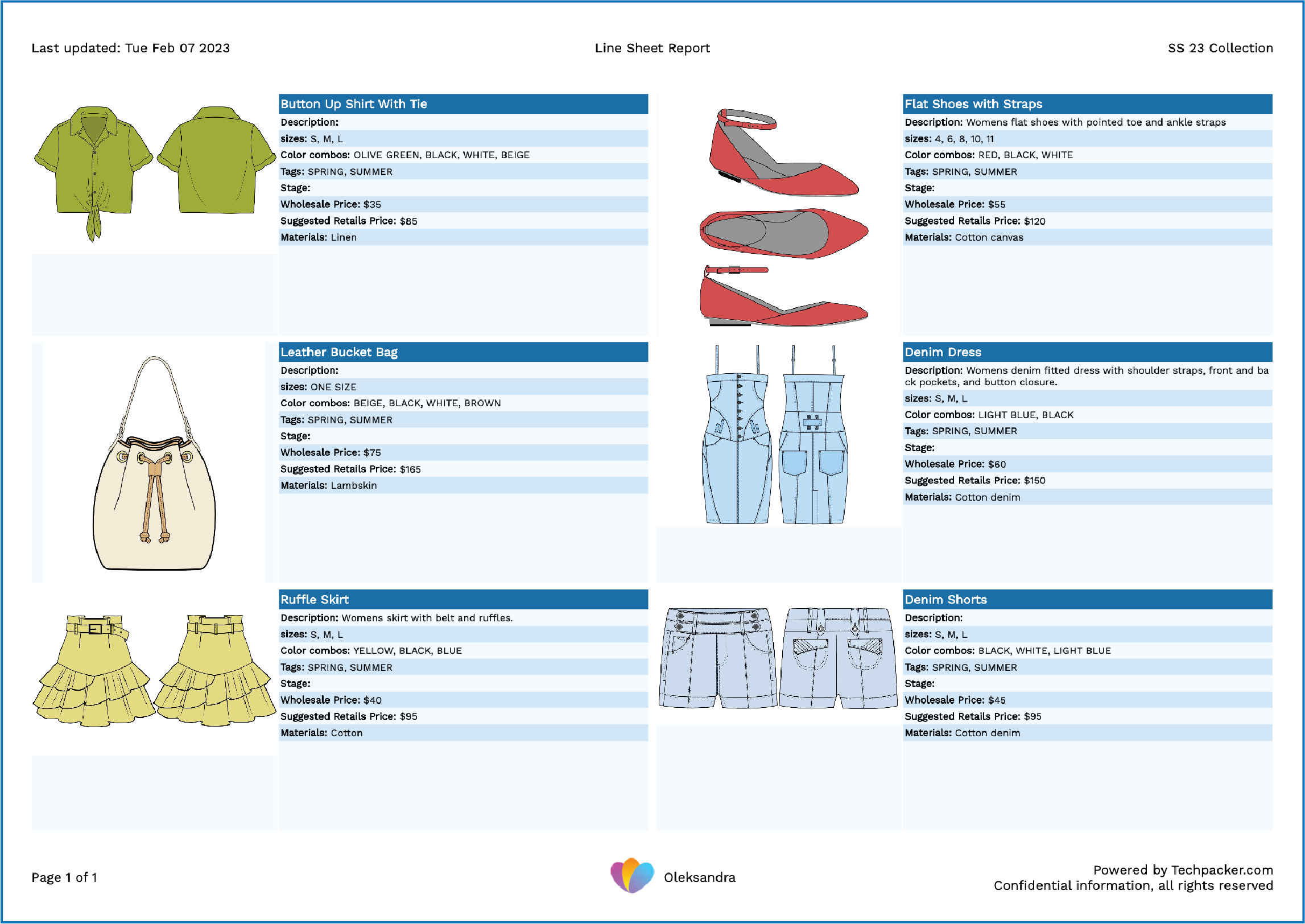 A line sheet may also include general ordering information and sales terms, like order amounts or shipping prices, and suggested retail and wholesale prices.
---
When do you need a fashion line sheet?
Because buyers cannot always physically view your collection online, you must entice them with a visual guide that explains why they should consider your collection.
The two main fashion marketing tools that are used to introduce a new collection to a potential buyer are line sheets and lookbooks. They are often used interchangeably. But there is a difference between them. A lookbook differs from a line sheet in that it uses highly stylized photography to evoke emotions and connect with a prospective wholesale or retail buyer. A line sheet, on the other hand, is about providing buyers with hard facts about the products so that they can make decisions about placing orders for your collection.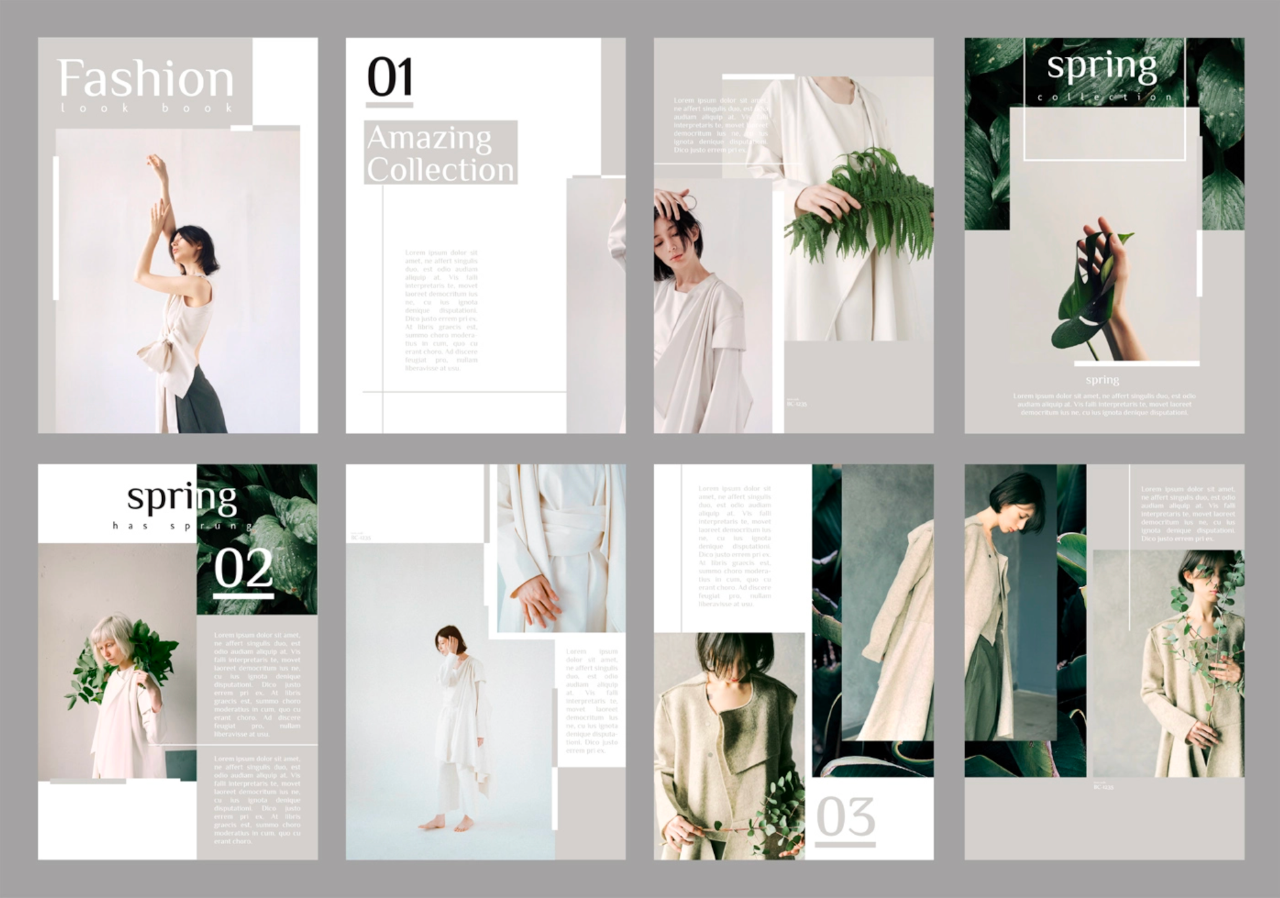 When a fashion brand is ready to begin selling its products to retailers, it will need a line sheet.
---
How to create a fashion line sheet?
You can create a line sheet using online tools like Google Docs or Spreadsheets, or generate it in a few clicks using a product development platform like Techpacker.
There are seven recommended things that a fashion line sheet should include:
While some of them are optional, several crucial aspects of a line sheet must be present:
Flat sketches or photos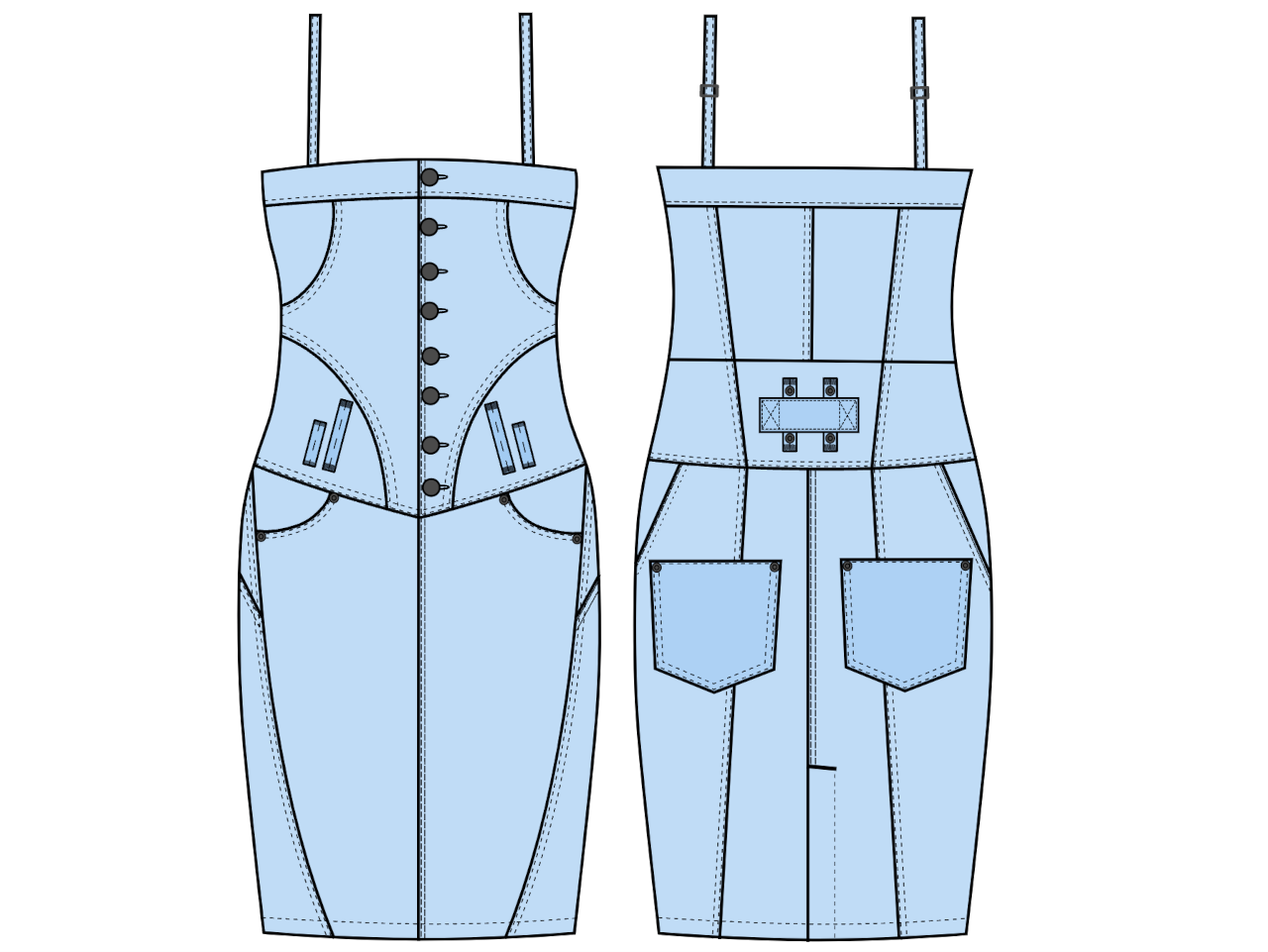 Include detailed flat sketches or photos of your garments. Don't forget about the colorways and fabric variations. Flat white background photos are preferred. Keep the editorial photographs for your lookbook. Images have to be high resolution so each little detail of the garment is easily seen.
Detailed product information

Don't miss any important information that your buyer might need. Including:
Style name and description.
Available sizes.
Available color variations.
Wholesale price. Calculate your wholesale price based on how much expenses go into making a single item, plus your profit.
Suggested retail price.
Composition of the garment.
Other information
You can also include the following information on your line sheet:
Available delivery date. Provide your estimated lead time so the buyer can plan when they receive your order.
Item availability information. How many items of each color or size can you produce?
Minimum order quantity (MOQ) for each item, colorway, and size.
Payment terms. Whether you accept checks, PayPal, or credit cards. Do you want to be paid in full or 50% upfront and 50% after delivery?
The order cut-off dates. Note down the last date of the potential order, based on your production schedule.
Shipping policy. Specify who pays for shipping. You or the buyer.
Return policy. Specify if you accept returns other than damaged items. And the timeframe of your return window.
Your logo and other important company information. This will make it easier for buyers to contact you if they have any questions or want to place an order.
---
Generate your line sheet in a few clicks with Techpacker
You can now generate a line sheet on Techpacker. Simply go to your Reports page, select garments you would like to create a line sheet for, and generate your report.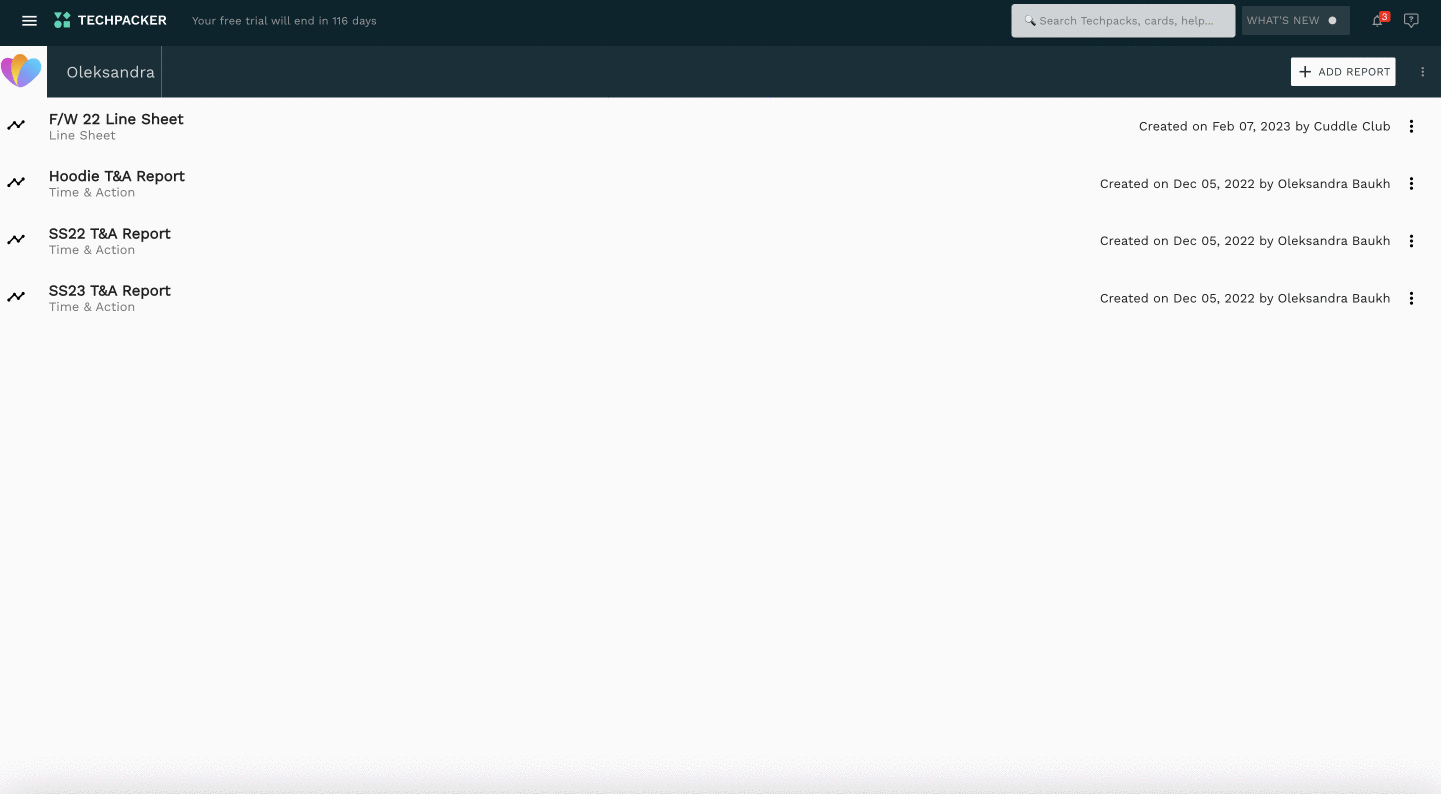 ---