Contents
---
A fashion consulting business can exist on a variety of scales. For instance, the business may be run by a lone consultant or as a major firm, and the clients may be individuals, retail stores, or major brands. Despite the scale of the business or client, the success of a consulting business depends on its ability to speed to market with quality and price points. And that ultimately depends on how well they manage their clients and organize the product-related data at the same time.
We interviewed Catherine Lane, the operation manager at V.Mora to discuss how incorporating Techpacker into their design process has benefited their business.
V.Mora is a fashion consulting firm that was founded in 2008 out of a passion for helping new and emerging artists and designers. Since its inception, V.Mora has mentored and managed over 372 fashion brands.
As an operation manager, my main responsibility is managing various clients' projects. Ensuring we meet all of their requirements in order to get through product development into production. says Catherine Lane.
Catherine Lane's dream has always been to be in fashion. She is completely self-taught and has gained extensive experience working with many artists and designers.
"The opportunity to work with many talented designers is unparalleled." - says Catherine. "I love learning new skills, whether it is finding an effective new strategy or discovering new programs that streamline tasks. When I learn something new I always pass it down to our clients, which helps them build systems that enable growth for their own brands."
---
Journey to finding the right data management tool for fashion business
V.Mora team manages all stages of product development for their clients. Including product design, pattern making, sourcing, and production. Before using Techpacker, Catherine used Excel to make tech packs and store all design data like measurements and materials.
Since Excel wasn't optimized to make tech packs it was hard to see information like fabrics, trims, and measurements in small cells. And the product info was spread out into different tabs. Which caused lots of confusion and miscommunication with manufacturers." - says Catherine.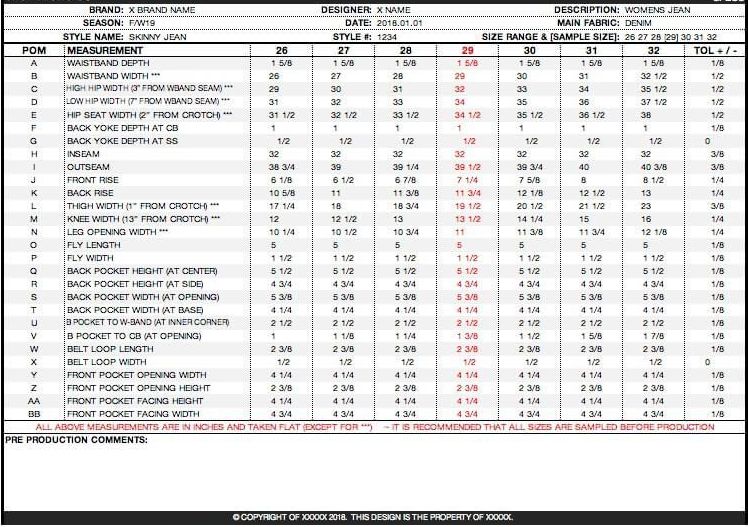 "Switching to Techpacker helped us avoid confusion or miscommunication with vendors because everything is laid out in the same way and designed to be easily understood. On Techpacker the tables are designed to fit on a page and are not clunky when exported into a PDF document." - says Catherine.
Unlike Excel, Techpacker gives a big-picture snapshot of the entire product development in one glance. There is no need to switch between tabs, all design data is easily seen on a single page. And at any time in just one click, this visual board turns into a PDF-ready tech pack.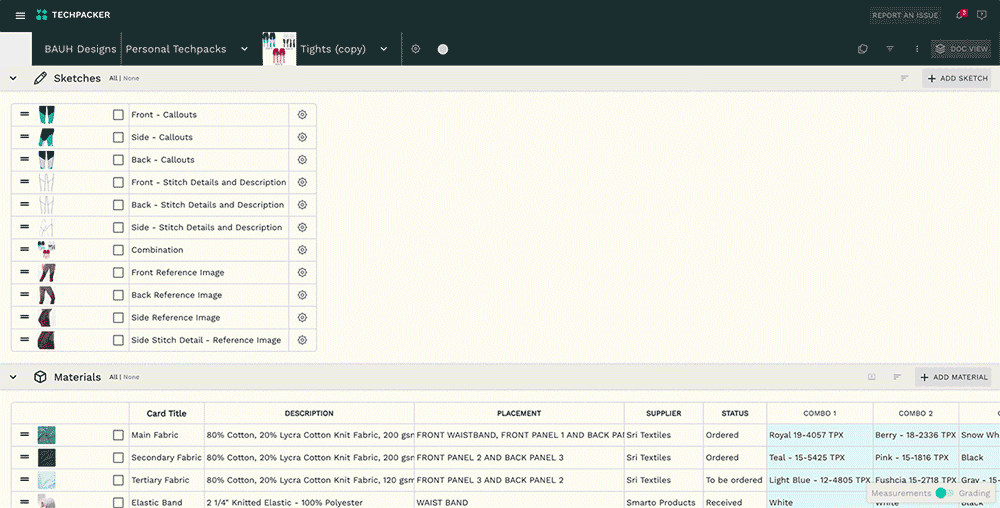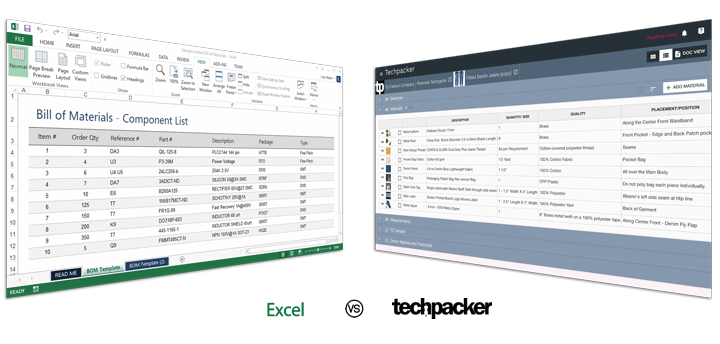 ---
Streamlining technical sketches update with the help of Techpacker's Adobe Illustrator extension and annotations
Tech packs have many parts that need to be updated numerous times. For example, sketches. On average it takes between three to five 2D prototypes (technical sketches) to get the final design.
"I had to go back and forth using Illustrator and then format files to transfer them to Excel to update even minor details. The whole process became too tedious." - says Catherine.
"Techpacker has been a gift from the fashion Gods! Building a tech pack has never been done so efficiently! I can now edit sketches directly from Illustrator using Techpacker's Adobe Illustrator plugin. Having them be automatically updated in the tech pack is life-changing for me. Techpacker's annotation tool comes in handy as well."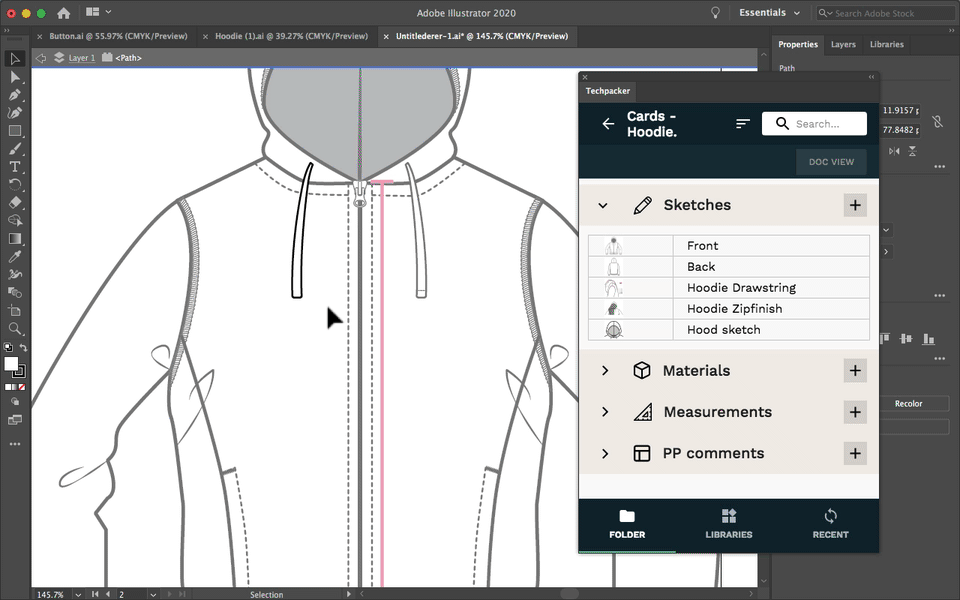 Our Techpacker extension for Adobe Illustrator enables the designers to quickly sync their vector sketches directly with the tech pack cards. So if any changes are made on design sketches like a new hemstitch added or a side pocket, in one click those changes can be updated on the Techpacker as well. This is saving our clients a ton of time from manually exporting the updated sketches and re-importing them to their tech packs.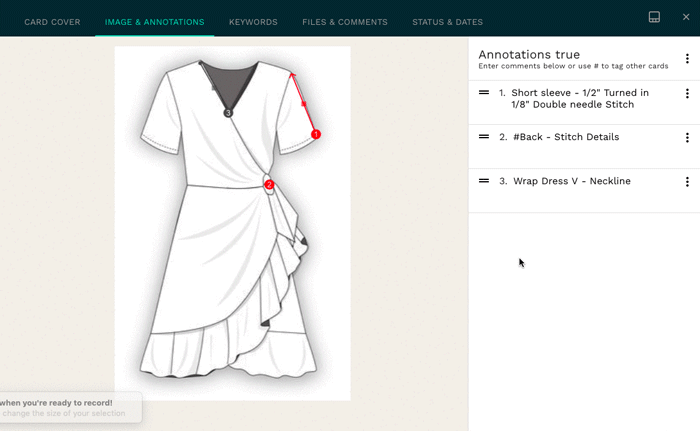 In addition to that, our annotations and callout features have been really effective in optimizing design developments as well. Adding callout comments, and labels on technical sketches, especially on Illustrator can be extremely difficult and time-consuming. But on Techpacker you can add annotation lines simply by clicking on it. The callout field on the right will let you add your comments and make your technical sketches clearer for your manufacturer to read. Learn more.
---
Effectively managing design data for multiple clients with the help of Techpacker libraries
V.Mora manages multiple clients on a daily basis. When Catherine is working on each project she needs to have the design data for every client on hand. And easily access it as needed.
With Excel, there was no secure storage to keep the design data organized and ready to be re-used. Copy & pasting from Excel was very time-consuming.
"Techpacker allows me to manage multiple clients at once. I have numerous folders for various clients and their collections. As soon as fabrics, trims, or a factory are selected I upload them to a library specifically for that client."- says Catherine.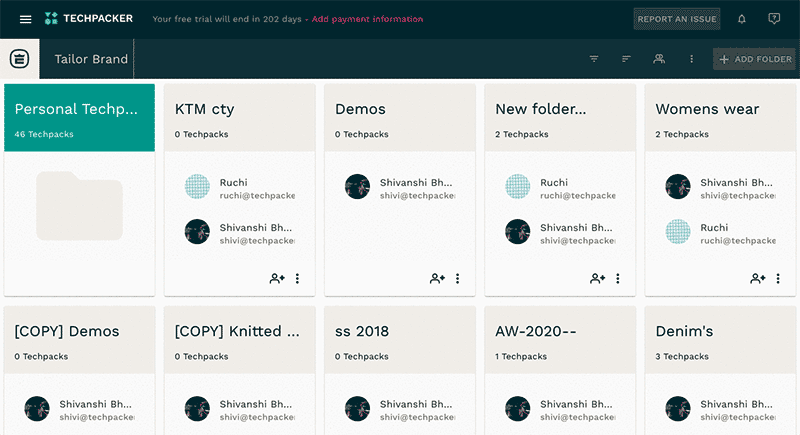 Once the client folders are organized, Catherine uses the card library feature to store and reuse all client's design details. The practicality of storing design details - including sketches, materials, and measurements - along with their related images, annotations, comments, and files, makes it a simple drag & drop process compared to copy & paste.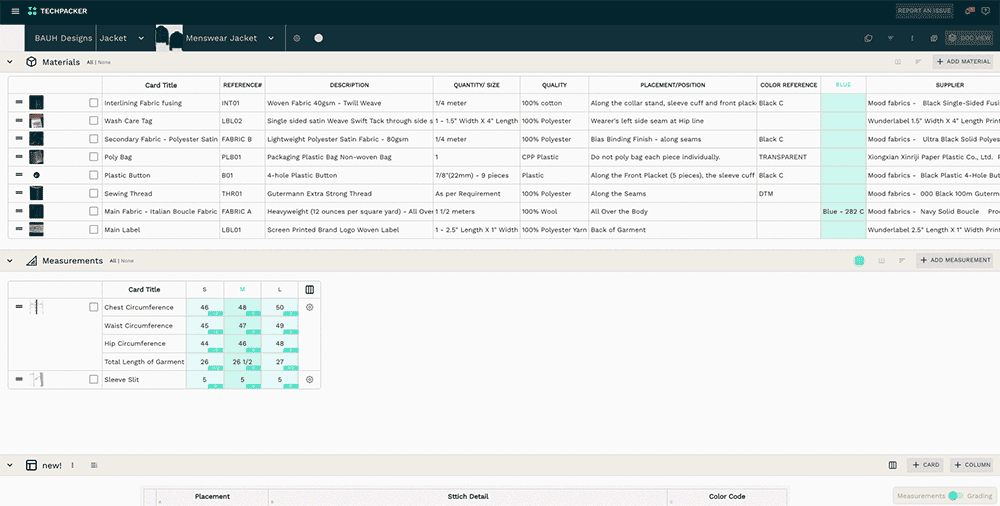 Techpacker has relieved so many headaches and has completely demystified the impression of the tech packs being hard. - says Catherine.
---
Learn how Techpacker can optimize your product development workflow?
Manage your product development to production workflow with factories hassle-free. Try Techpacker.