Contents
Every designer knows that working on seasonal tech packs can be a grind. Lots of time gets wasted on repetitive tasks. Like building Bills of Materials, Measurement Tables, and Costing Sheets from scratch again and again. Imagine how much time could be saved if there was a secure place to store design assets and reuse them across seasonal tech packs! Keeping all of that in mind, we created a solution that will save you time and money while keeping up with the fashion cycles.
---
The challenges of creating seasonal collections
A typical fashion brand releases at least four collections per year. Most popular designs quickly become the brand's signature designs. In order to keep selling, companies are reinventing their most popular styles.
Many design details like points of measurements, construction details, fabrics, etc. are re-used across multiple tech packs season after season. Designers spend hours digging in work files in search of design assets to reuse. When desperate times call for desperate measures, some designers may be forced to even build each tech pack from scratch. This leads to even more wasted work hours and effort.
What if you could reuse any design details with one click of your mouse?
---
Meet the card library
Techpacker's card library is the most intuitive way for you to store and reuse all your design details. Your personal library includes sketches, materials, measurements - along with their related images, annotations, comments, and files.
Each card in our card library represents a single design detail such as a logo, pattern, fabric, label, point of measurement, etc.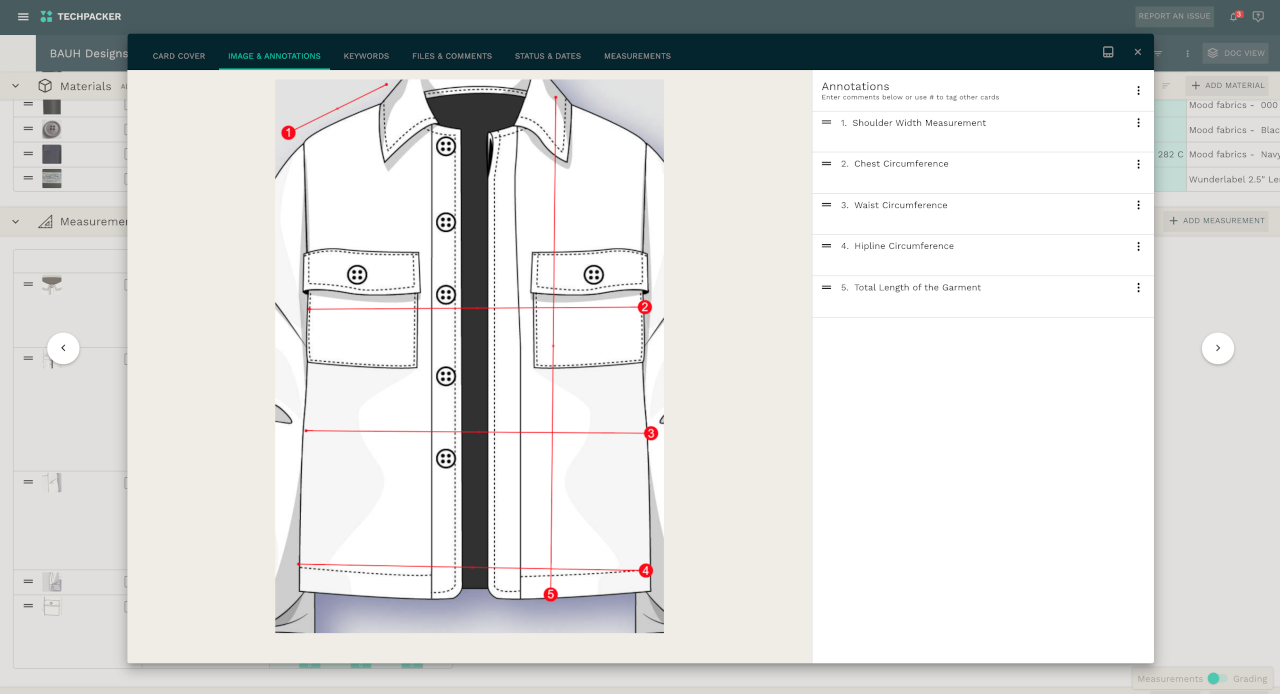 You can build Bill of Materials, Costing Sheets, and your Measurement tables exactly like that.
Card libraries can be viewed and used by everyone in your team. They can be tailored specifically to every project. Card libraries will:
Significantly reduce work time wasted on repetitive tasks;
Improve communication between departments;
Boost your team's productivity.
The perfect tool to create entire fashion collections
Using our card libraries you can easily turn your specification sheets into templates. You don't need to create a measurement table from scratch every time. Create a card with a point of measurement once and reuse it across as many tech packs as you need.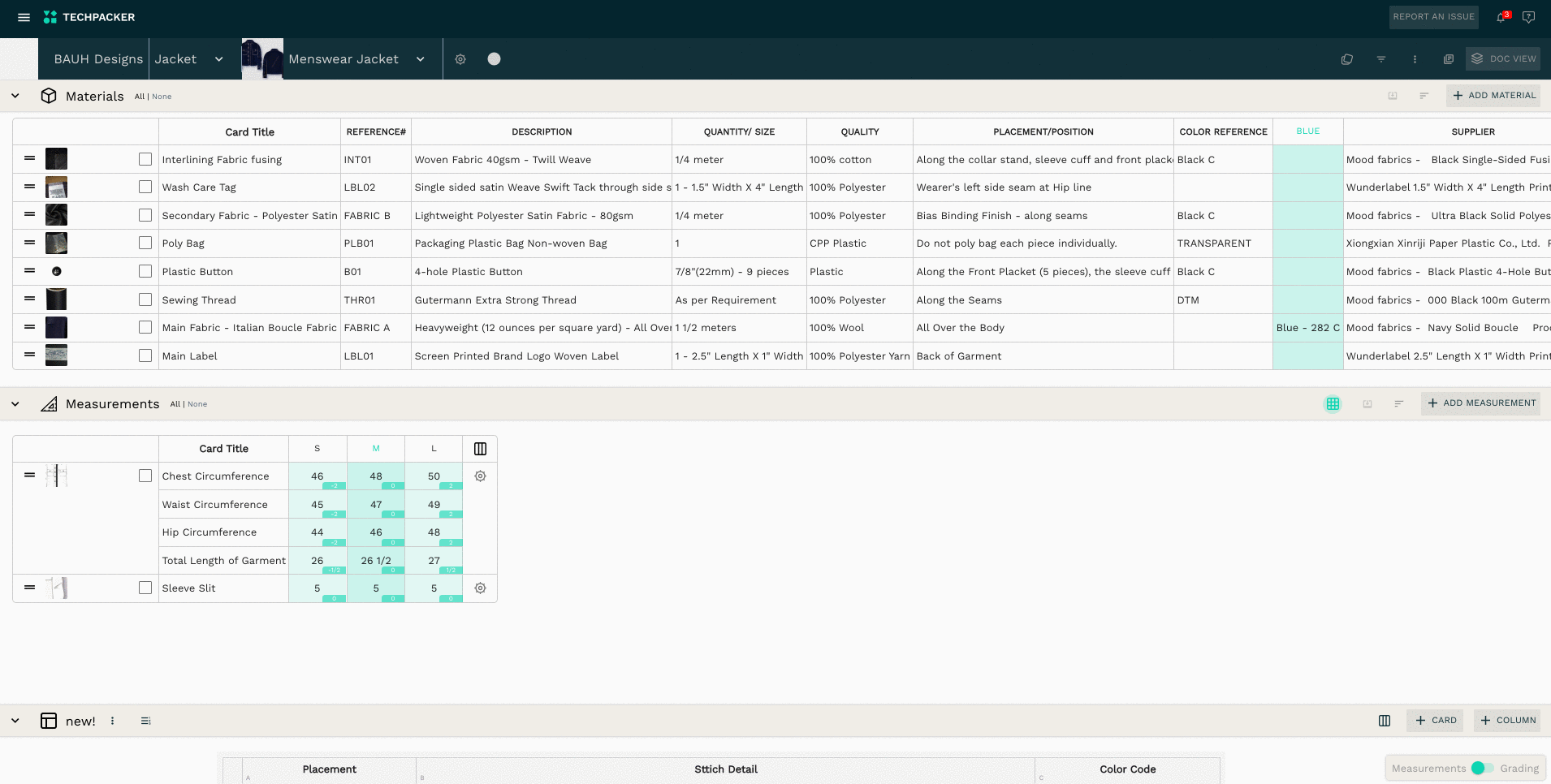 Rest assured that no matter which styles your team members are working on, sizing and measurements will always remain consistent across the entire collection.
The card library is a perfect way to organize your entire product development process. It creates a common language for your entire design team. If new teammates join in, all design details, artworks, materials, and measurement sheets will be laid out in front of them. This makes it easy to catch up and start right away.
Develop samples faster and avoid production mistakes
Think of your designs as building blocks! Techpacker lets you test your ideas and have fun. This will ultimately create better fashion products faster, as well as letting you identify design mistakes early in the production process.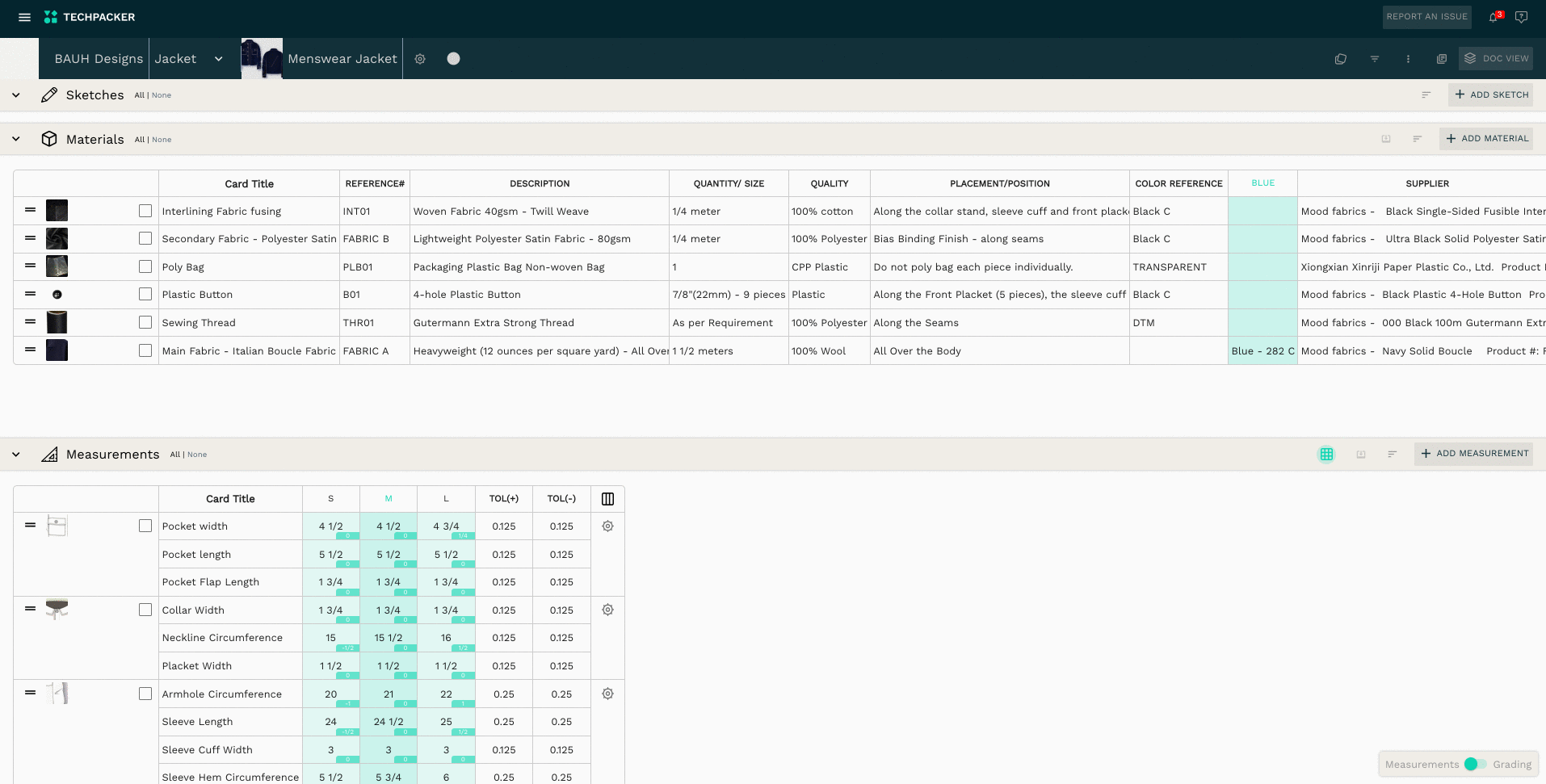 Easily find any design detail and recover old work if needed
Each card or a tech pack in your libraries can be tagged with keywords. This makes it easy to find at any time, whenever needed. Every style, collection, or piece can also be archived and then recovered at any time, whenever you need it.
---
Try our free library templates
Reuse our free library templates for your next project. We are constantly working on releasing new templates so make sure to subscribe to our newsletter to stay in the loop!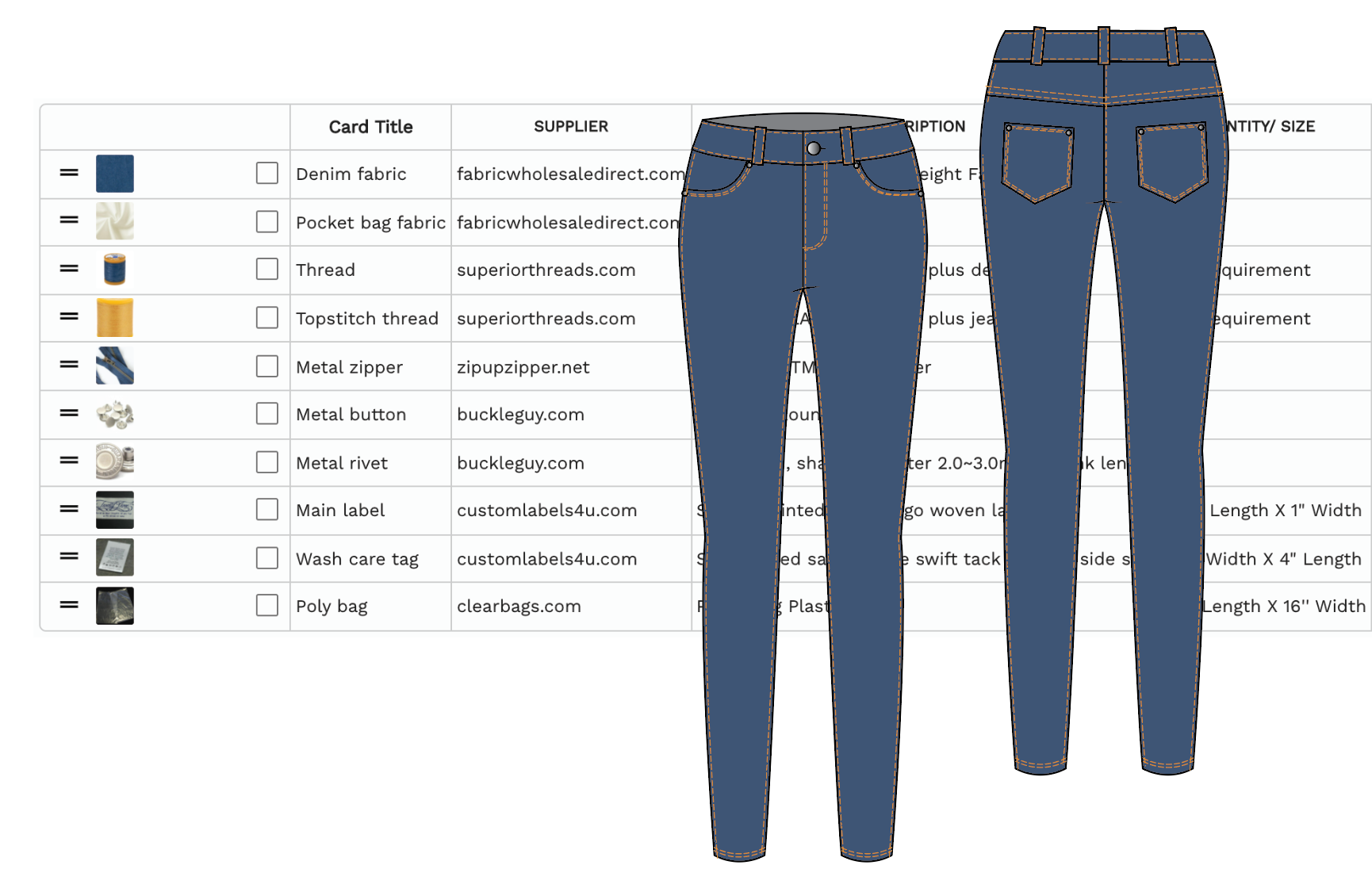 Thanks for taking the time to read our guide on how to maximize the efficiency of your seasonal garment production process. If you want to learn more about how to get the most from your Techpacker account, take a look at our Help Desk chapters here.